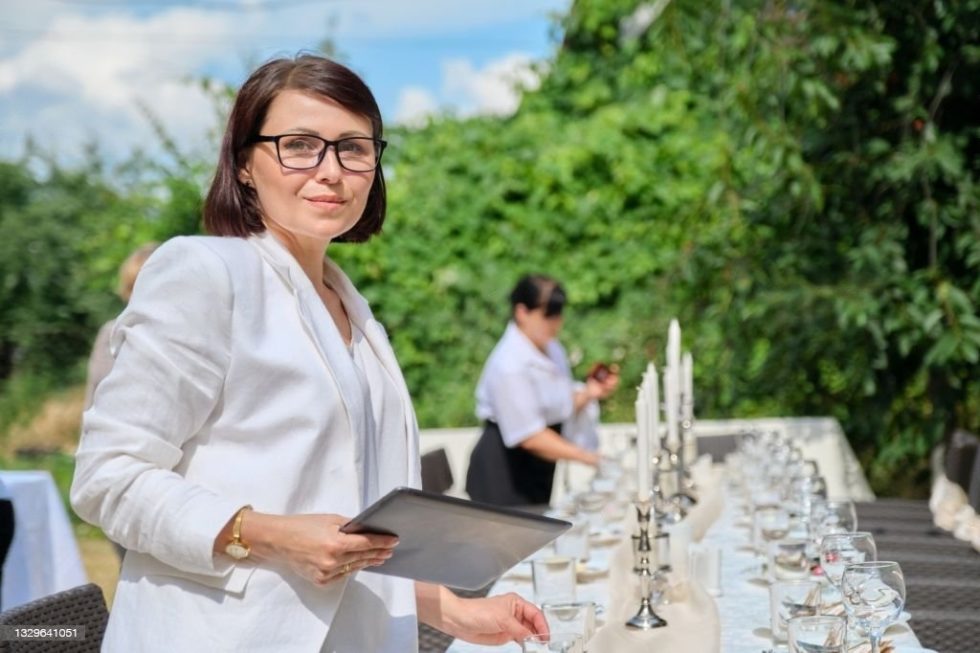 There is no better way to reach people's hearts than through food. And in the case of your wedding day, choosing the right food and drink for your reception is a major consideration. It's important to find a great wedding caterer regardless of whether you're planning a formal dinner or a cocktail hour with appetizers to have a remarkable food experience. We've listed the most important questions you'll need to know the answers to before you hire a caterer.
Are you available on our preferred day?
The first question you should ask is whether your wedding date is available. Once that's done, you may want to ask if your wedding will be the only event on their calendar. You will receive a more personalized experience and service since you are the only event on that day.
Do you have any experience catering at our venue?
Do you want to get the best catering experience for your special day? If so, it is important to pick a wedding caterer who has the expertise and understanding of working with different venues. Knowing that they have worked with other venues similar in design can bring confidence in their ability to cater an event successfully. It would be even better if they have specific experience at your chosen venue! 
Not only will this provide assurance during your decision-making process, but having someone aware of all parts of the facility yields great potential for stunning results on a memorable day. With this added knowledge and familiarity, a caterer could create excellent food and drink options tailored to fit within its hallways. You can learn more here about finding a wedding caterer with experience at the same venue as yours.
What are your menu options? Do you have a standard menu, or are you able to design a customized one?
Whatever type of meal service you select for your wedding reception, whether it's a plated dinner, a buffet, barbecue or an hors d'oeuvres bar, it will influence the overall vibe of the day. If you already have a unique vision for your meal service style, it is essential to find out if your caterer can accommodate it.
Do you have a favourite dish that you serve most often?
Caterers often specialize in a particular cuisine, such as organic foods, vegan cuisine, kosher, halal food, south Asian food, and African food. In addition to cuisines, many of them are famous for a signature dish. Your caterer should be familiar with the type of food you want.
What's included in your package and what costs extra?
An additional fee or upgrade charge can throw off your wedding budget. It is important to be as transparent as possible with your caterer in order not to be disappointed with what you get. You should be aware of any additional charges that may be added beyond what is stated before.
Can you take care of various allergy or dietary requests?
Your caterer should be able to handle any dietary restrictions you have or the dietary restrictions of your guests, such as gluten-free, nut-free, or vegan to satisfy everyone. If there will be children at your reception, you might also inquire about children's meals.
Where do you source your food from?
In some wedding caterers' portfolios, you can find a list of local sources of food that they serve. In case you prefer to eat local, fresh, and organic food, you may want to check on the availability of those options. 
Are you also able to make wedding cakes?
Catering companies that can provide wedding cakes are certainly convenient, but they are not always the best choice. In that case, you can hire an outside cake baker to create the signature cake of your choice.
Do you offer server and bartender services?
This is a significant question to ask before you decide on your caterer since you'll need servers and bartenders to accommodate your guests. The catering company's staff and servers play a crucial role in interacting with your guests throughout the reception. To ensure your loved ones are well taken care of during the reception, ask how many servers and bartenders there are per guest.
Are linen, table setting, and accessories provided by your company?
To complete the dining experience, you will also need the necessary rentals. The items listed include glassware, flatware, plates, tablecloths, etc. These items may be provided by some wedding venues. If your wedding venue doesn't offer them, ask the caterer if they can arrange rentals or if they provide them as part of their service.
Are you covered by liability insurance and possess the proper catering license requirements?
Behind all the fun, there is a legal aspect of picking up vendors. You should ask your wedding caterer if they have the proper catering licenses and liability insurance so they can cater at your wedding venue. Check if they have a liquor license as well if they will serve alcohol at your wedding.
Is there a cancellation policy at your company?
Just to be extra cautious, you may want to find out the cancellation policies of caterers. Can you receive your deposit or at least a portion of it back if you cancel before your wedding date? Finding out will make you feel safer.
Picking up the catering company is a huge step. Consider your time, budget and preferences with these questions to find the perfect wedding caterer for your special day!
#Questions #Wedding #Caterer