Congratulations Gifts to Celebrate Your Loved Ones
Has someone in your life just been promoted, passed a major exam, or won an award at work? Maybe your bestie just completed her first marathon, or your little sister recently purchased her first home?
These remarkable achievements required loads of hard work, perseverance, and determination. So, it seems only fitting that you're looking for thoughtful congratulations gifts that convey how proud you are AND helps them along on their new adventures!
The "usual" congratulations gifts often seem impersonal, impractical, and overpriced! That's where we come in! We've gathered 30 affordable, sentimental, and innovative congratulations gifts to help you celebrate your loved ones and their impressive accomplishments in a way that won't break the bank but will also add a little sparkle to the new journey they're embarking on!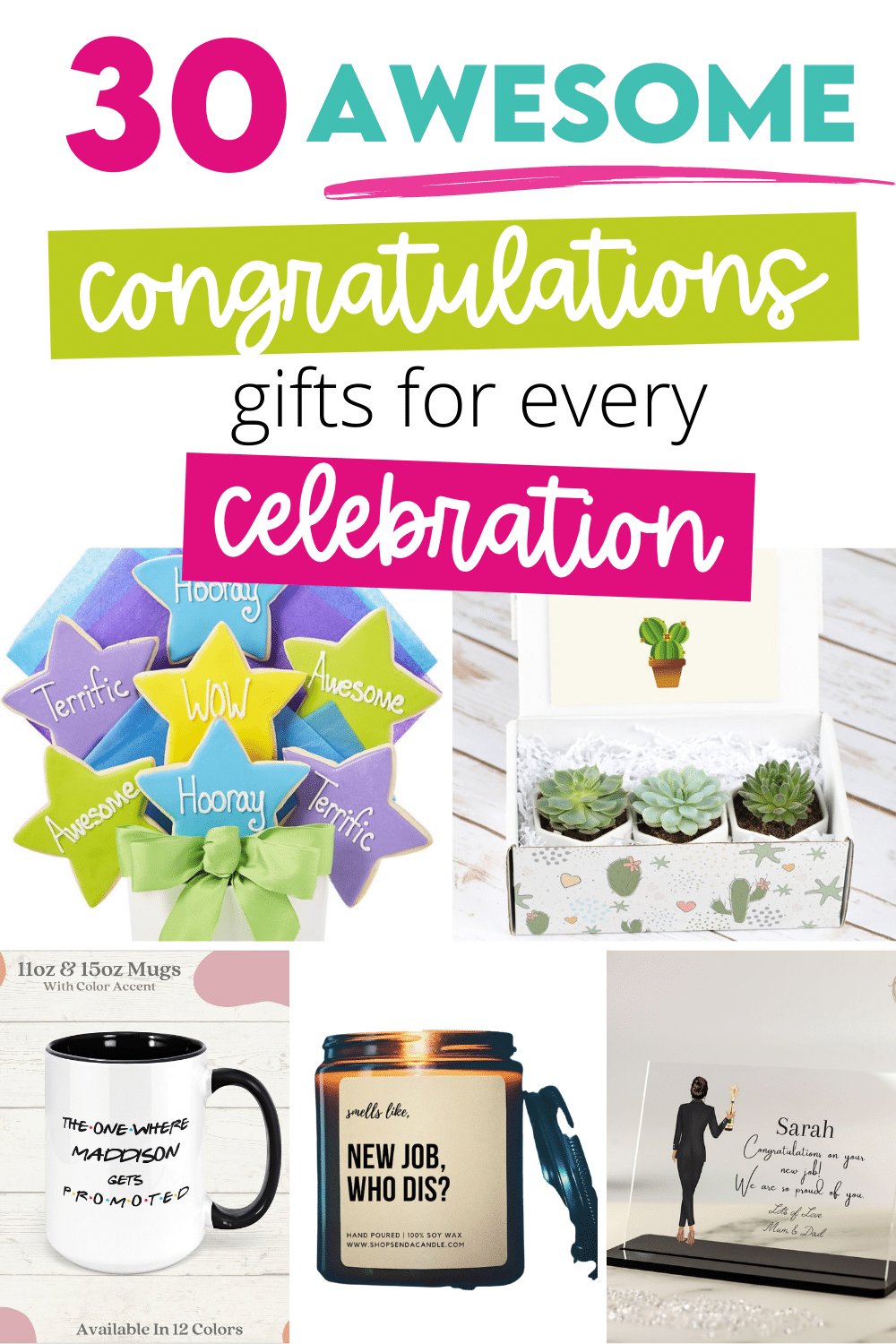 Disclaimer: This post contains affiliate links. To learn more about 'em, click here.
Below, you'll find our selection of unique new job gifts, funky congratulations gift baskets, and sentimental congratulations gifts for the many milestones and accomplishments your loved ones may achieve throughout their lives.
For ease of reading, we've split it up accordingly. We truly hope you'll be inspired to use one or more of these awesome ideas to celebrate the people who matter most in your life!
Table of Contents
Awesome Congratulations Gifts for a New Job
1. Engraved Wooden Pen Set: This elegant pen set contains two pens cocooned in a beautiful rosewood box, both of which can be engraved with an inspirational message or the recipient's initials or name. This gorgeous keepsake will serve as a constant reminder of their success and how far they've come.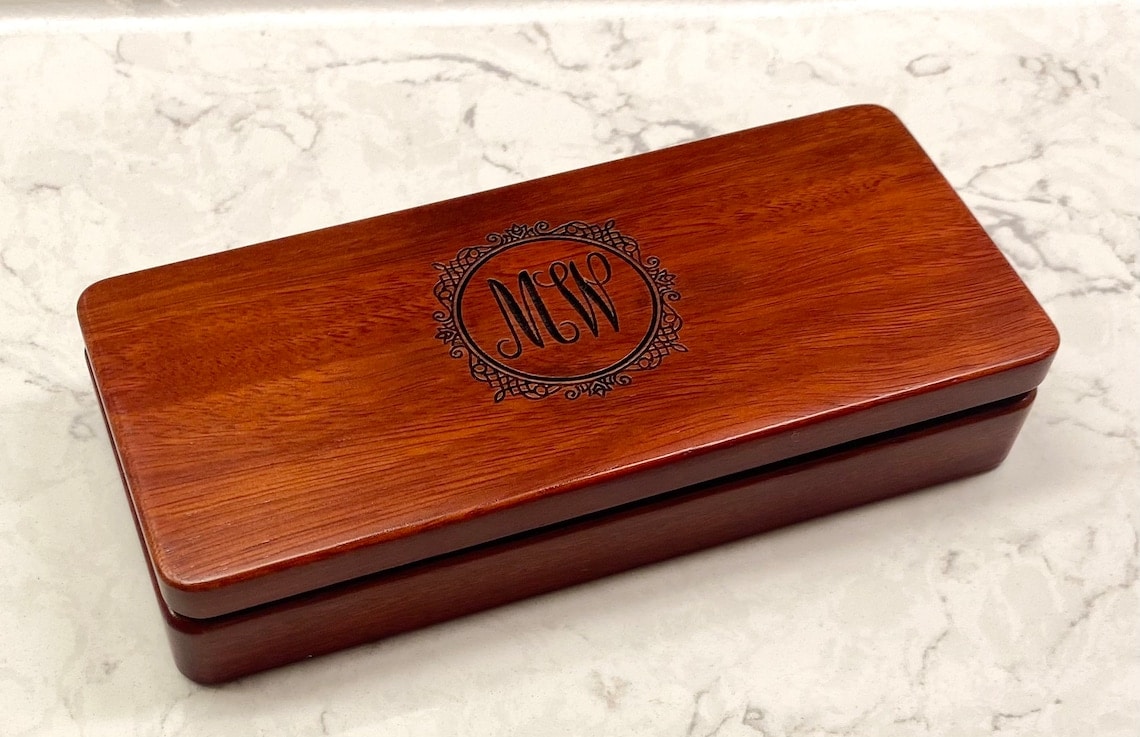 2. New Job Who Dis, 100% Soy Wax Candle: Available in a variety of deliciously calming scents, this darling new job gift can help them unwind and relax after a stressful, tiring day of back-to-back meetings or making tough decisions.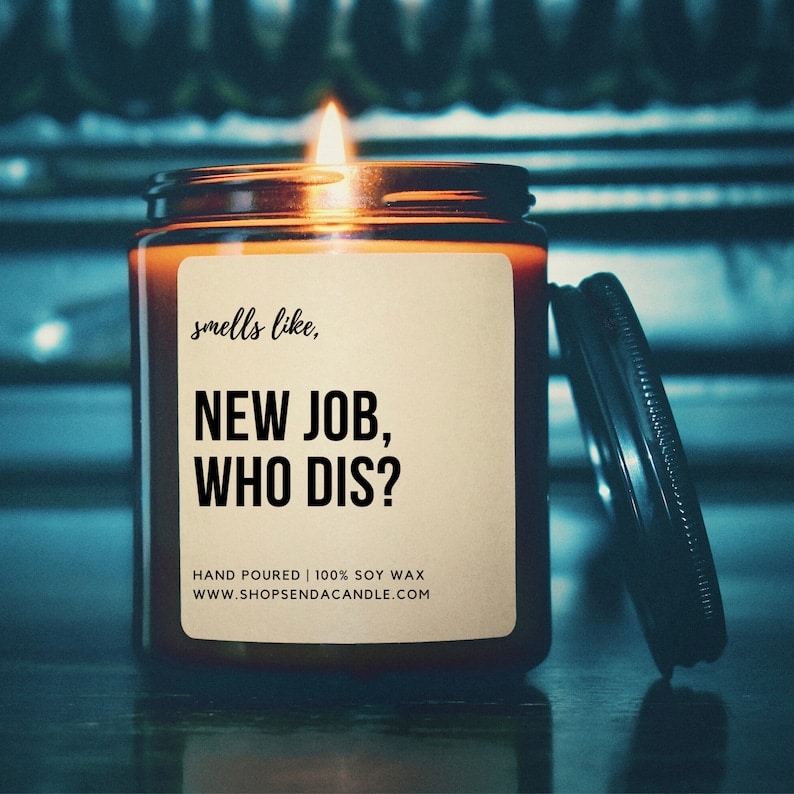 3. Anti-theft Travel Laptop Bag for Men and Women: Equipped with ample storage, waterproof material, and anti-theft locks that keep their devices safe and secure, this is an ideal and stylish new job gift for those who'll be traveling extensively as part of the new role.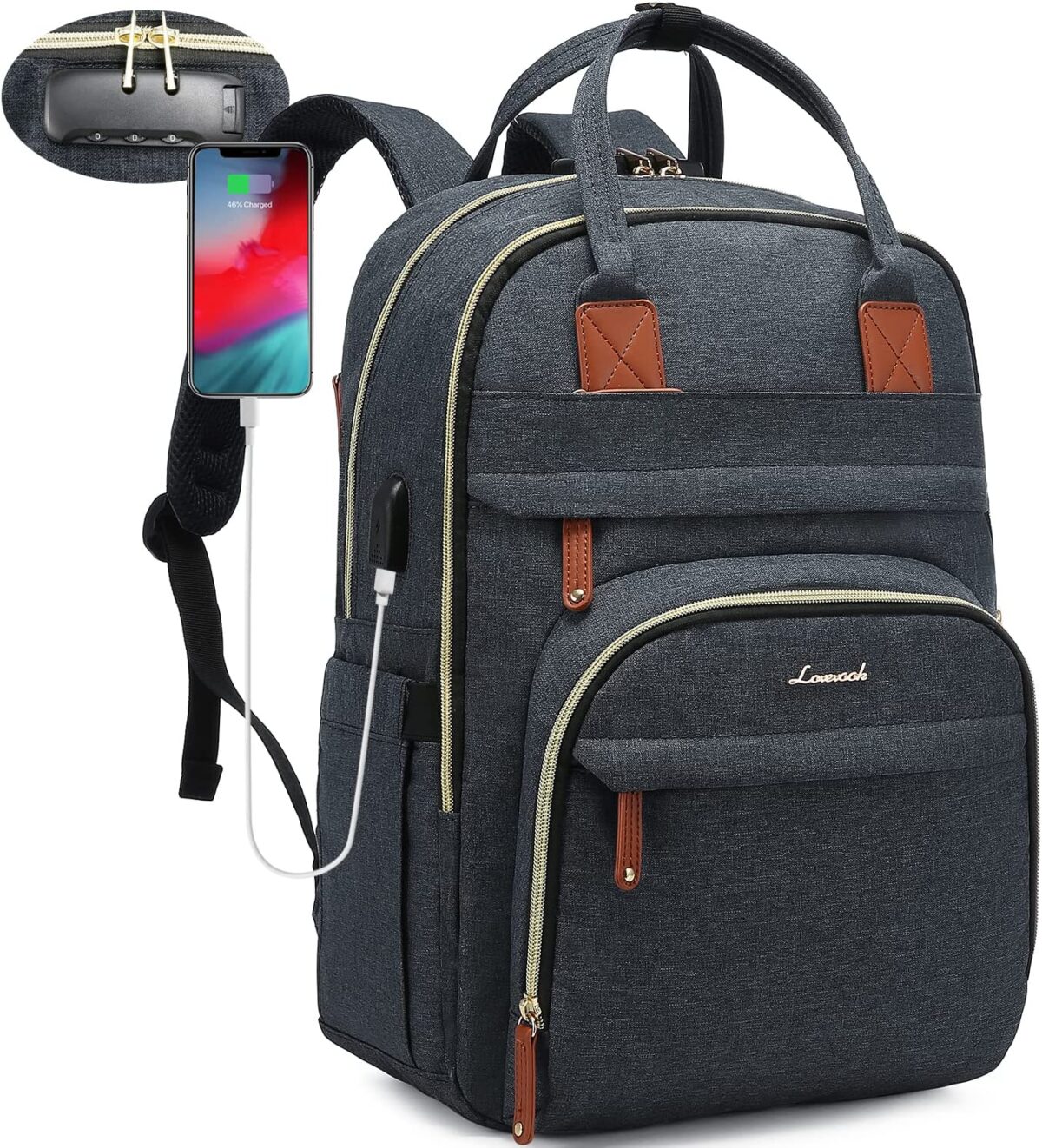 4. Personalized Plaque: Bursting with pride at your loved one's new job or promotion? Customize this charming desk plaque (for both men and women) to your heart's content so they've got a sweet, inspirational reminder whenever they sit down at their desk!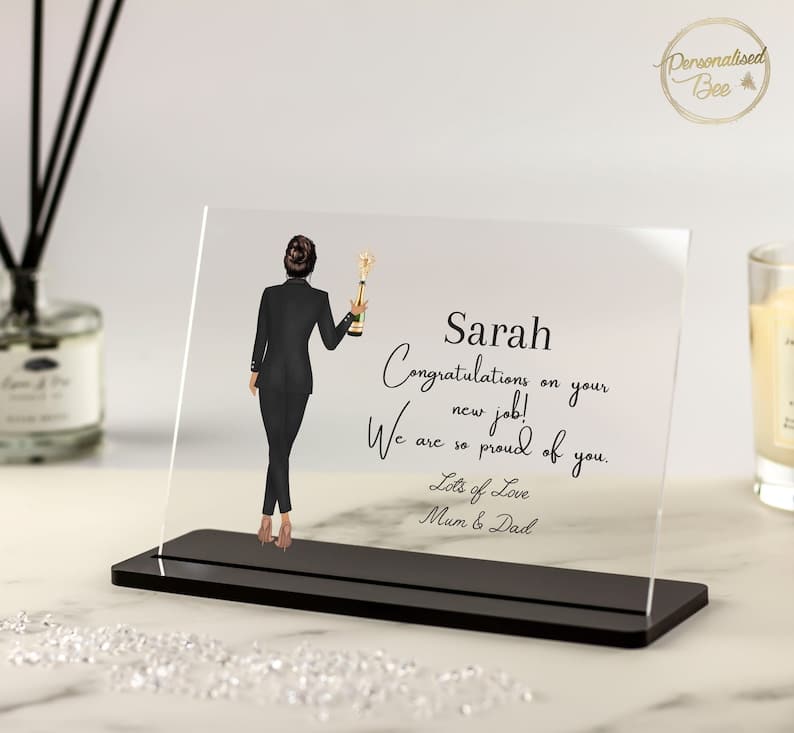 5. Custom Friends-Themed Mug: New jobs may require longggg days at the office (at least while they are still figuring it all out!). Infuse some fun into their coffee breaks with this sassy, personalized Friends-themed mug.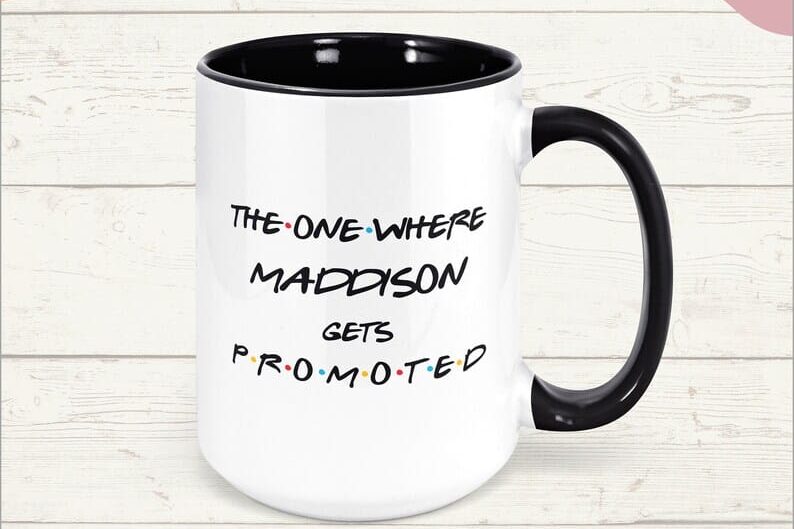 6. MistoBox Coffee Subscription: Do you know what pairs well with a Friends-themed coffee mug and a new promotion? A MistoBox coffee subscription that delivers bags of coffee—personalized to their tastes—straight to their door! MistoBox offers over 600 variants of coffee, priced at $20 per bag, and you can choose between three, six, or twelve-month gift subscriptions or send a once-off number of bags.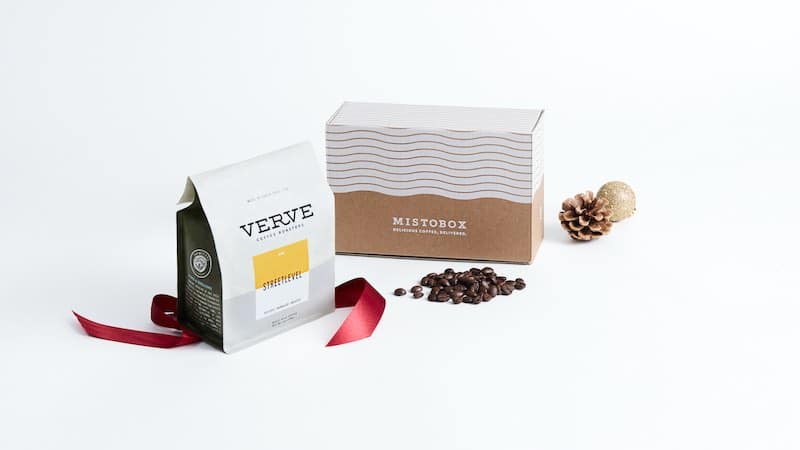 7. Electronics Travel Organizer: If their promotion warrants a fair amount of travel, this durable, waterproof electronics travel organizer is a must-have! It stores all their electronic gadgets, cables, and tech accessories in one place, fits perfectly in a backpack or carry-on suitcase, and makes remote working around the country (or globe!) efficient and smooth sailing!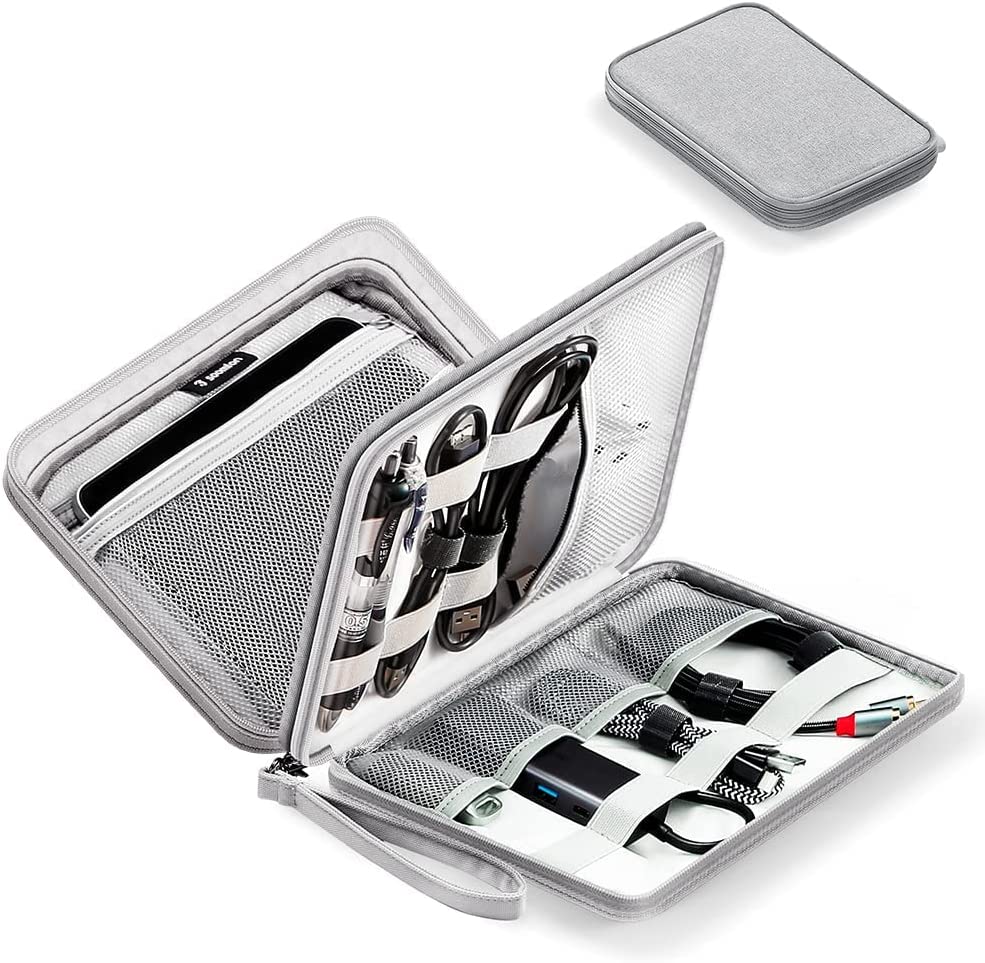 8. Desk Name Plate: What better way to celebrate their new job than to have this fabulous acrylic name plate personalized with their name, new title, and possibly their company logo? Add a pop of color to their office desk with this eye-catching congratulations gift!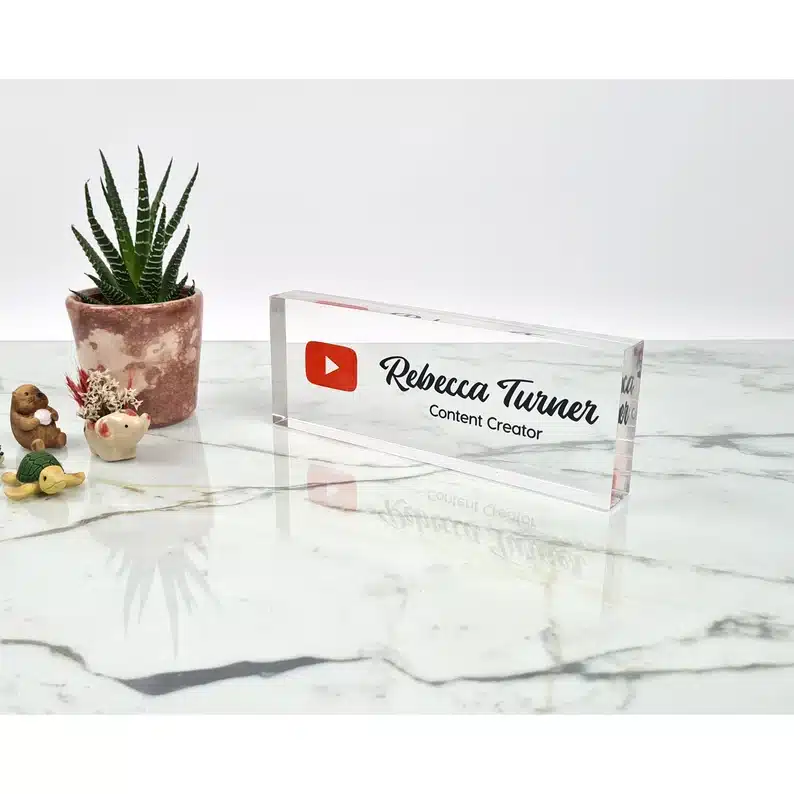 9. Motivational Stress Balls: If they're desk-bound and knee-deep in number-crunching, tricky formulas or algorithms, they'll appreciate the stress-relieving, calming effects these stress balls offer. Infused with delightful aromatherapy scents and covered in bold motivational sayings, it will help reduce anxiety and boost productivity.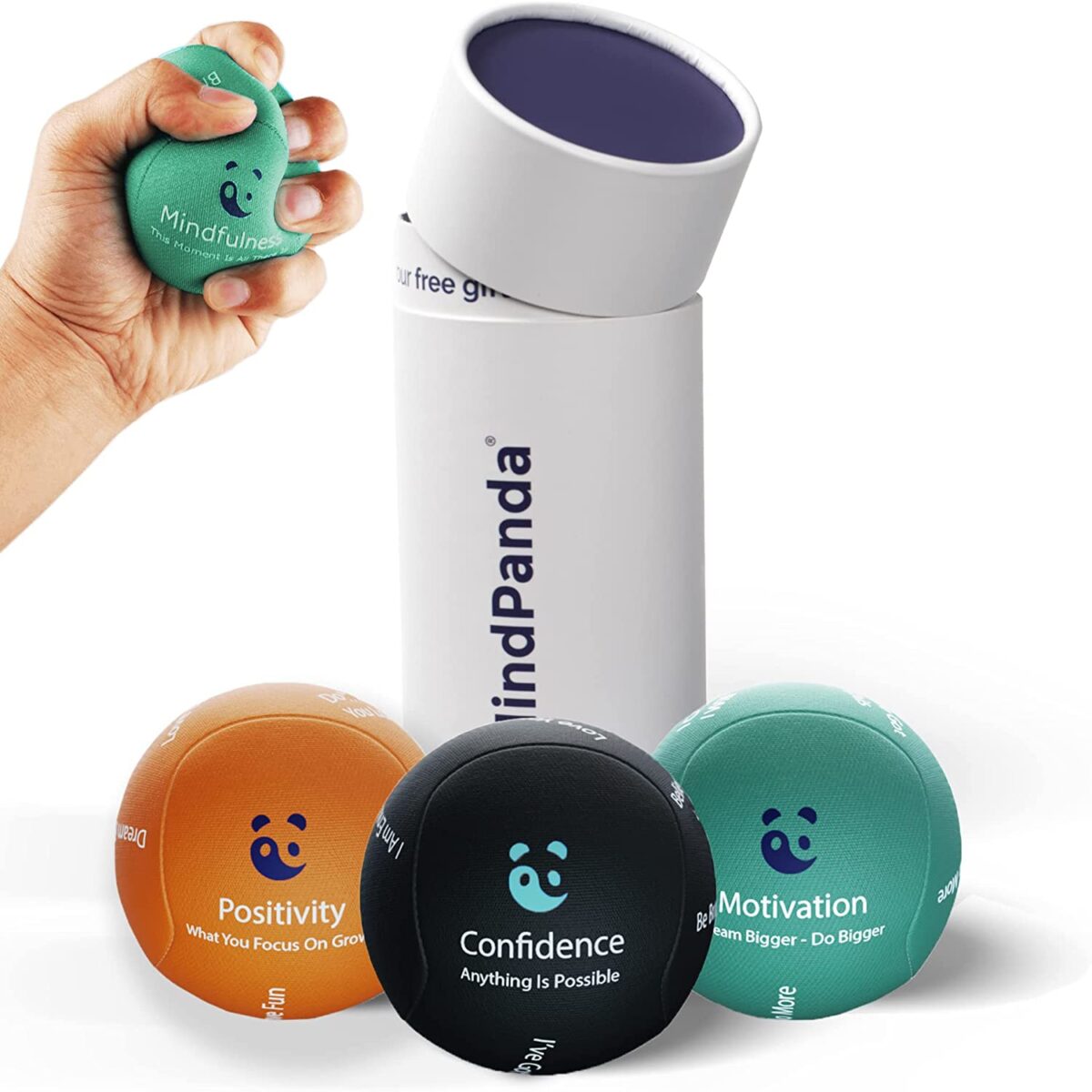 10. Unique Encouragement Cards With Inspirational Quotes: Alleviate imposter syndrome and inspire them to believe in themselves and their abilities with these motivational affirmations. Filled with glossy, inspiring quotes from well-known individuals from various walks of life and space to jot down one's own inspirational thoughts, it will be a powerful tool for their success.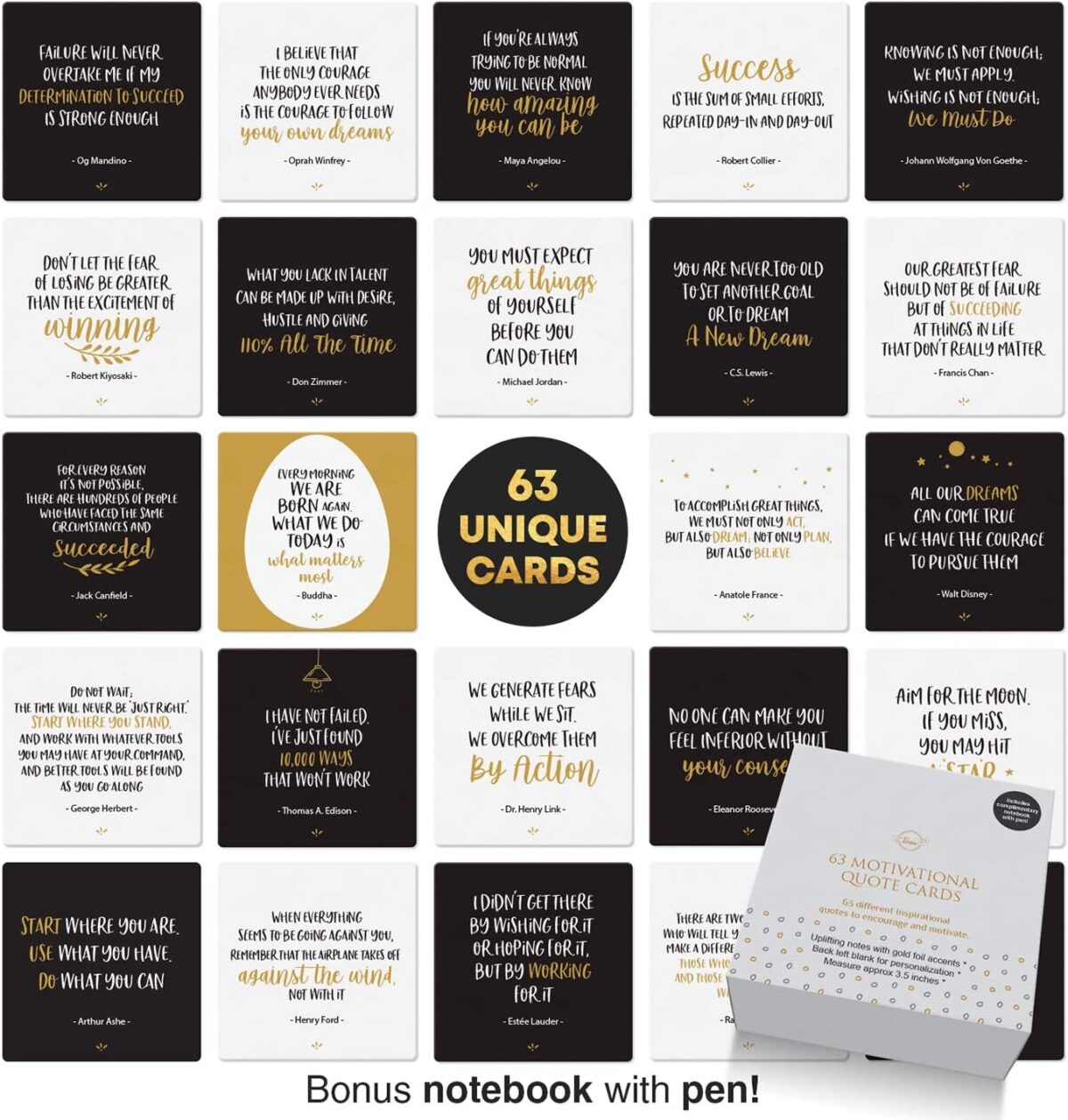 11.Custom Leather Portfolio: Sleek. Sophisticated. Pairs well with a new job! Enough said?! Boost their confidence and help them "look the part" when they arrive on their first day with this contemporary personalized leather folder. Makes a meaningful graduate gift, too!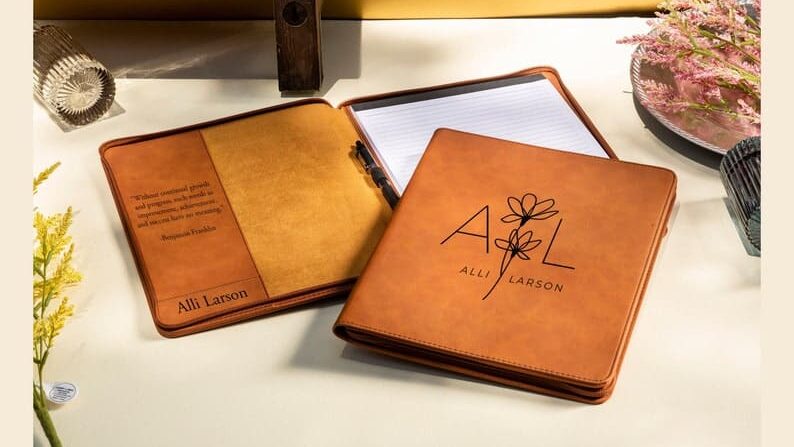 Thoughtful Congratulations Gifts for a New Home
12. Personalized Coasters Set: Congratulations gifts don't need to be fancy to be meaningful. The sentiment behind them and the purpose they offer are enough. These personalized slate-stone coasters are striking, practical (every new homeowner can attest to this!), and unique.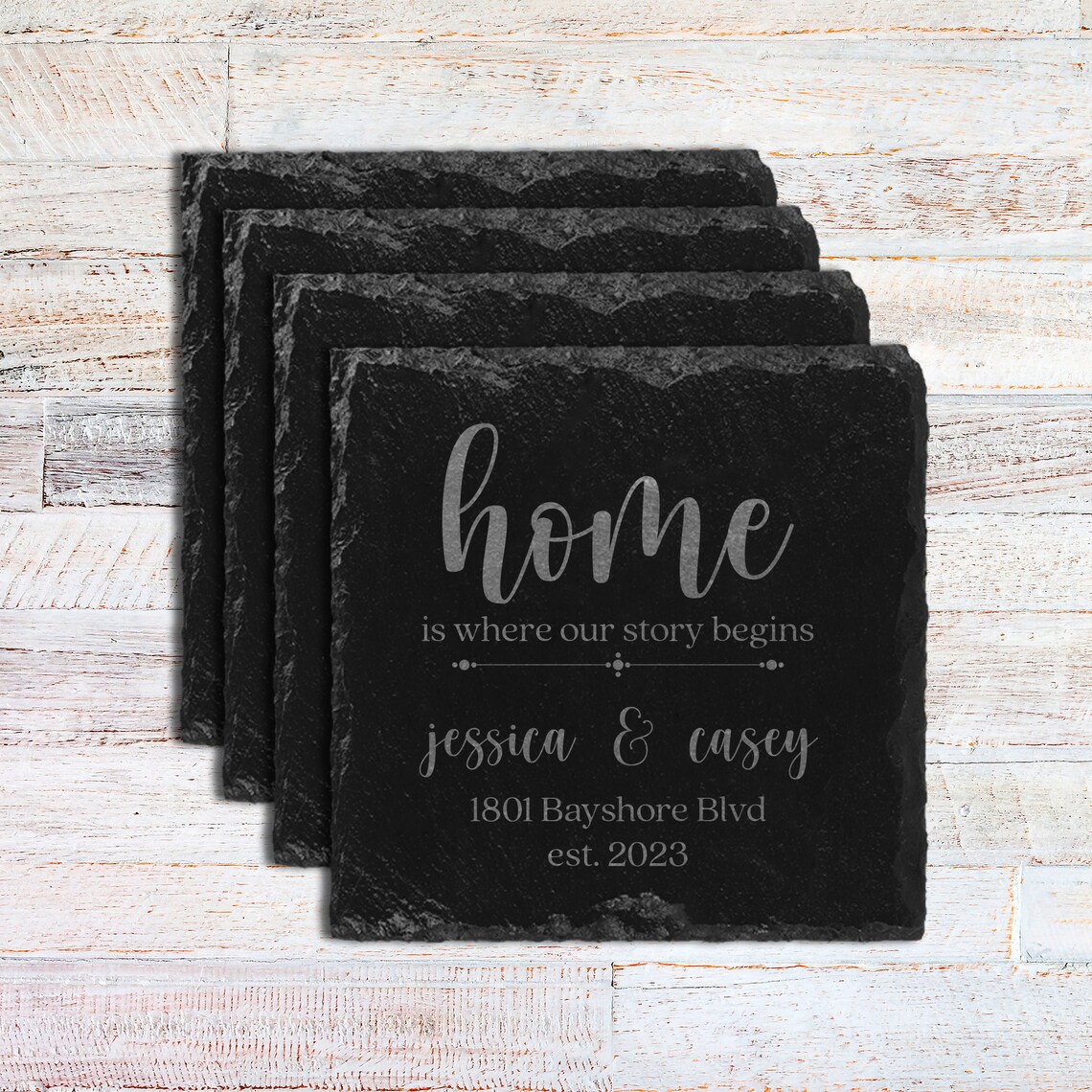 13. Custom Door Mat: How adorable would this be for a family who's just purchased their forever home? A doormat is essential, and when you add a touch of charm by personalizing it with the members of the household … well, you've got yourself a winner right there!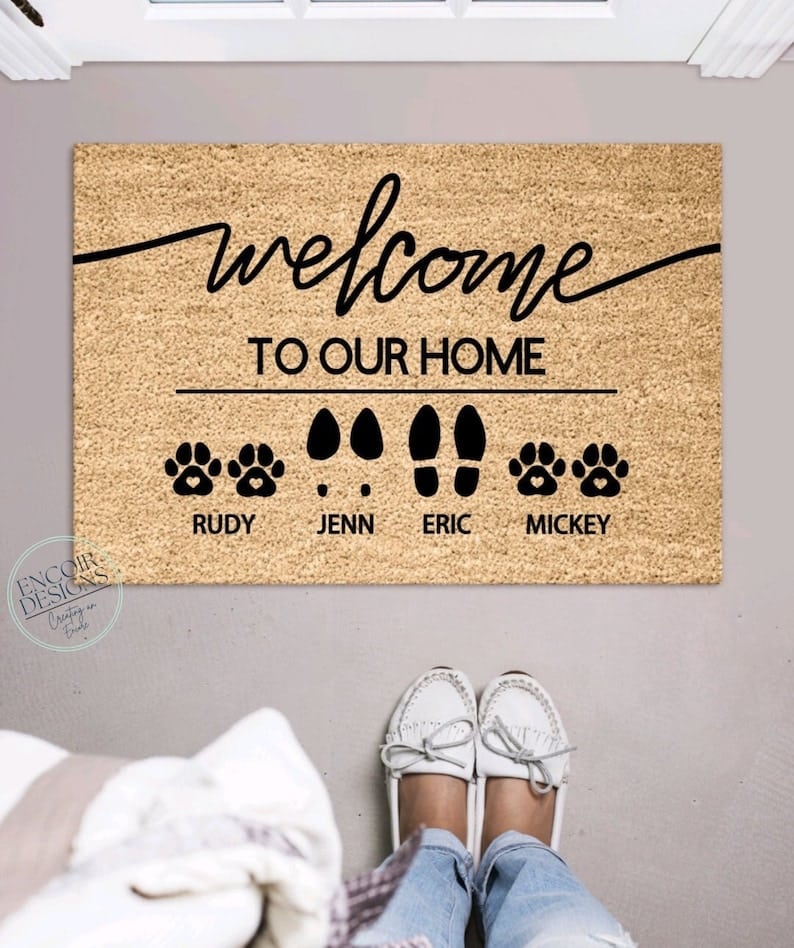 14. Fireproof & Waterproof Document Bag: Help new homeowners safeguard their important documents, devices, and other valuables in this fireproof, waterproof document bag equipped with an anti-theft locking system. Key features include ample space, portability, and extreme resistance to heat and water in the event of a fire or flood.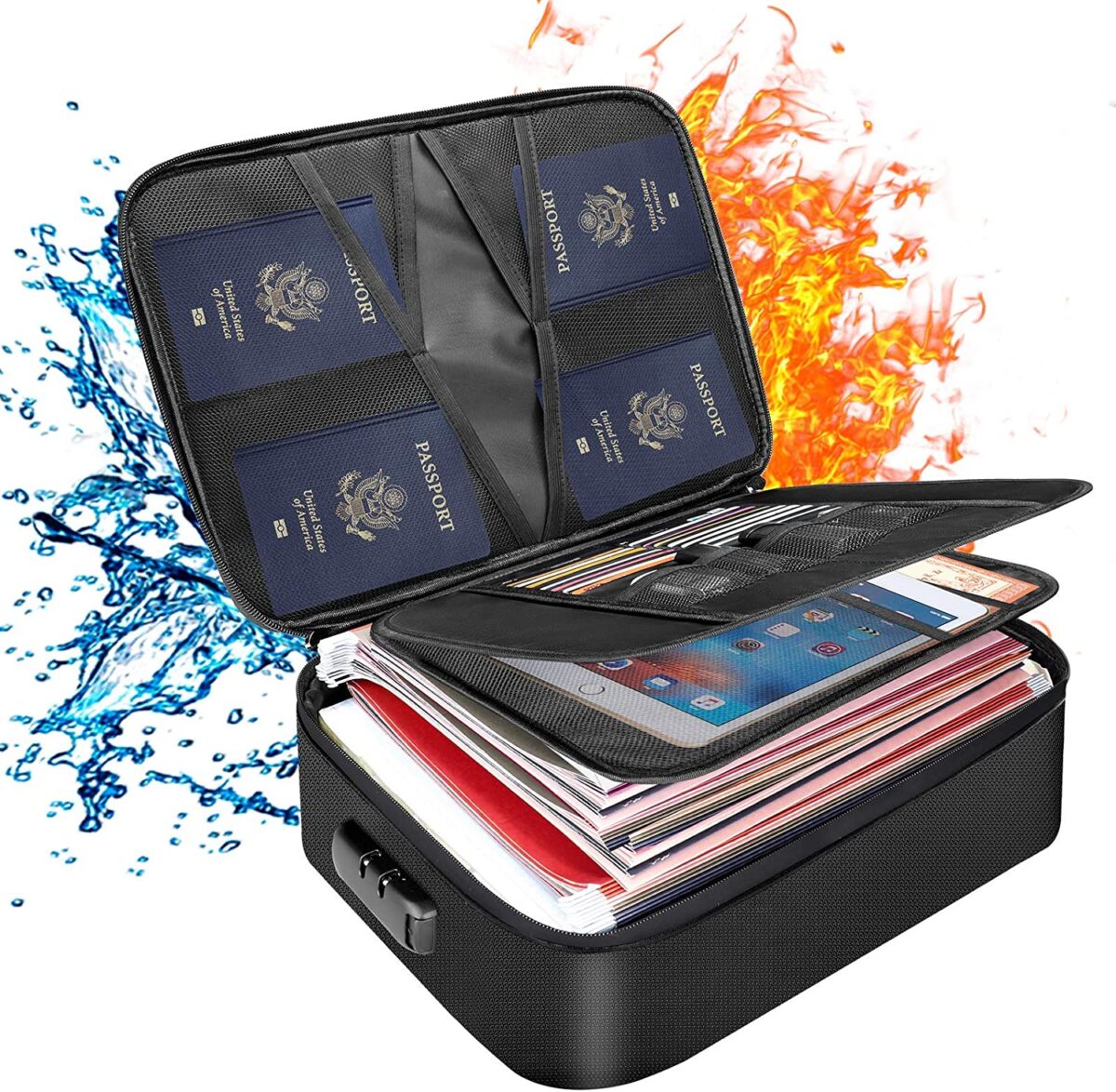 15. EveryPlate Subscription: If your loved one has just moved into their new home, groceries are typically quite low on the to-do list for the first few days (or weeks!). EveryPlate delivers pre-planned meal boxes to their door that require minimal prep and basic utensils. It costs around $7 a meal, and the site guides you on how many meals they can get from the amount loaded on the gift card. Genius!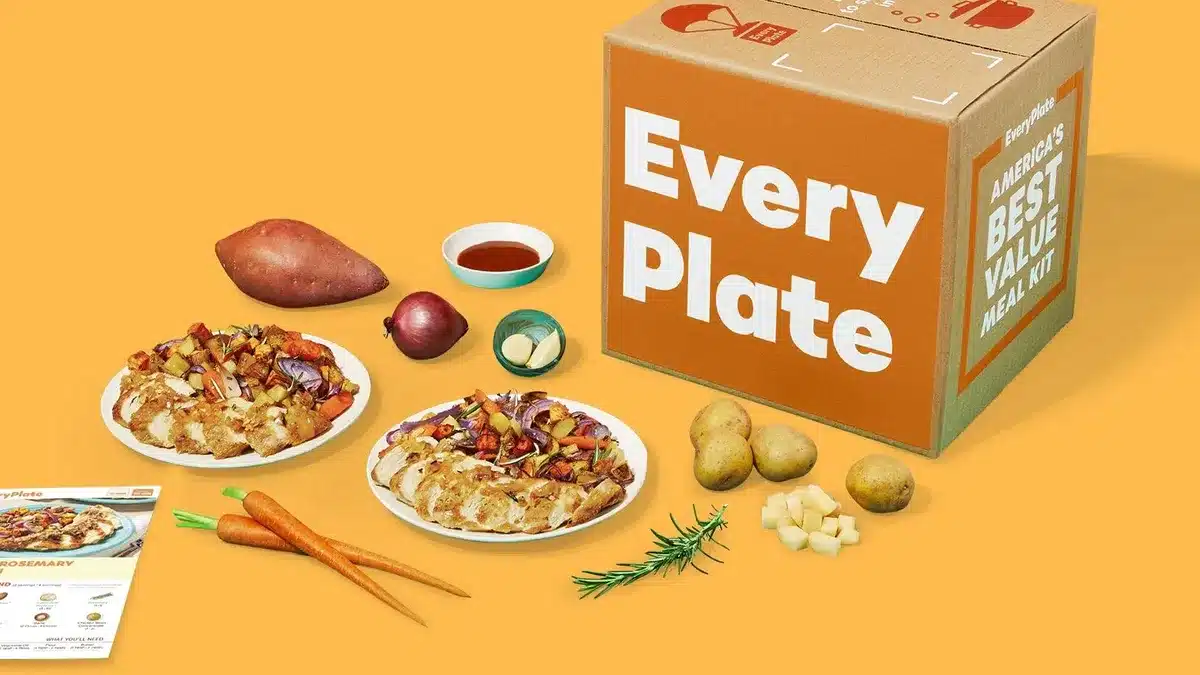 16. Personalized Key holder: Rustic and beautifully designed, this household staple is a must-have for new homeowners. Customizing it adds the extra heartfelt touch that will make them think of you every time they use it!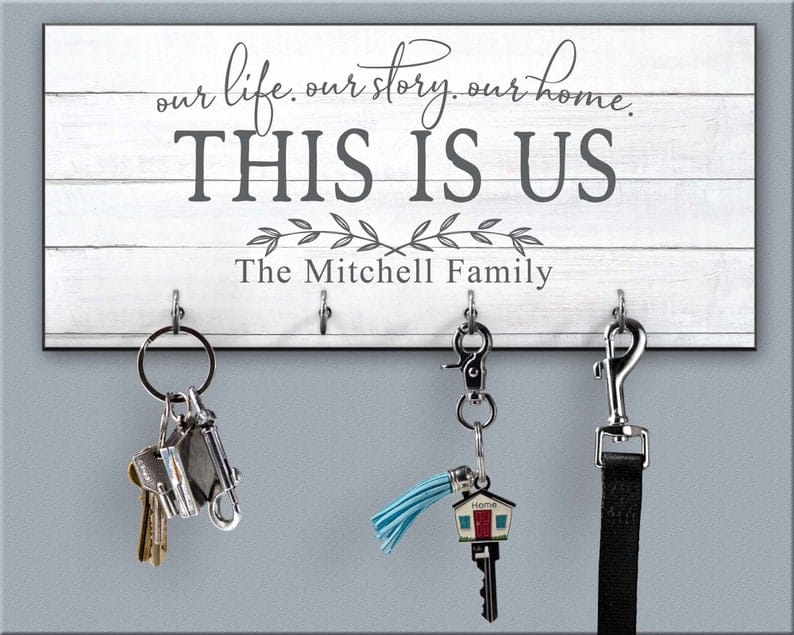 Creative Congratulations Gifts for Every Celebration
17. She Believed She Could So She Did Medal Holder:Is there an avid runner in your life? Have they just completed their first marathon, and you want to shower them with a gift that will inspire them to keep going? This motivational medal holder (you can customize it for men, too!) will do just that. They can proudly display their running medals and be inspired to fill the whole rack up. Win-win!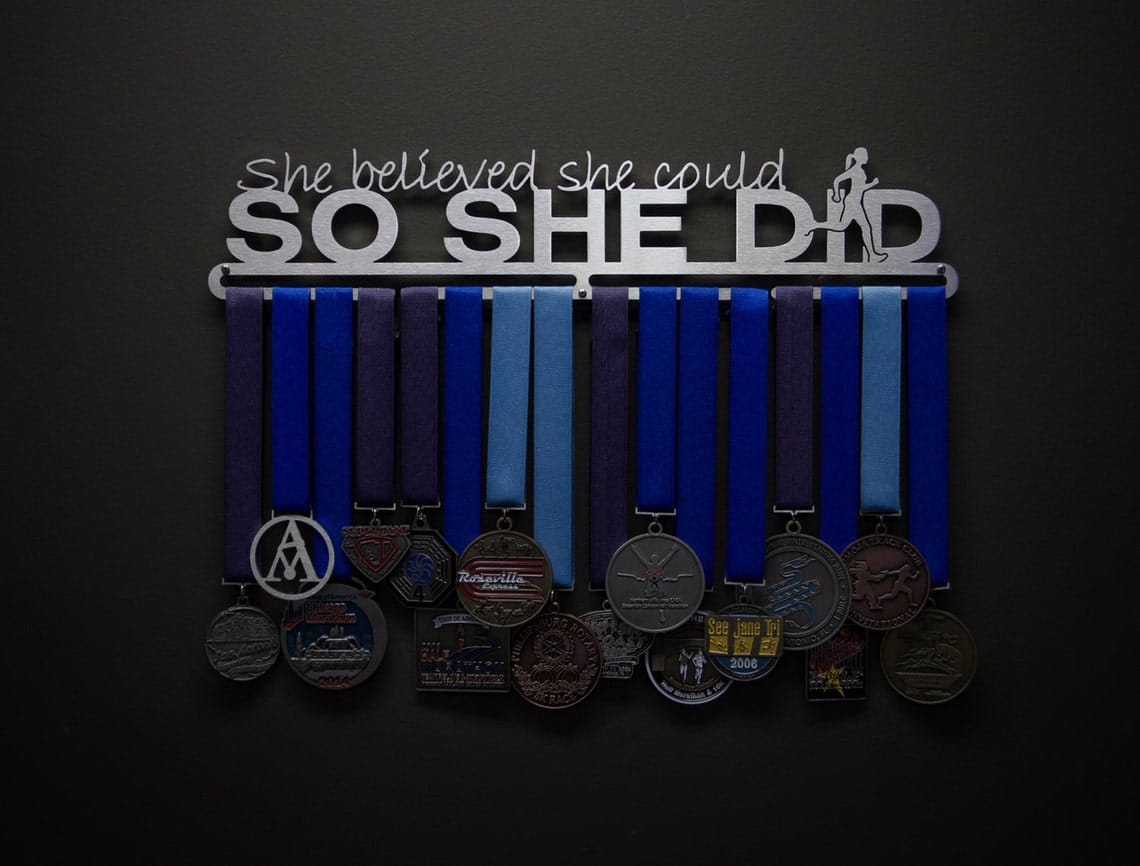 18. Way to Grow Set of 3 Succulents: Send this adorable "Way To Grow" congratulations gift basket to a loved one who's won a well-deserved award at work. The message is quite fitting, and these lovely succulents will brighten up their office! Also a fantastic option for a student who's just passed a big exam or a new graduate.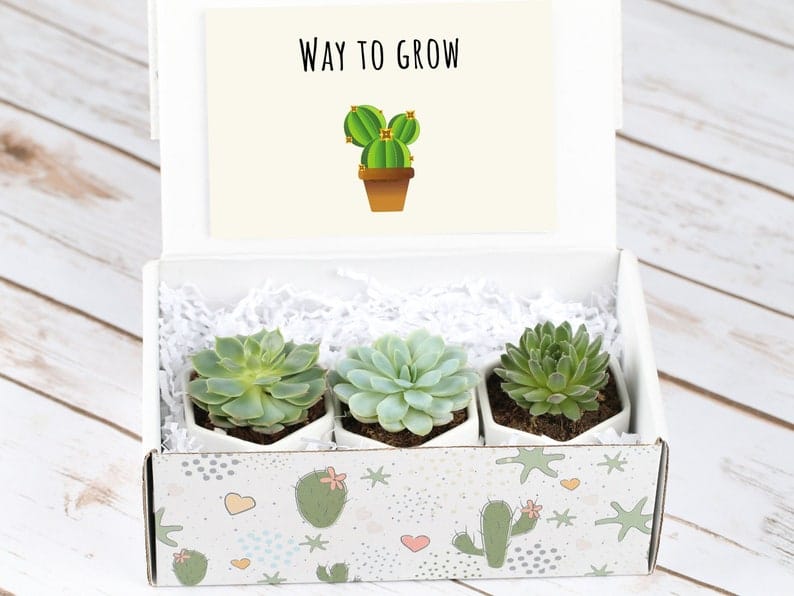 19. New Driver T-Shirt: Getting a driver's license is an exciting new chapter for any young adult, so it's only fair we find a cool, funky way to celebrate them. Available for men and women in a variety of sizes and colors for the new hip driver to proudly display their achievement!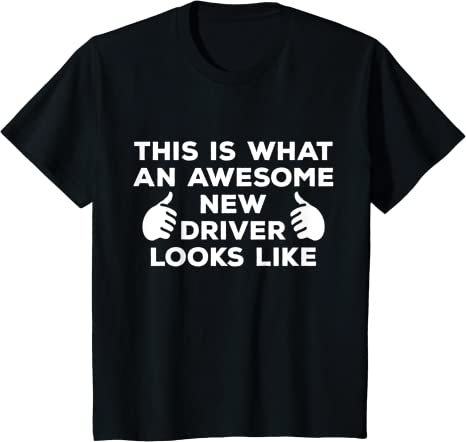 20. 1500 Days of Fun Things to Do in Retirement: Celebrate the new retiree in your life by helping them create an epic bucket list of things to do in this new season of life. This book is chock-full of activities, hobbies, and even side hustle ideas that will inspire them to make every moment of this hard-earned chapter count.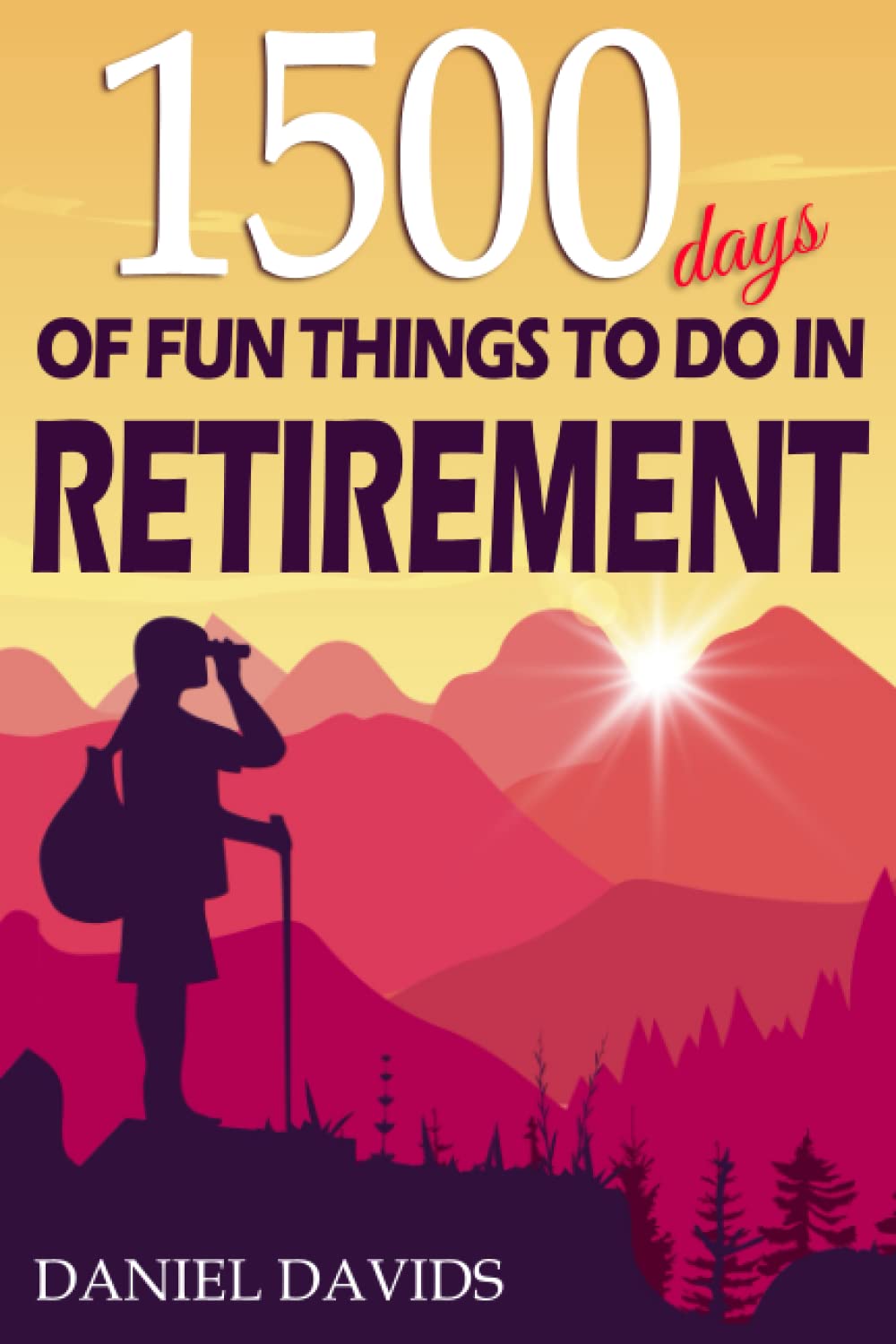 21. Custom Leather Retirement Bookmark: Step 1: Inspire the new retiree to make the most of this new stage of life with a fun, insightful retirement book (above). Step 2: Add a sentimental memento to the gift with an elegant, personalized leather bookmark.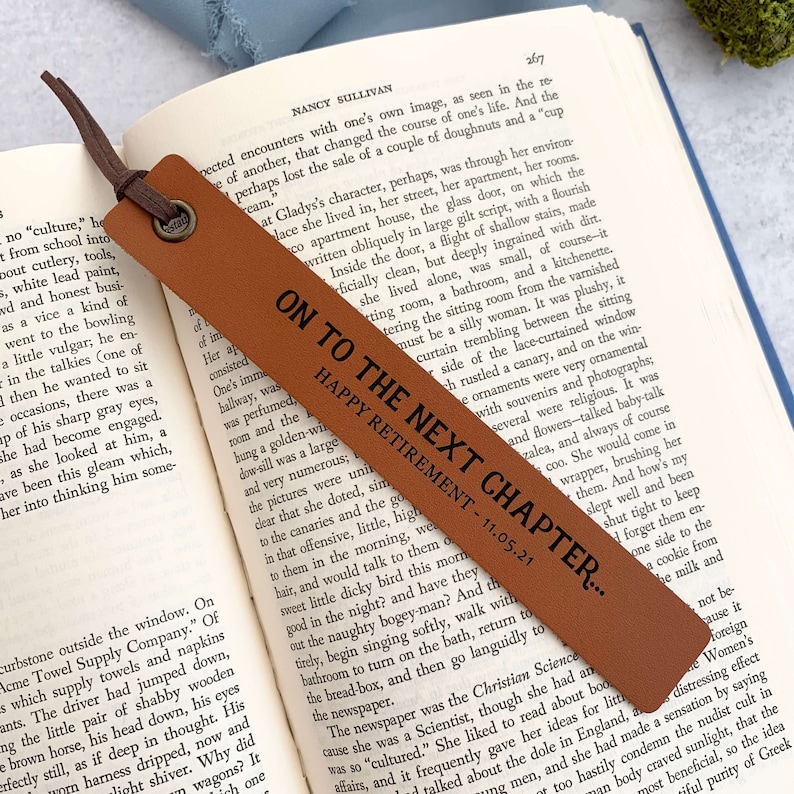 22. Leather Business Card Holder: Starting a business is no easy feat, so it's certainly a major accomplishment to celebrate. Customize this smart leather business card holder for your loved one so they can proudly promote their new venture in style!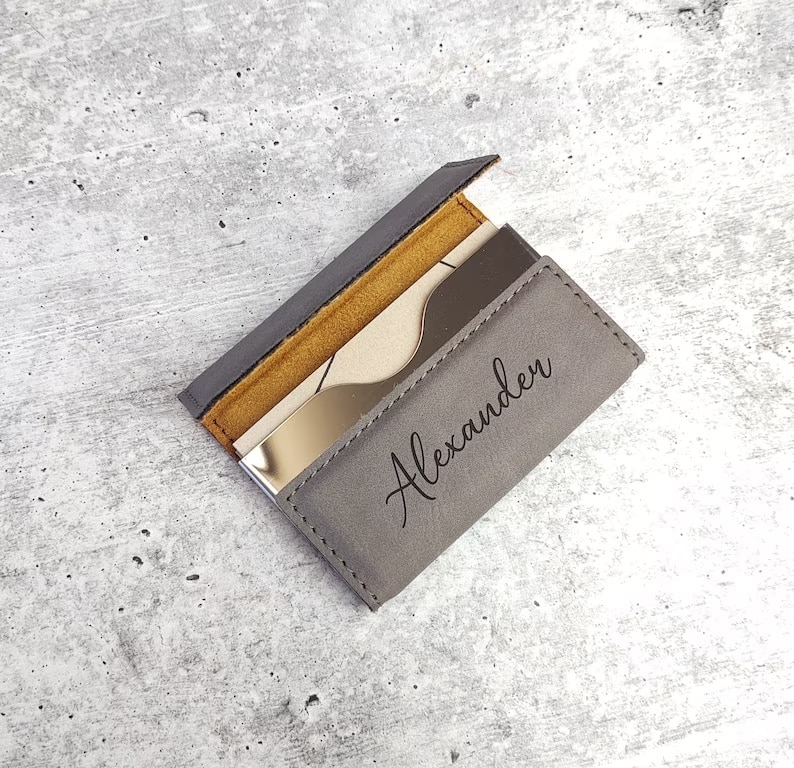 23. Wall Sign Name Plate: Another clever way to celebrate someone who's just started a new business? Help deck out their fabulous new premises! For starters, you could purchase this sophisticated wall sign for them to display on their office door/wall to alert potential or new customers to their business offering.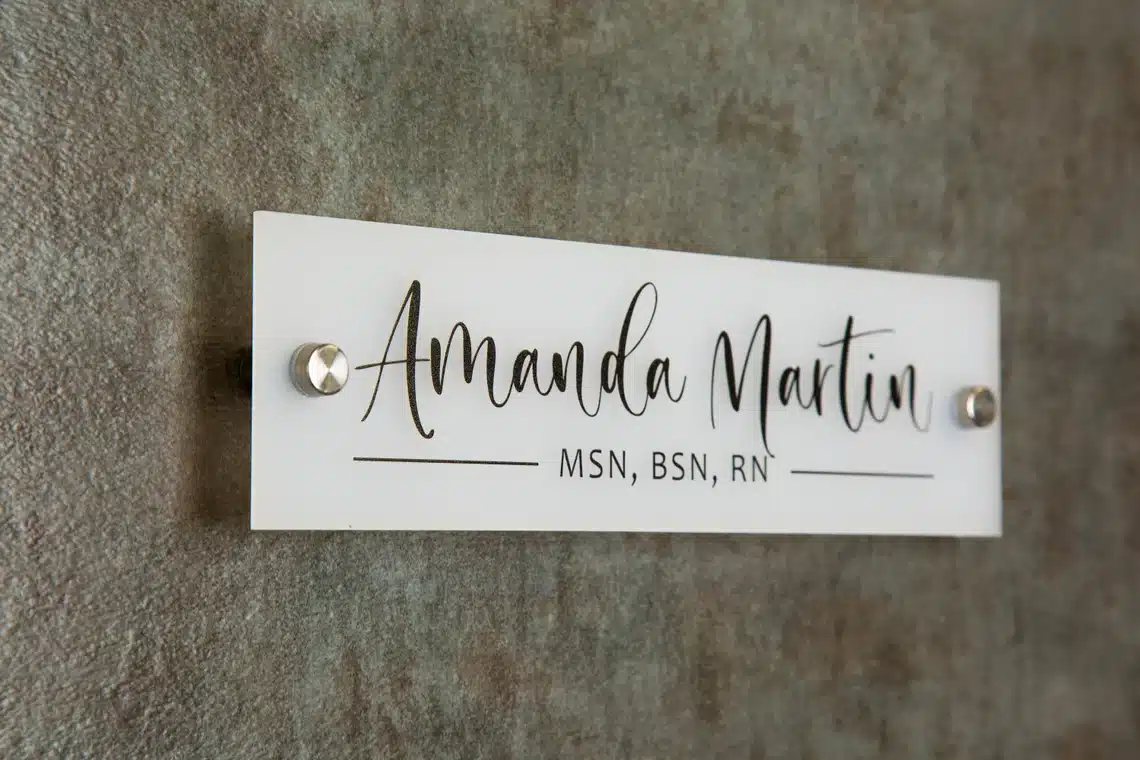 24. Custom College Acceptance Initials: Getting accepted into a college or university of their dreams is HUGE!!! Send them off to their new dorm room with this groovy decorative wooden initial that can be personalized with their school's emblem and colors.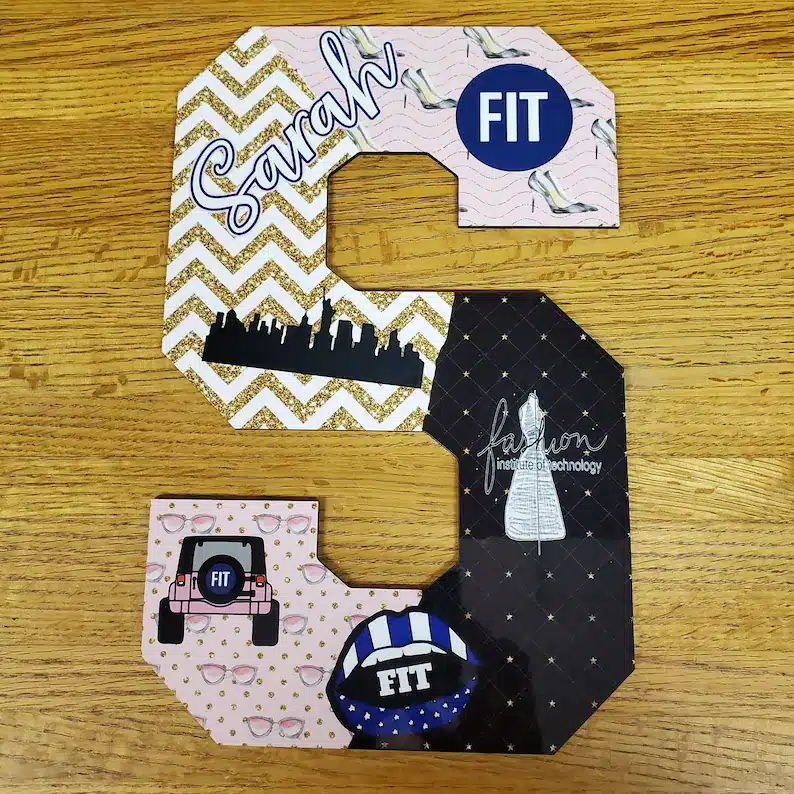 25. Open When Letters For College: Open when letters are such an endearing, thoughtful gift, so it's a really sweet way to celebrate a youngster going off to college!! These open when envelopes cater to every new experience they'll have when they're off working on their dreams! All you have to do is add an encouraging note inside each one.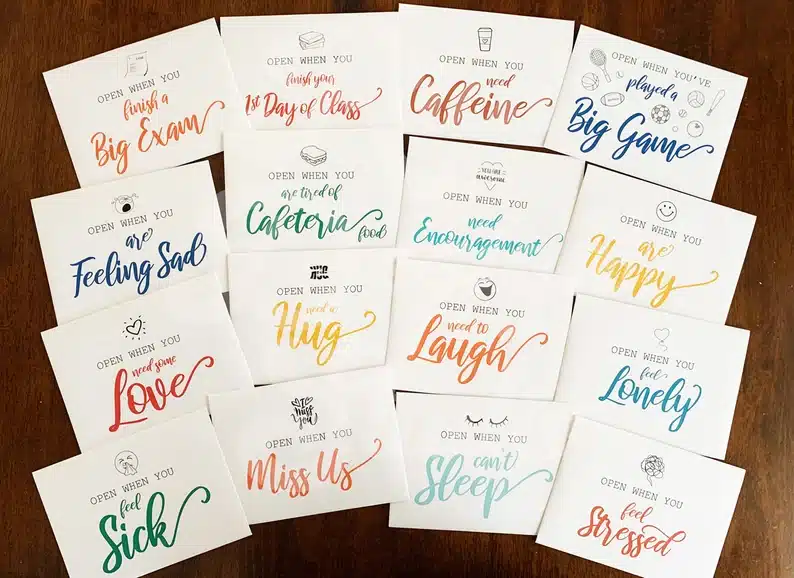 26. Congratulations Pamper Gift Box: Studying for a big exam requires a lot of sacrifice, willpower, and effort. If they've just passed a big exam, pamper them with this awesome congratulations gift basket that includes delicious snacks and sweet trinkets for them to relish in their success.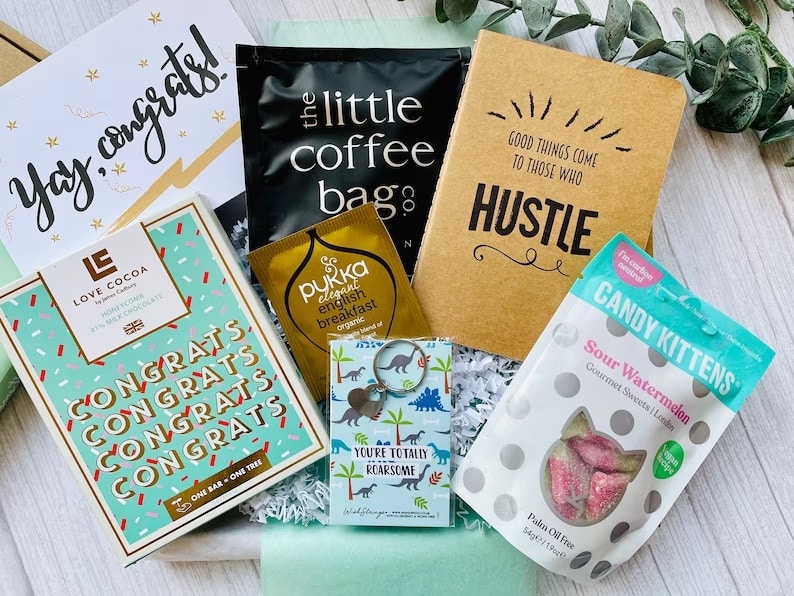 27. Cookie Bouquet: Unique. Indulgent. SUPER cute! So they've put in countless long nights studying toward a career-determining exam? Reward their efforts and celebrate their success with this yummmmy cookie bouquet, delivered nationwide by a bakery specializing in these delish edible arrangements!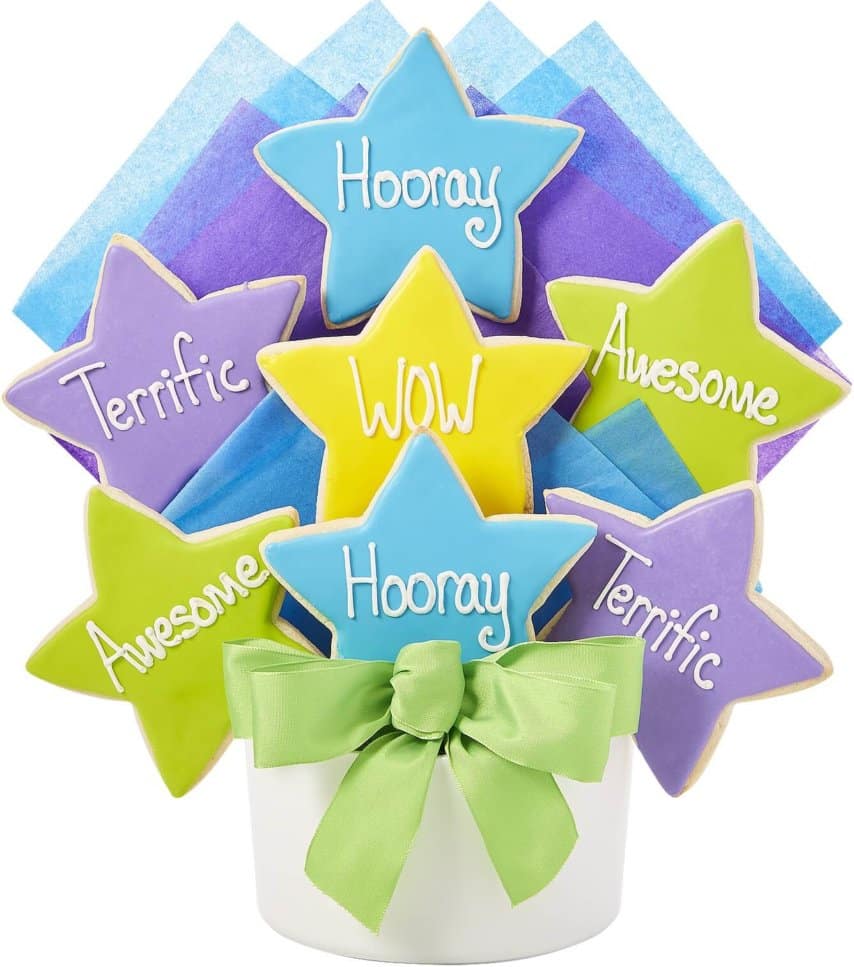 28. Custom Moving Away Pillow: Mixed emotions got you confused about what to gift a loved one that's moving away? Celebrate their bold, brave new move with this sentimental gift that they can hold onto every time they miss or think of you! Add a special message that will get them through the tough days.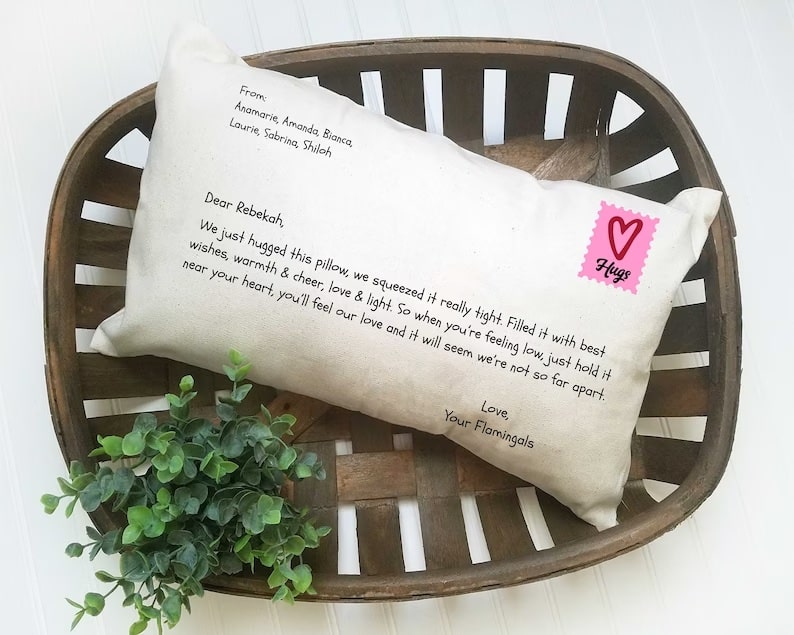 29. Wedding Planner: We think this gorgeous, chic wedding planner is the perfect way to congratulate a newly engaged couple! It has everything they need to plan the wedding of their dreams, including wedding planning tips, budget advice, an 18-month planner, appointment checklists, note sections, and wallets to store magazine cutouts, fabric swatches, business cards, and photos. When they're ready, we've got tons of great bridal shower and bachelorette gift ideas, too!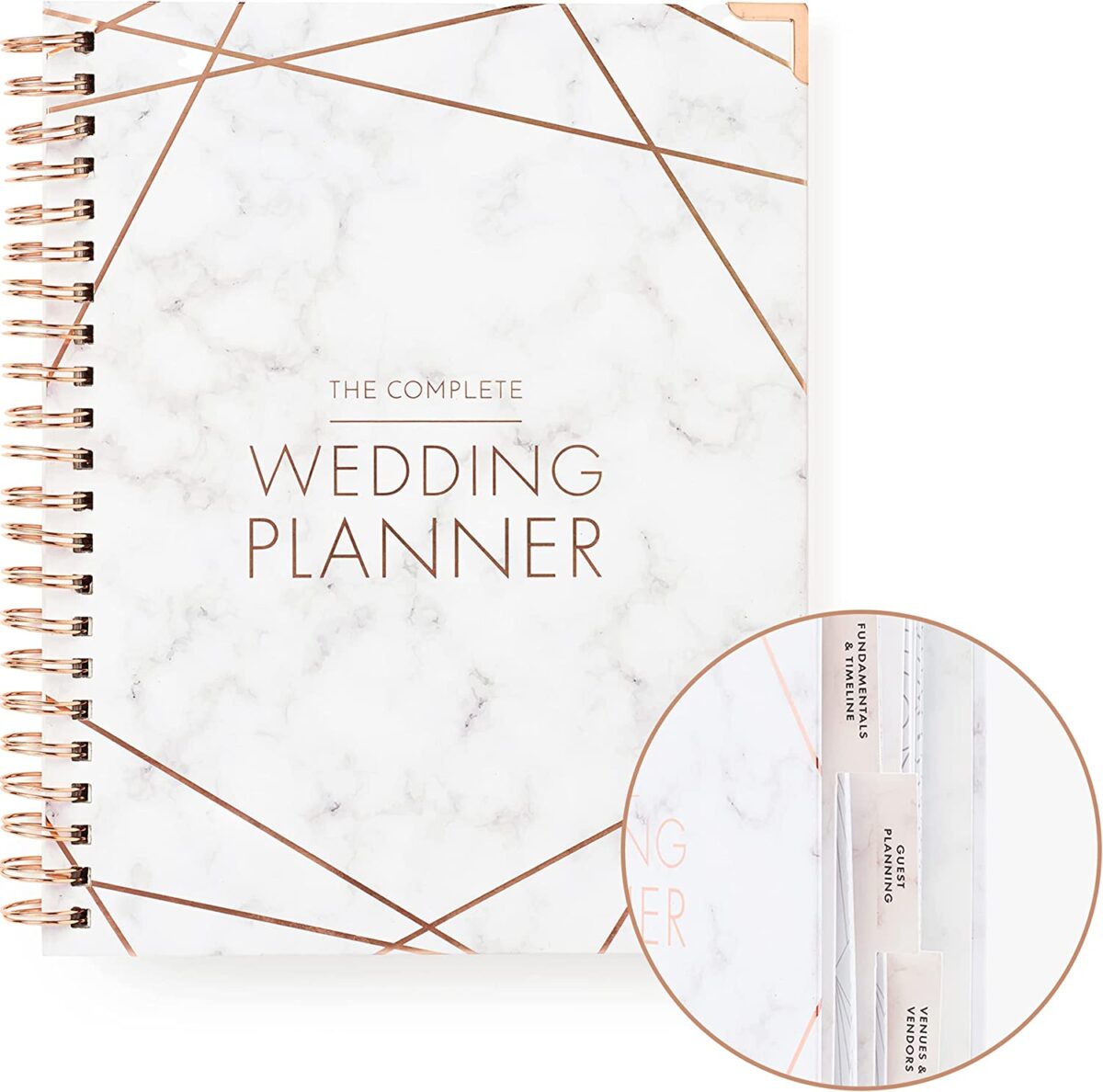 30. Conversation Cards for New Parents: Do you know a couple who's just announced their pregnancy and are about to become new parents? Celebrate this joyous occasion with a gift just for them that they can use right away! These conversation cards for new parents stimulate deep, insightful conversations to help them prepare for what lies ahead.
If you're totally obsessed with this gift, check out our conversation starters for couples and families. While you're at it, why not get ahead on your baby shower gift, too?!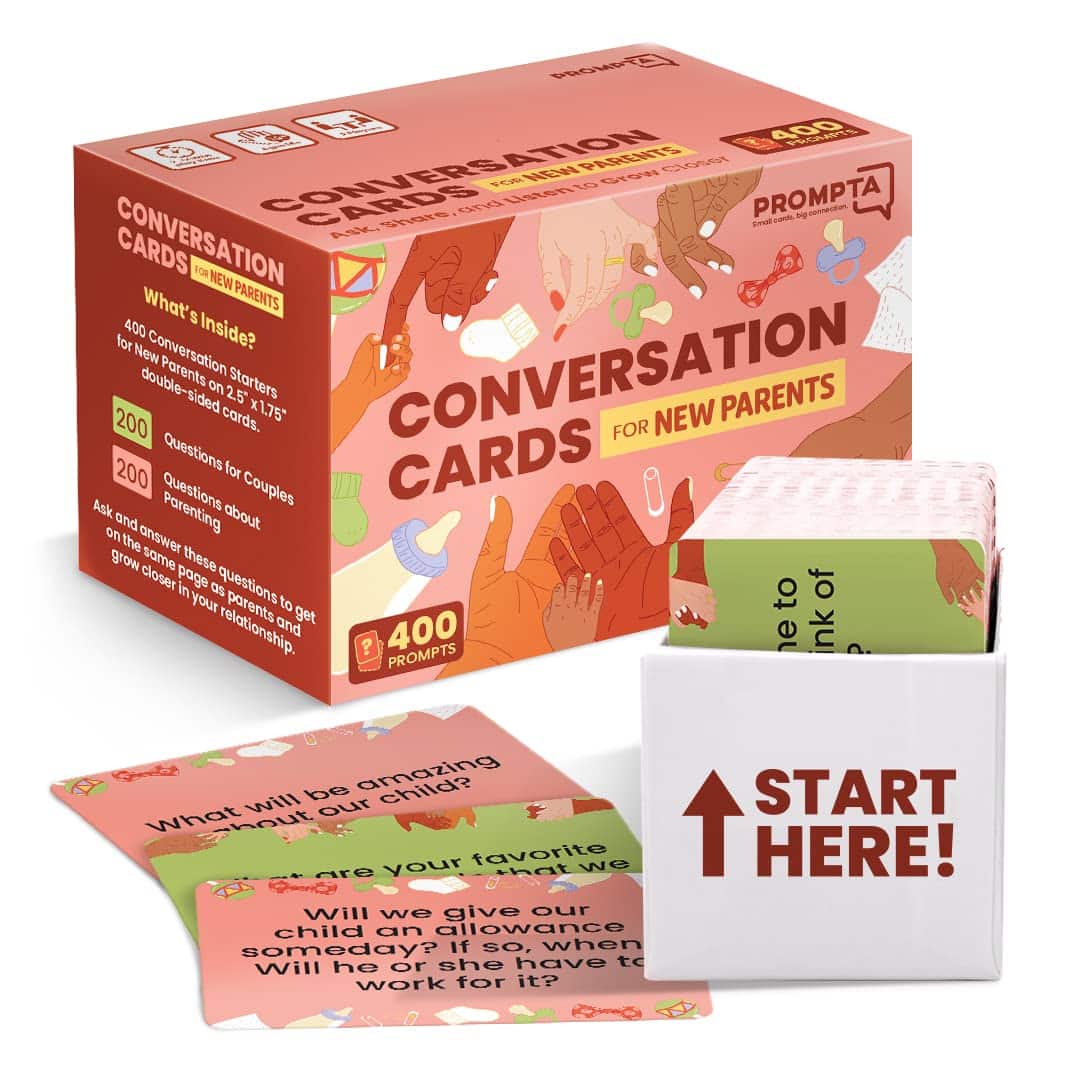 And there you have it! 30 fabulous congratulations gifts to celebrate the people you adore and their journey to making their dreams come true!
If you enjoyed our gift ideas, we've got loads more for new moms, new dads, grandparents, anniversaries, birthdays, and just because, too!
Happy shopping!
#Congratulations #Gifts #Loved