Find the Comfiest Loungewear for You
We know what you're thinking … isn't loungewear just a fancy word for pajamas? Well, the answer is yes and no! Loungewear is essentially anything casual, comfy, and cozy that you can relax in around the house or wear while you run errands. If you happen to fall asleep in them, then you can call them PJs!
That being said, loungewear is totally having it's moment these days and is such a stylish trend for all ages! Because of that, we've rounded up 30 of the best loungewear sets so you can relax all day long. After all, we think any day spent in loungewear (or pajamas!) is a win! Take a look below!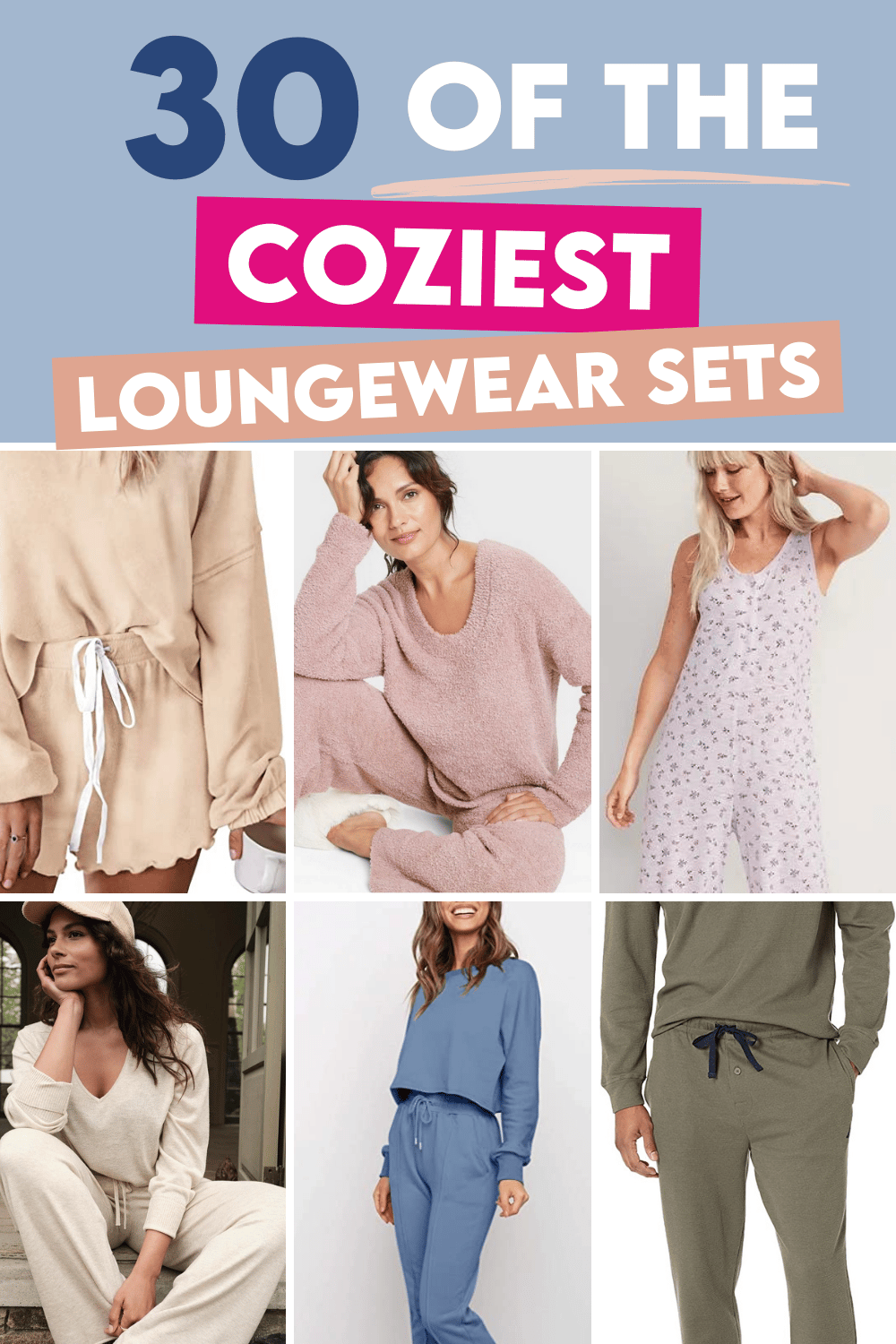 Disclaimer: This post contains affiliate links. To learn more about 'em, click here.
Table of Contents
Warm & Long Sleeve Loungewear
1. Zesica Women's Two-Piece Jogger Set (Amazon): Cozy and fashionable, we think this set would flatter any body type!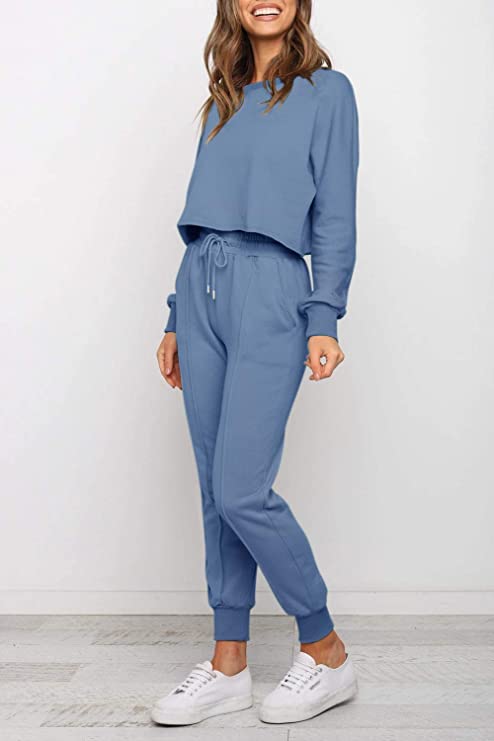 2. Stars Above Soft Fleece Joggers (Target): Unwind after work in style with these oh-so-soft joggers!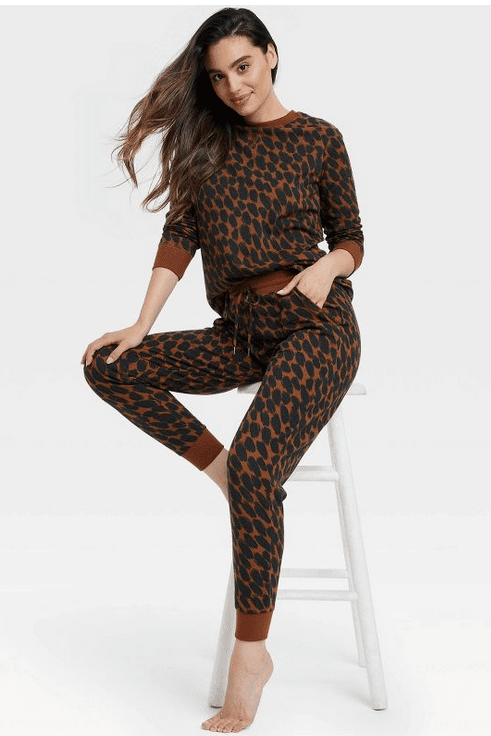 3. Cozy Feather Yarn (Target): Feel gorgeous and warm in this fuzzy feather yarn lounge set.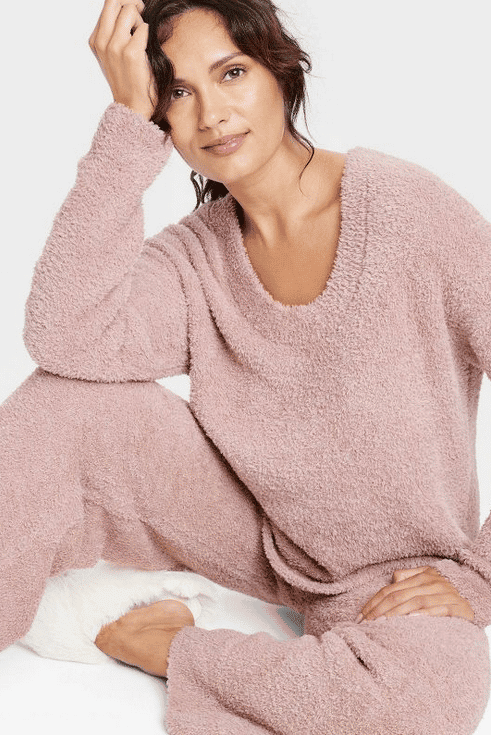 4. Jenni Solid Sherpa Set (Macy's): So cozy and so trendy! This takes loungewear sets to the next level.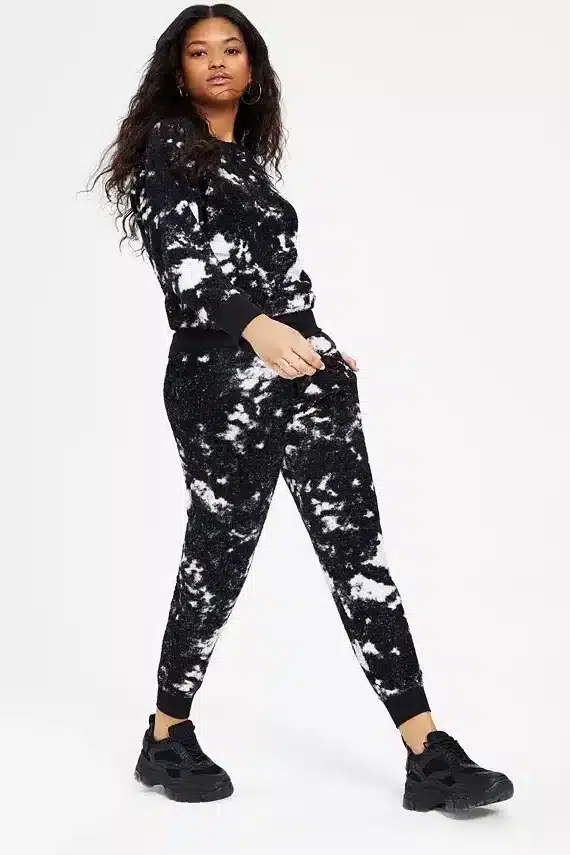 5. PrettyGarden Long Sleeve Set (Amazon): We love the solid color and basic design of this lounge set. Check out the link for more color options.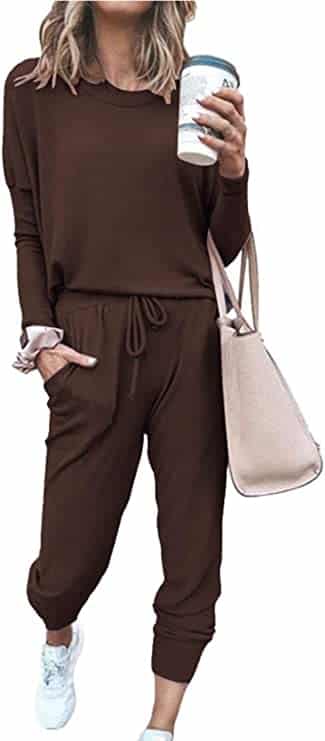 6. V-Neck Sweater (Soma): This set is buttery-soft and perfect for a relaxing day at home.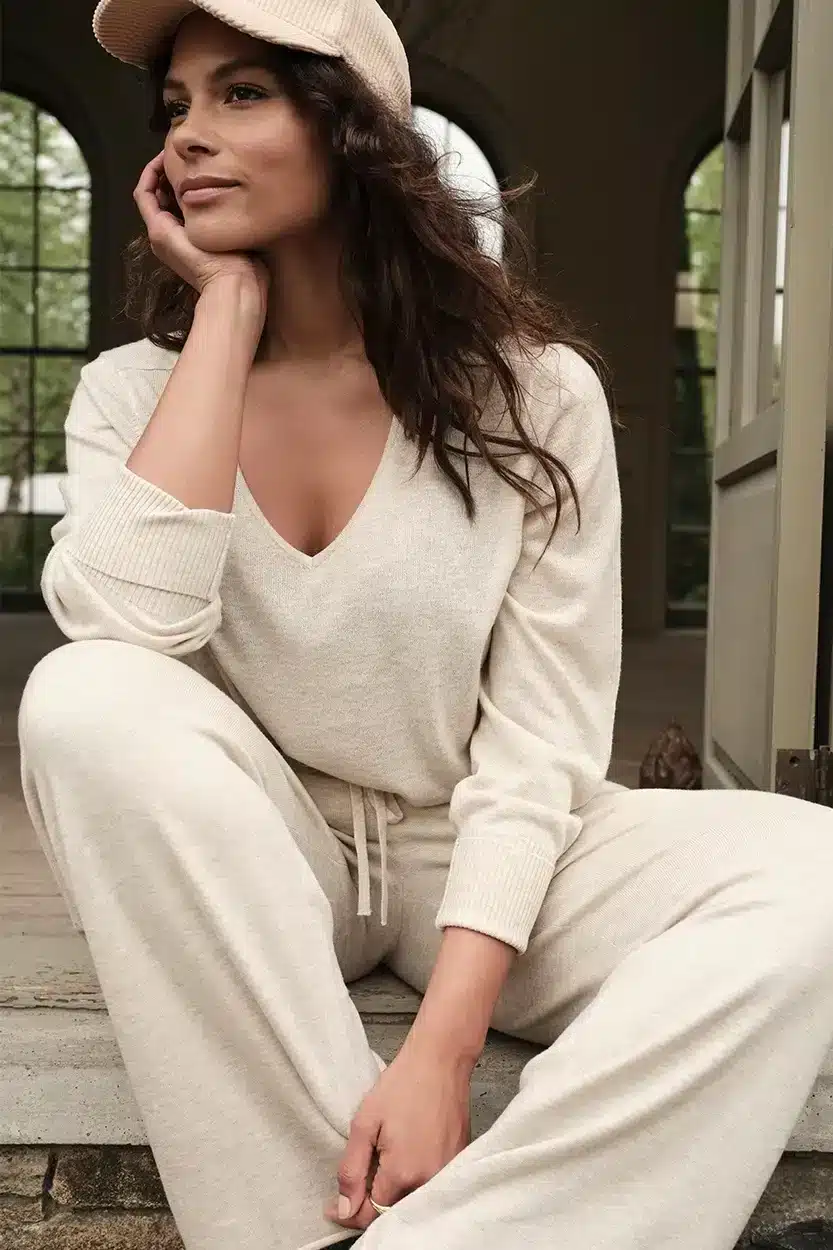 7. ETCYY Lounge Set (Amazon): This loungewear set is perfect for anything you want to do. Read a book on the couch? Sure! Go for a jog? Yep! Run to the grocery store? You bet!

8. Cozy Waffle 3-Piece Set (Venus): Effortlessly chic, this set is perfect for staying in AND going out!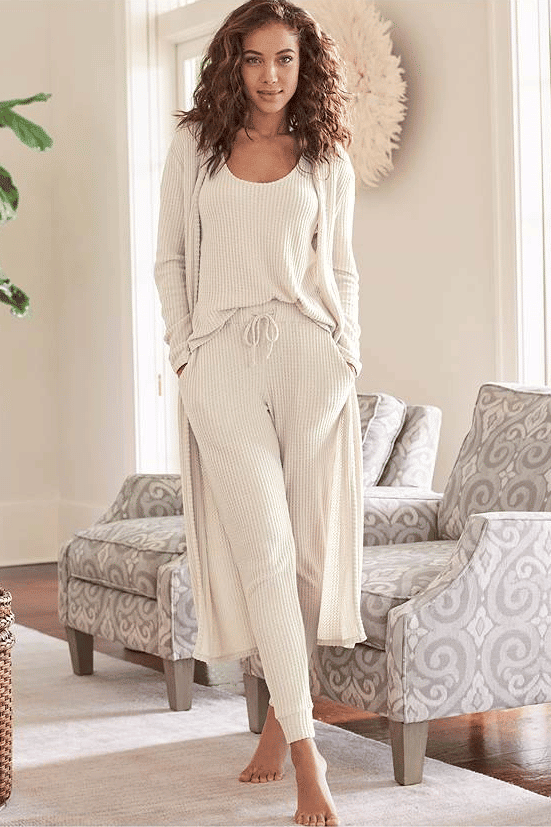 9. Fixmatti Lantern Sleeve Jogger Set (Amazon): Don't you just love the lantern sleeves? Cozy and cute!

10. Waffle Henley Jogger Set (Victoria's Secret): You won't want to stay in this loungewear set all day … you'll want to stay in it all week!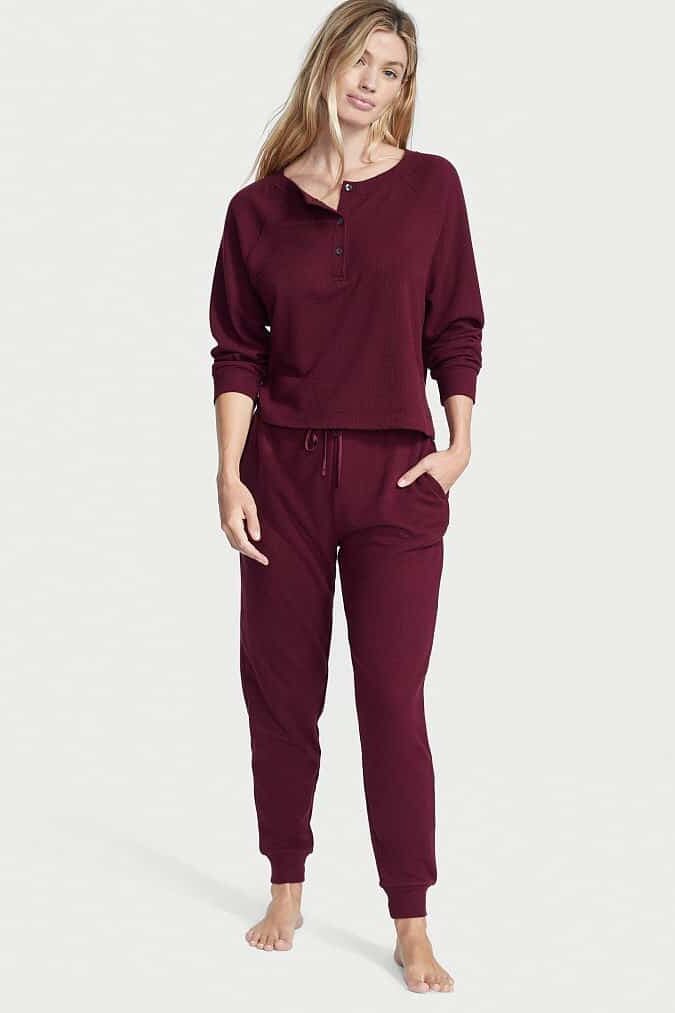 11. Anrabess Women's Batwing Ribbed Knit Set (Amazon): These are some of our favorite lounge sets for women, and we think this would be the perfect outfit to wear for a cozy at-home date!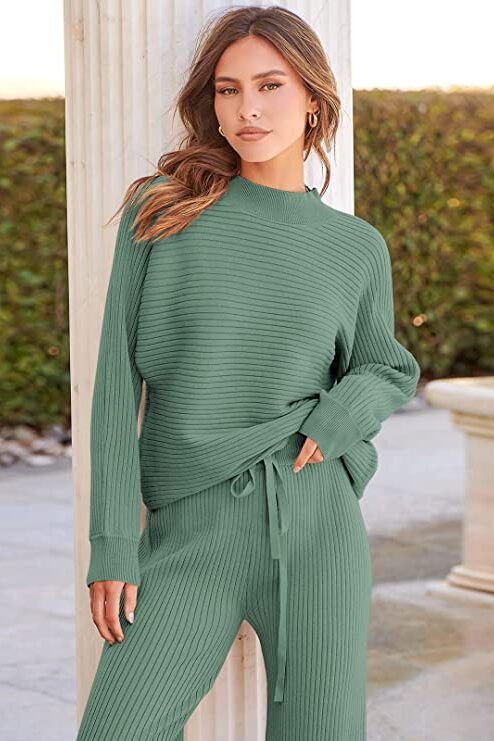 Lightweight Lounge Sets for Women
12. T1FE 1SFE Women's Ruffle Shorts Set (Amazon): With a flattering top and adorable ruffle shorts, we think this lounge set would look so good on you!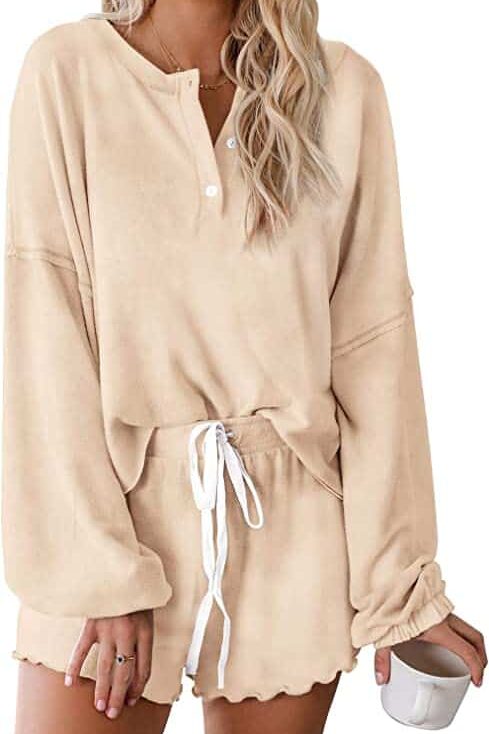 13. The Sunday Lounge Short Set (Soma): Enjoy a day of rest with this soft and easygoing outfit.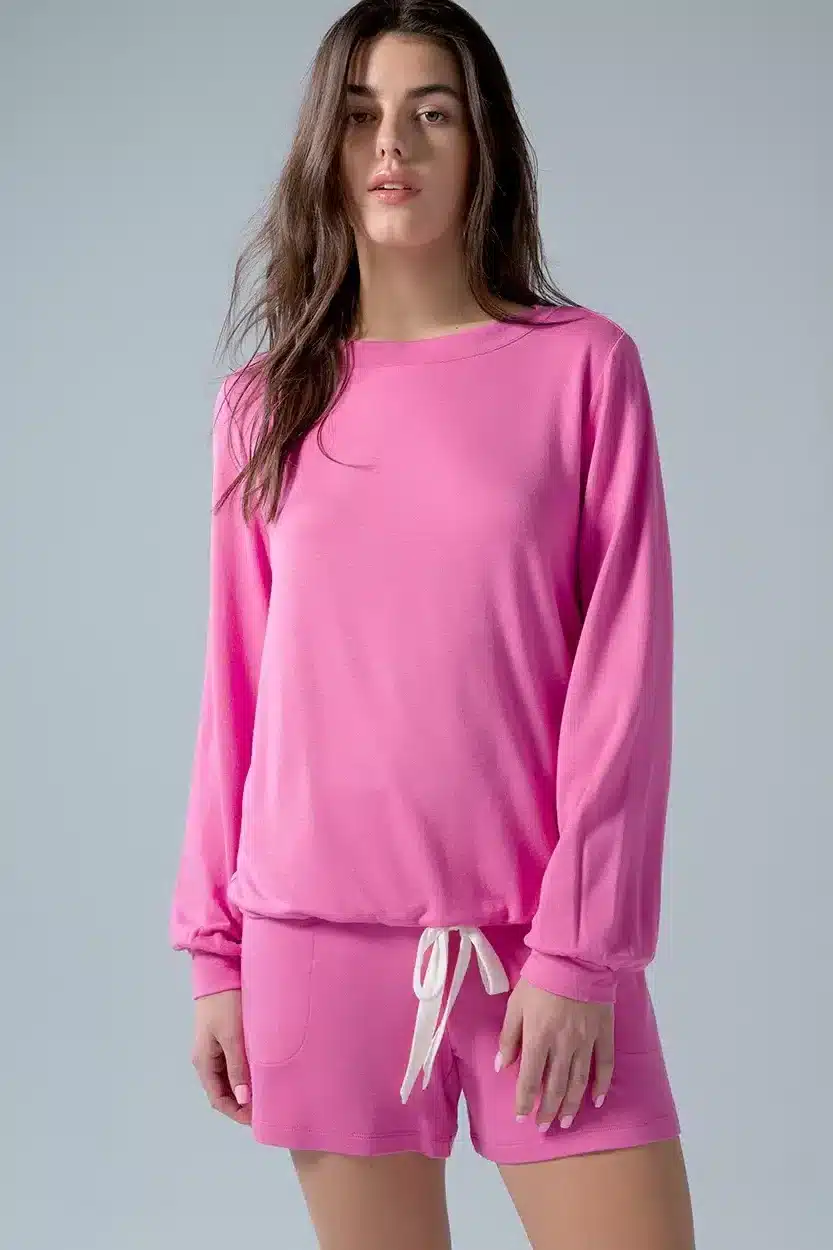 14. Nighttime Bliss Sleep V Neck Romper (Athleta): Loungewear doesn't have to be two pieces! This romper is an excellent option for a lazy day of lounging.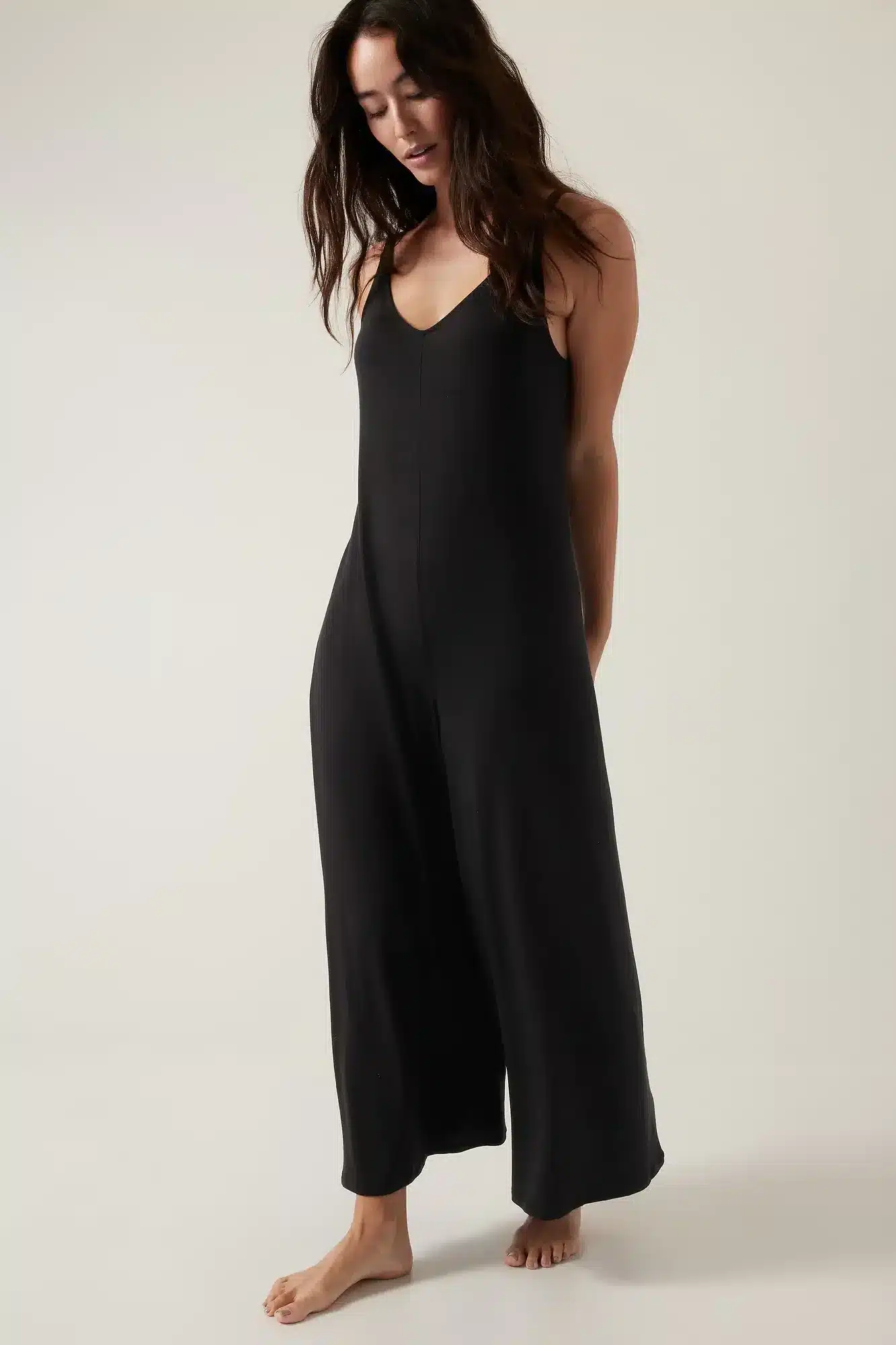 15. WIHOLL Button-Down Shorts Set (Amazon): Lightweight and breathable, this shorts set is ideal for warmer weather!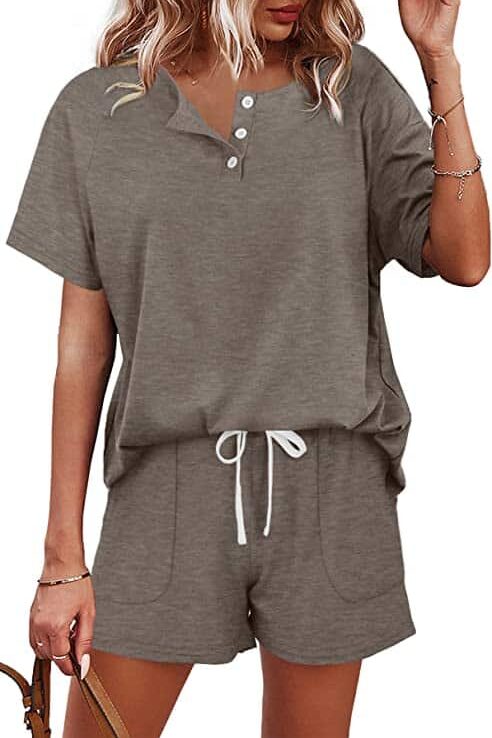 16. Sleeveless Sunday Sleep Jumpsuit (Old Navy): If you are looking for darling lounge sets for women, you can't go wrong with this floral jumpsuit!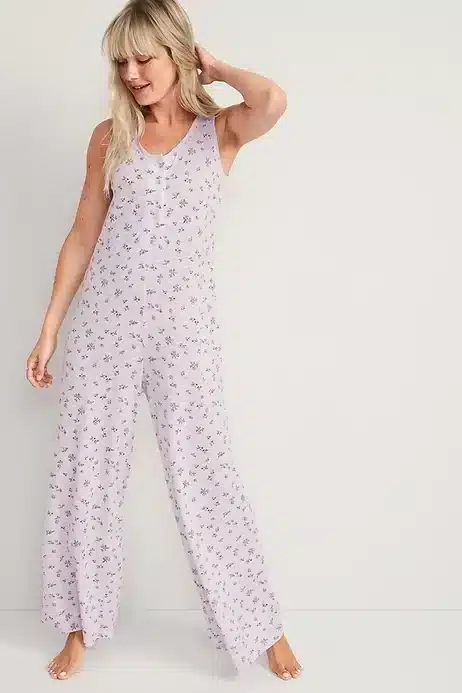 17. Sunday Sleep Shorts Set (Old Navy): Cool and lightweight lounge sets don't get better or cuter than this! Great for warmer days and nights!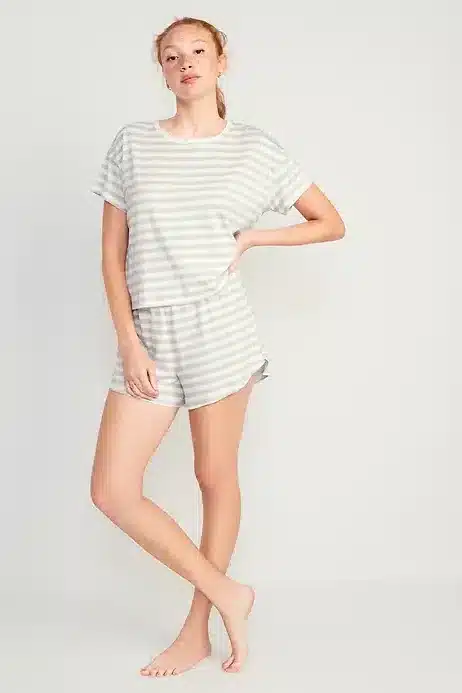 Comfy Lounge Pants
18. Stars Above Wide-Leg Lounge Pants (Target): Lounging around has never been easier with these breezy lounge pants!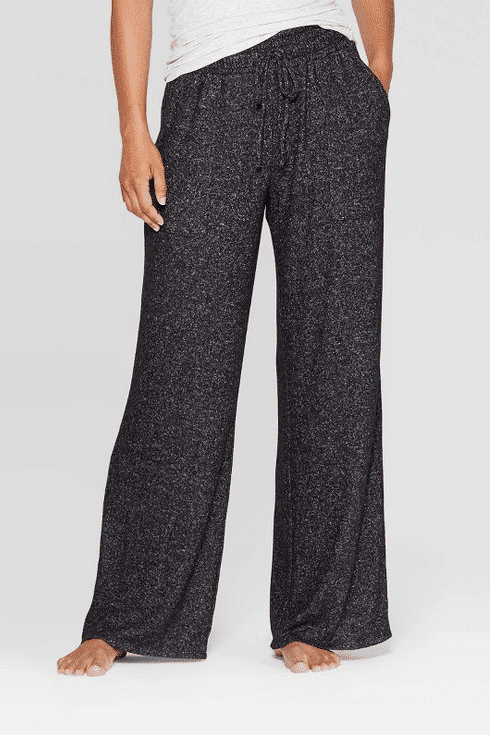 19. Studio Wide-Leg Pant (Athleta): The relaxed fit of these lounge pants are flattering on a variety of body types.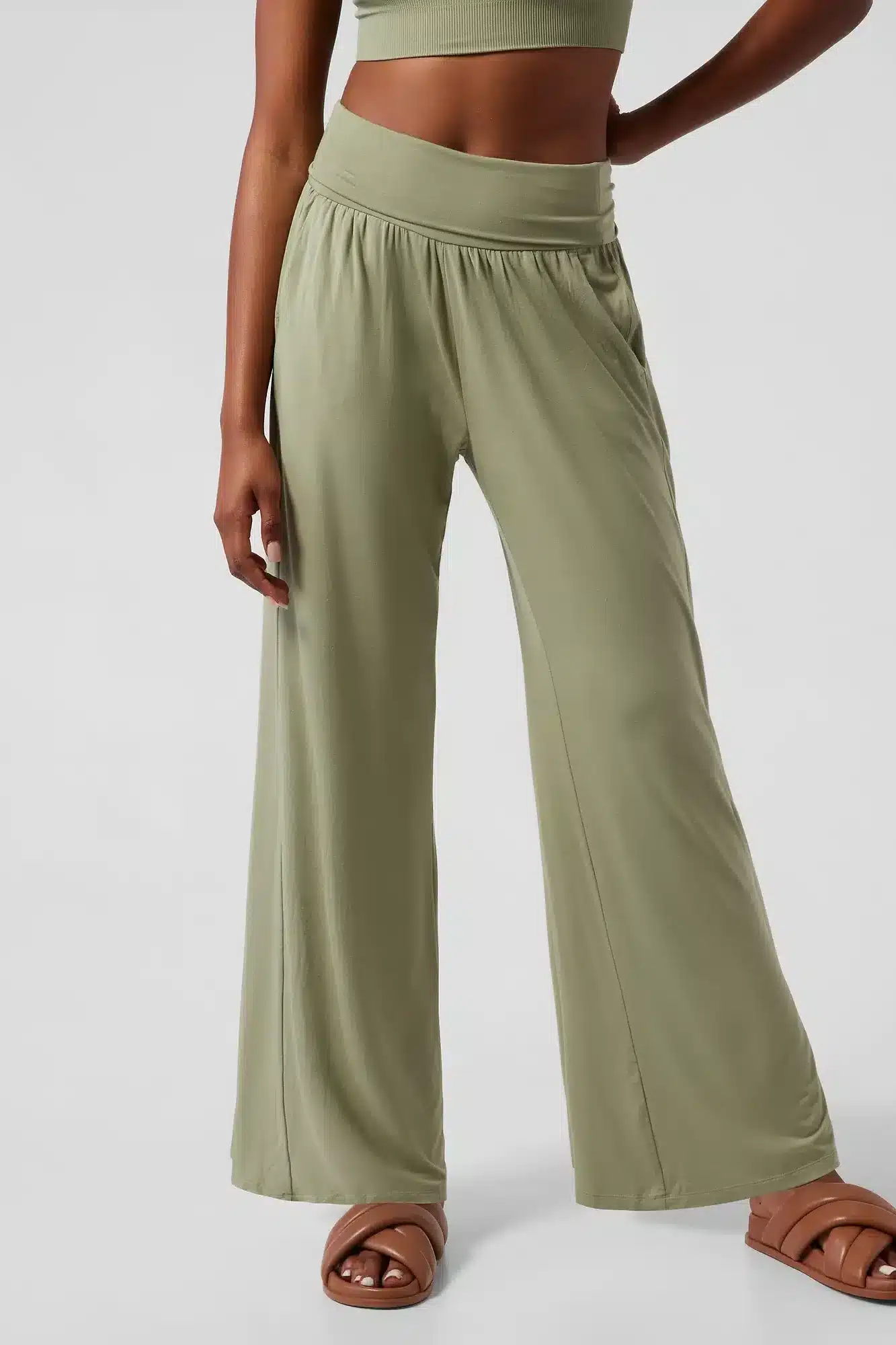 20. Extra High-Waisted Vintage Sweatpants (Old Navy): We love the fit and color options of these super-soft sweatpants. Take a look at their site for all of the vintage colors!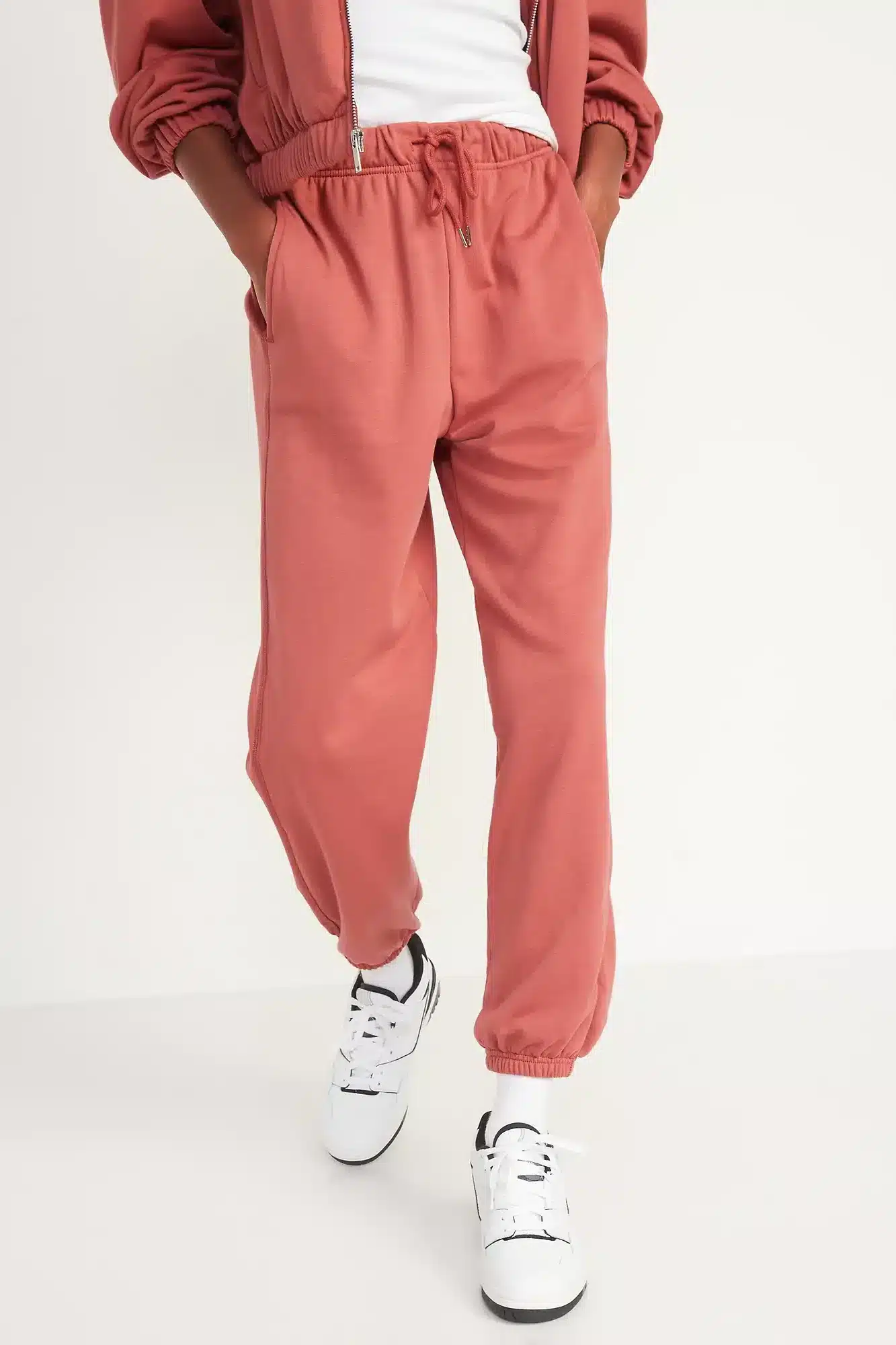 21. Groove Super-High-Rise Flared Pant (Lululemon): These flared pants are so buttery-soft and definitely a Lululemon classic!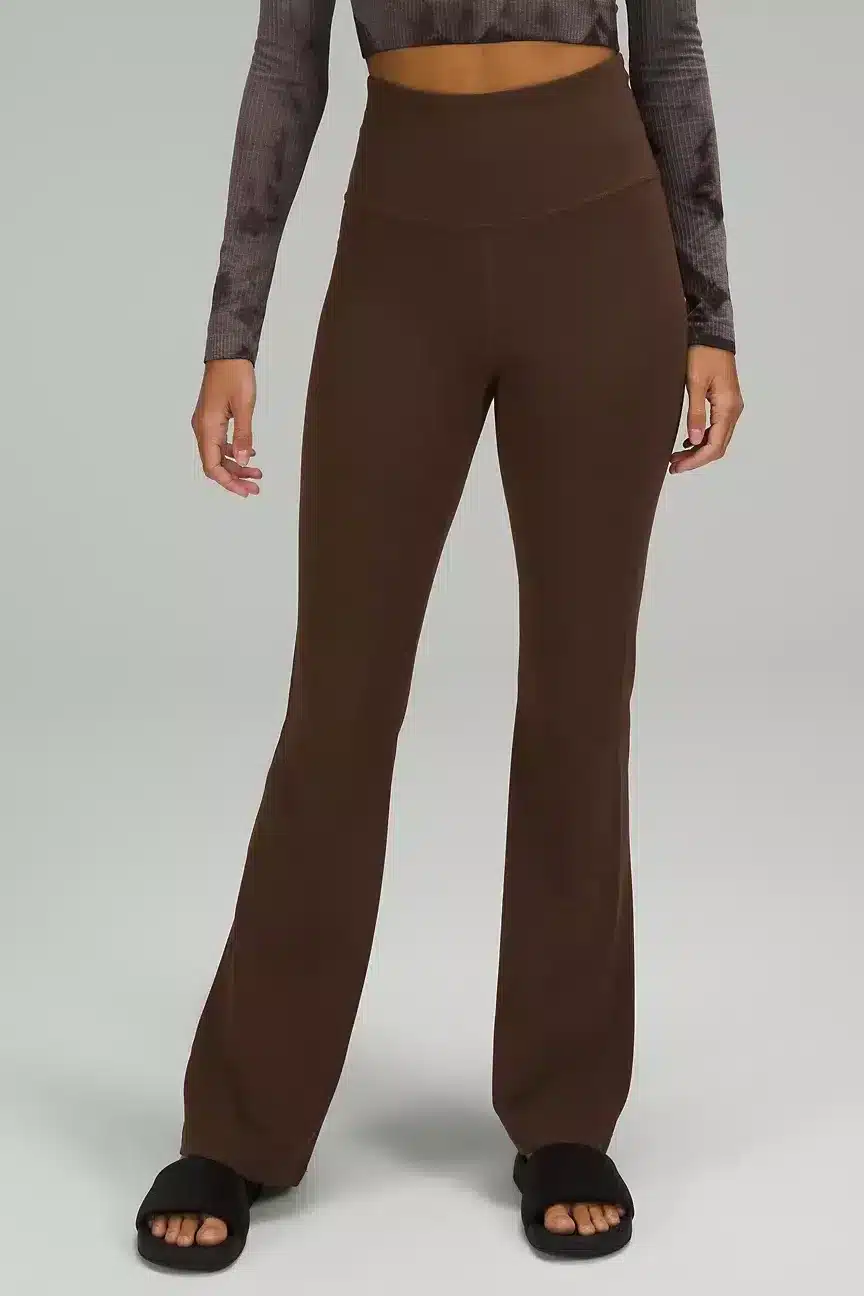 22. Extra High-Waisted Wide-Leg Yoga Pants (Old Navy): Yoga is the perfect way to relax your mind and body, so you probably need these pants! Oh, and you definitely need this Yoga Date, too!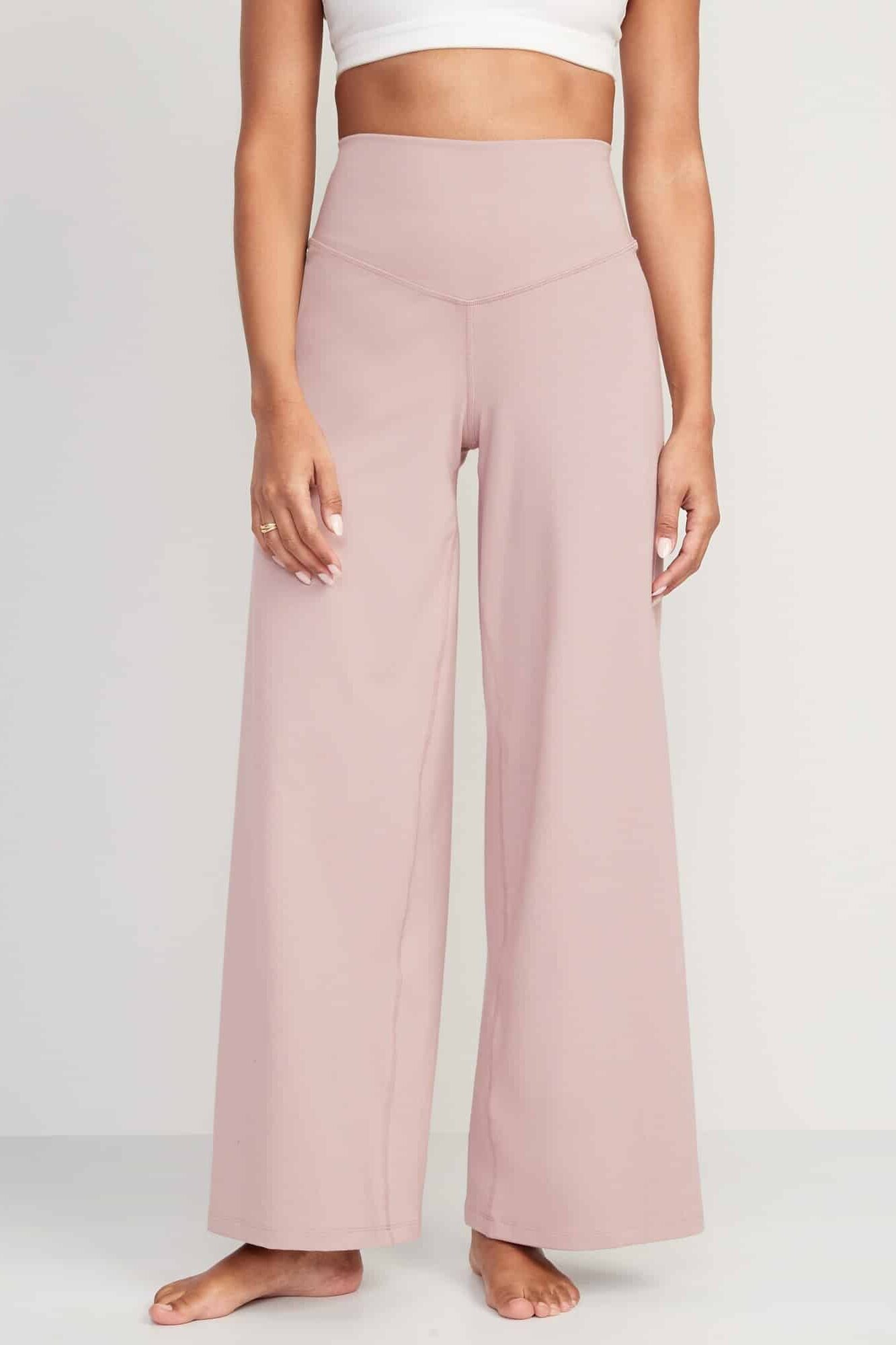 23. Women's Stretch Ripstop Pull-On Joggers (L.L. Bean): Take your joggers game to the next level with these pull-on pants.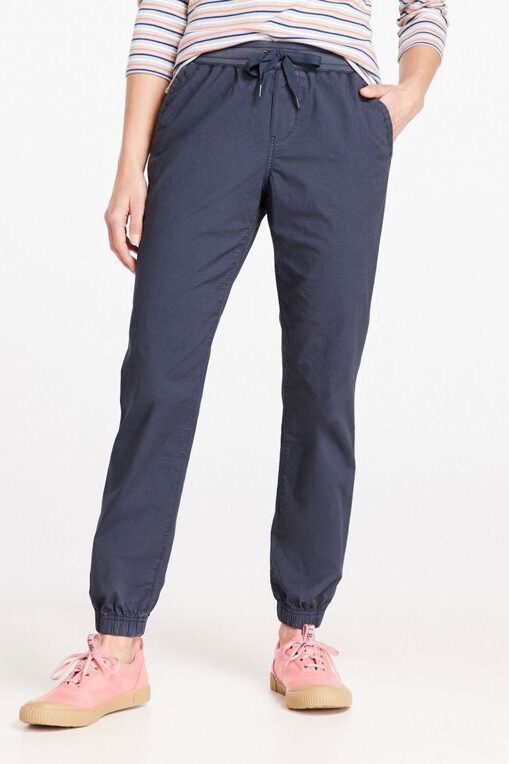 24. DIBAOLONG Loose Harem Joggers (Amazon): Made to fit you in all the right ways, these loose harem joggers will help you relax and lounge the day away.

Lounge Sets for Men
25. Men's Waffle Lounge Set (Parachute): Men need loungewear sets too! This set is ideal for working from home or just hanging around the house!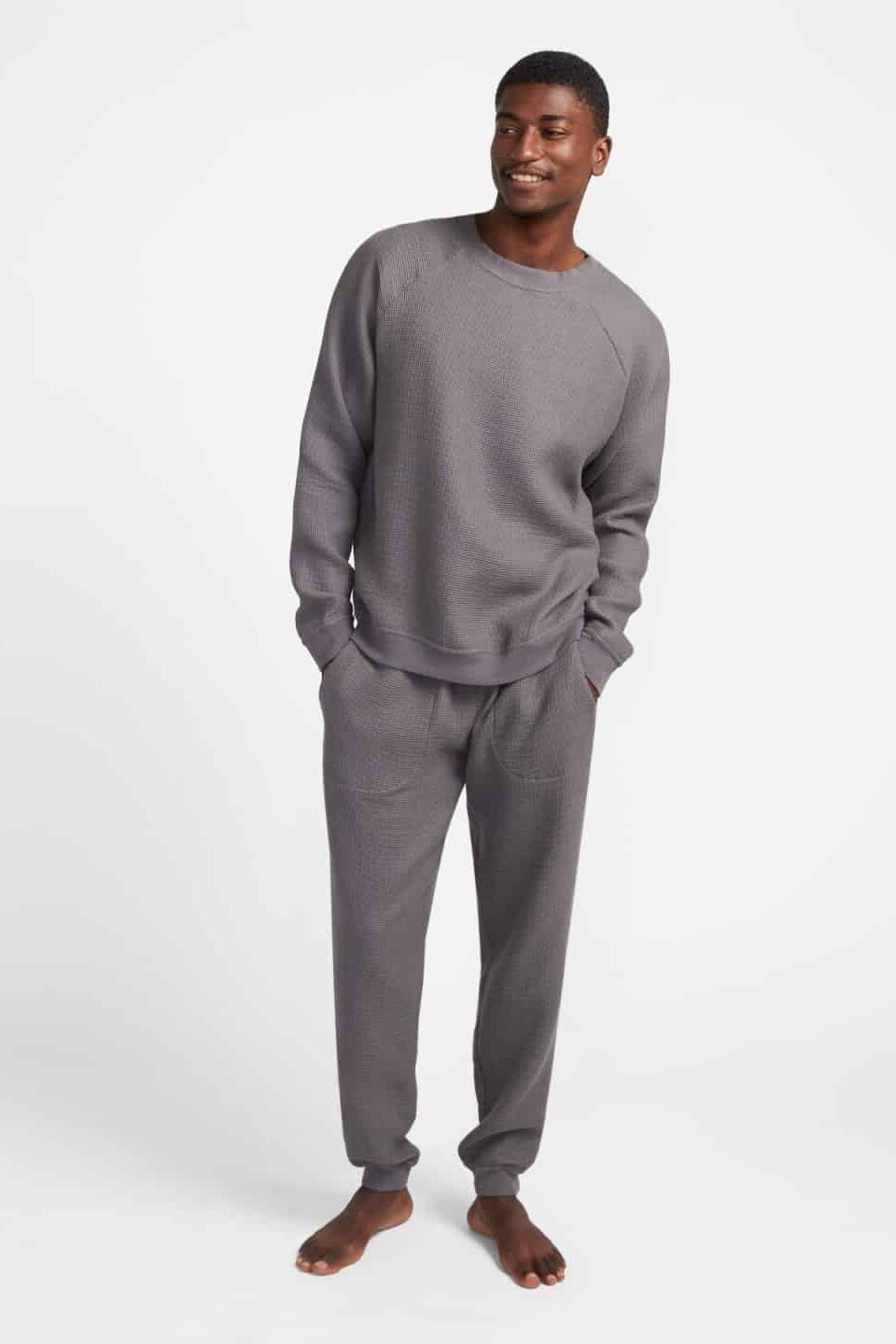 26. Vintage Soft Joggers (Gap): Softer than soft, this lounge set would look great for any man on-the-go!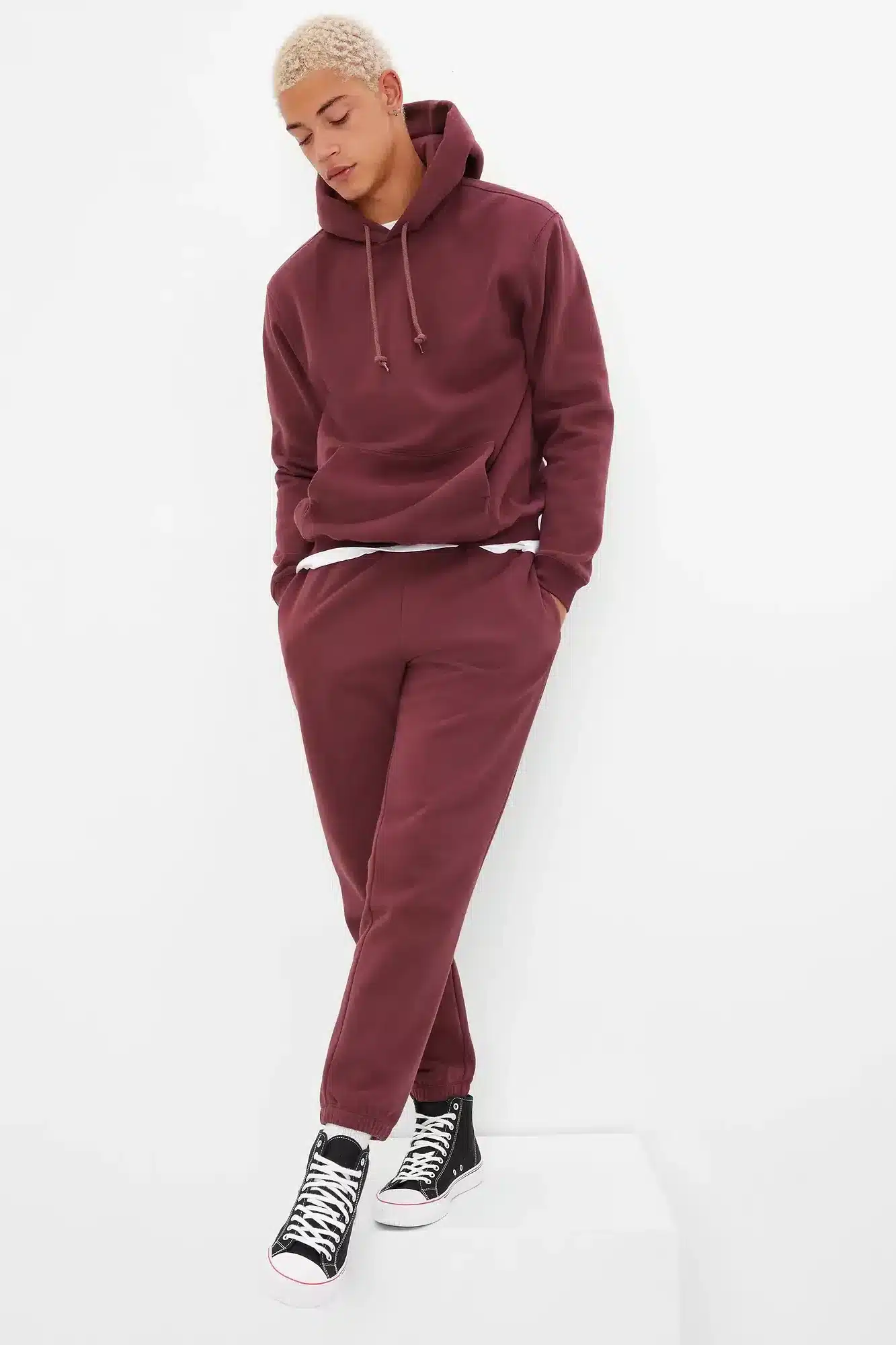 27. ABC Jogger Warpstreme (Lululemon): These joggers repel wrinkles and hold their shape, making them a great option for wearing while running errands.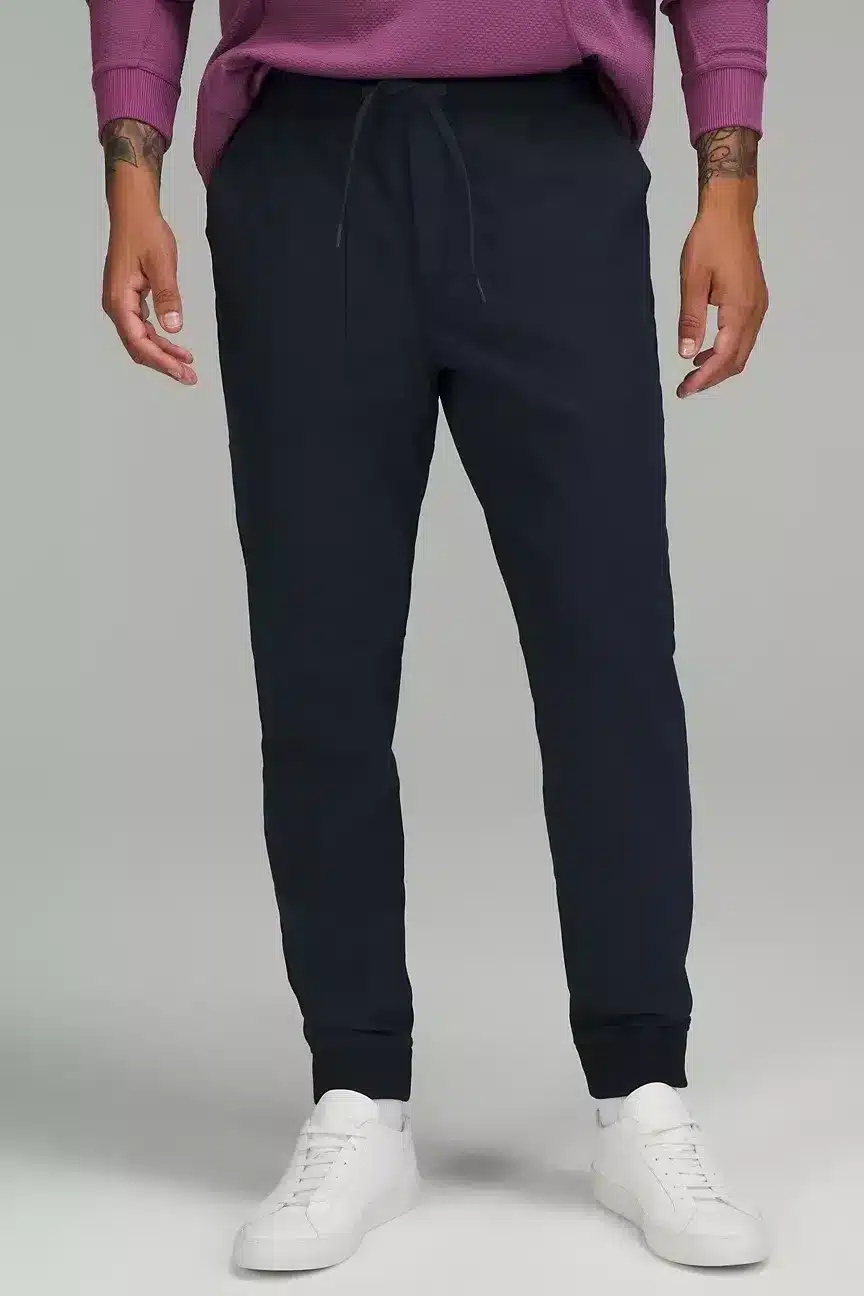 28. Nautica Men's Waffle Set (Amazon): We just love the classic look of this loungewear set for men!

29. Men's Eddie Bauer 2-Piece Set (Kohls): After a long day, what could be more inviting than this comfy lounge set?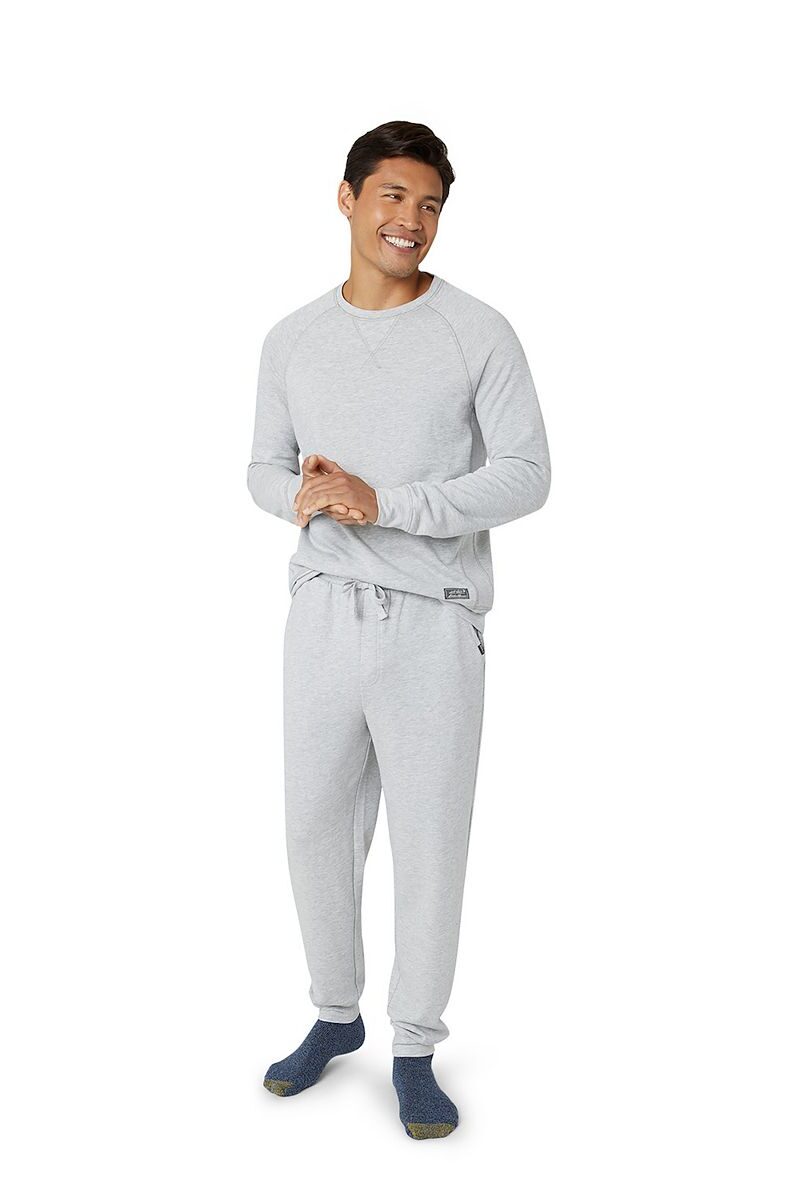 30. Wrangler Men's Loungewear Set (Amazon): This casual lounge set for men is perfect for just kicking back and relaxing in style!

Now that you have found the perfect lounge sets for you and your spouse, why not cuddle up to one another while you're relaxing? Try this cute cuddling kit for some extra snuggly fun!
Happy lounging!
#Comfy #Loungewear #Sets