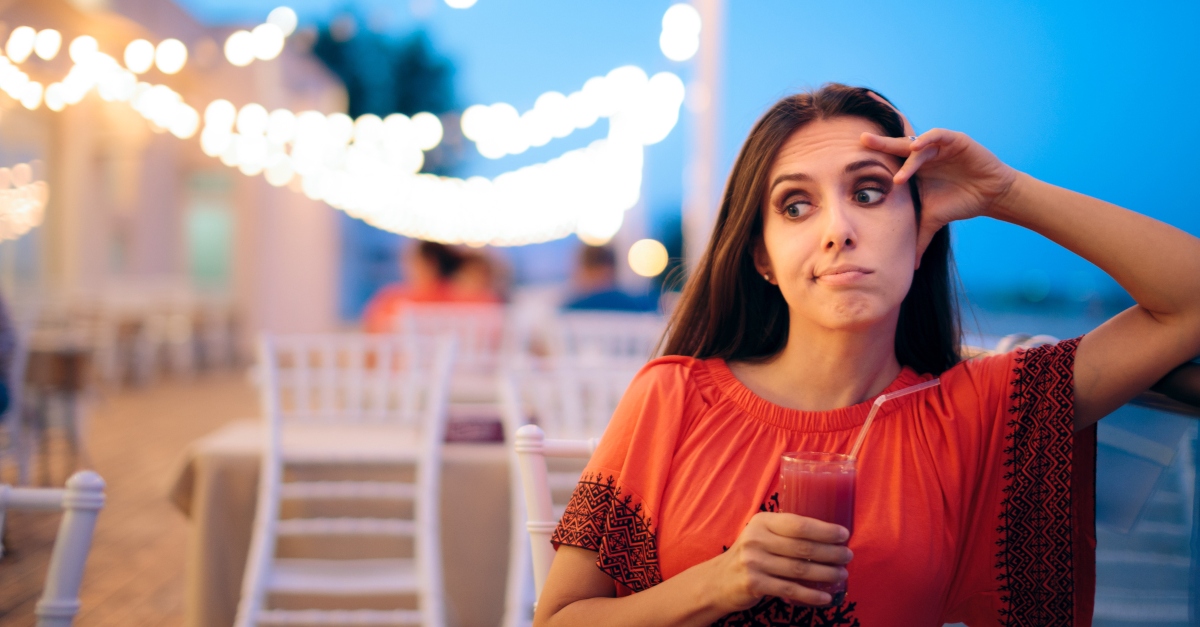 Making friends as an introvert can be extremely difficult at times. As an introvert, I understand how hard it can be to put myself out there in front of new people. It can be easier when you are younger and attend the same school as tons of other kids; however, it can become difficult the older you get and the more isolated your routine becomes. 
If you are having trouble making friends, you are in the right place. Here are five ways for us as introverts to make friends:
1. 
Find Common Interests 
One way for introverts to make friends is to find common interests with others. A friendship cannot be bonded between two people unless they have common interests. As introverts, we often have a hard time carrying on conversations; therefore, it is much easier to talk with others if we can talk about something we are interested in. Introverts normally don't enjoy small talk, which is why it is important for introverts to be able to connect with others on a deeper level. 
If you want to make new friends, try to talk with others as you feel comfortable and try to discover their interests. If you both have shared interests, it will be much easier to build a friendship. By having shared interests, you will have many things to talk about, and you will never run out of content to share with one another. Since introverts try to avoid being awkward, it can help if the conversation is centered on something the introvert feels knowledgeable and/or comfortable with. 
2. 
Adopt A Pet and Have Them Introduce You to New People
A second way for the introvert to make friends is to adopt a pet and have them introduce them to new people. As a disclaimer, not all pets will help you make friends, such as fish or cats. However, if you adopt a dog, it will likely help you make friends because many people will be more open to waving hello to a dog than striking up a conversation with a stranger. As a fellow introvert, I know it can cause great comfort to have the barrier of a dog when communicating with others.
Since you have a dog, it can make it easier to leave the conversation when you need to, as you can simply say, "I need to get my dog home." This will make it easier to leave without being rude when you are feeling overwhelmed. It also helps in the sense that you will feel more comfortable talking to others because your dog will be there, and your dog can be a gateway to open conversation with others. A dog can help you remain calm and become grounded if you find yourself drifting off mid-conversation with others.
While my family dog passed away many years ago, I have noticed it is easier to talk with others if they are walking a dog. I never directly start a conversation with others since I'm an introvert and tend to be shy; however, if others start a conversation and they are walking a dog, it makes me more comfortable to talk with them. Through other people owning dogs and being kind enough to make conversation, I have made many friends that I wouldn't have made on my own. Maybe you will find this helpful as you seek out new friendships. 
3. Join a Book Club  
A third way to make friends as an introvert is to join a book club. I personally love books and have found it easy to connect to the characters in the stories. Maybe you also enjoy reading and enjoying connecting with characters. In a way, it can almost seem as though the characters in the stories become your friends. You can use this in a positive way by talking about the characters you have read about and relate to within the community of a book club. It can be hard to start a new group, such as a book club, yet you might be able to find some new friendships by joining a pre-existing club.
There are many book clubs you can join, whether online or in person. If you choose an online book club, it might be harder to maintain a good connection sometimes; however, it might be the perfect friendship for you. If you decide to go in person, try not to allow yourself to be swallowed in anxious thoughts. Pray for God to help you in this area, and He will. By going in person, you will be able to have a better feel of the room and be able to read others better.
Choose to sit beside or talk with someone who looks friendly. Since you will all be reading the same book in the book club, you will be able to discuss deep topics of the book and hear each other's views and opinions surrounding the book. In addition, book clubs tend to offer guided questions/conversations, so the pressure isn't on you to start and carry on conversations. This will be a great place to hear others' viewpoints and see how you relate to their opinions. Through book club, you can form new friendships and connect with others on a creative level.  
4. Volunteer 
A fourth way for introverts to make friends is by volunteering. Volunteering is a great way to meet new people and build friendships. I personally have volunteered many times over the course of my life, and each time, I made friends. While it can be scary to talk with people, volunteering helps diminish the scariness because multiple people are working toward the same goal. Understanding each other's passions is its own form of silent but powerful communication. 
Consider volunteering at the library and making friends with the other workers or other volunteers. You could discuss topics such as books, films, or other things that are typically checked out from the library. Or you could check in with your local pregnancy crisis center, animal shelter, or kids' community center to see if they need a helping hand; this is an ideal way to find friends who love investing in the community–furry friends included.
Since volunteering is typically a more long-term commitment, it will give you plenty of time to build strong friendships. Even if you volunteer at a place you don't particularly enjoy, the other people there might make the experience better. Never underestimate how much volunteering can bring people together and help them form friendships.
5. Talk with Your Neighbors 
A fifth way for the introvert to make friends is to talk with her neighbors. Whether you live in a house or an apartment, talking with your neighbors can be a great way to make friends. My family and I are mostly introverts. However, we have found it easier to make friends with our neighbors since we see them on a regular basis. Making friends with neighbors is also unique because you will probably make friends with people of different ages and backgrounds, yet you have your culdesac community in common. 
One of our neighbors became my friend after we talked about birds and how we enjoyed bird-watching. I first started talking to this neighbor over a decade ago, and we still talk whenever we run into each other in the present day. In the same way, you too can make friends with those around you. Being an introvert can bring unique challenges to the table; however, it doesn't have to impair your ability to make friends. 
Many individuals believe introverts don't want to talk to people, yet this isn't always true. Introverts do want to talk with people—we just have to be comfortable talking with you first. In truth, introverts can make great friends and are often fantastic listeners. If you are an introvert, trust in the process and know that you can make lasting friendships, even if it might take some time. On the other hand, if you are an extrovert, try to be kind to introverts and seek out a friendship with them. Oftentimes, some of the best friendships are between an introvert and an extrovert. 
Photo Credit: ©GettyImages/nicoletaionescu
---
Vivian Bricker loves Jesus, studying the Word of God, and helping others in their walk with Christ. She has earned a Bachelor of Arts and Master's degree in Christian Ministry with a deep academic emphasis in theology. Her favorite things to do are spending time with her family and friends, reading, and spending time outside. When she is not writing, she is embarking on other adventures.

#Ways #Introvert #Friends