Gifts for Pregnant Women That They Will Love
So someone you love is rockin' a belly bump these days, and while she is working hard at creating a tiny human, you want to give her something special to show how much you love her. You're in luck because we've rounded up 50 of the best gifts for pregnant women! Keep reading for gift ideas to make the next nine months comfy for both mama and baby.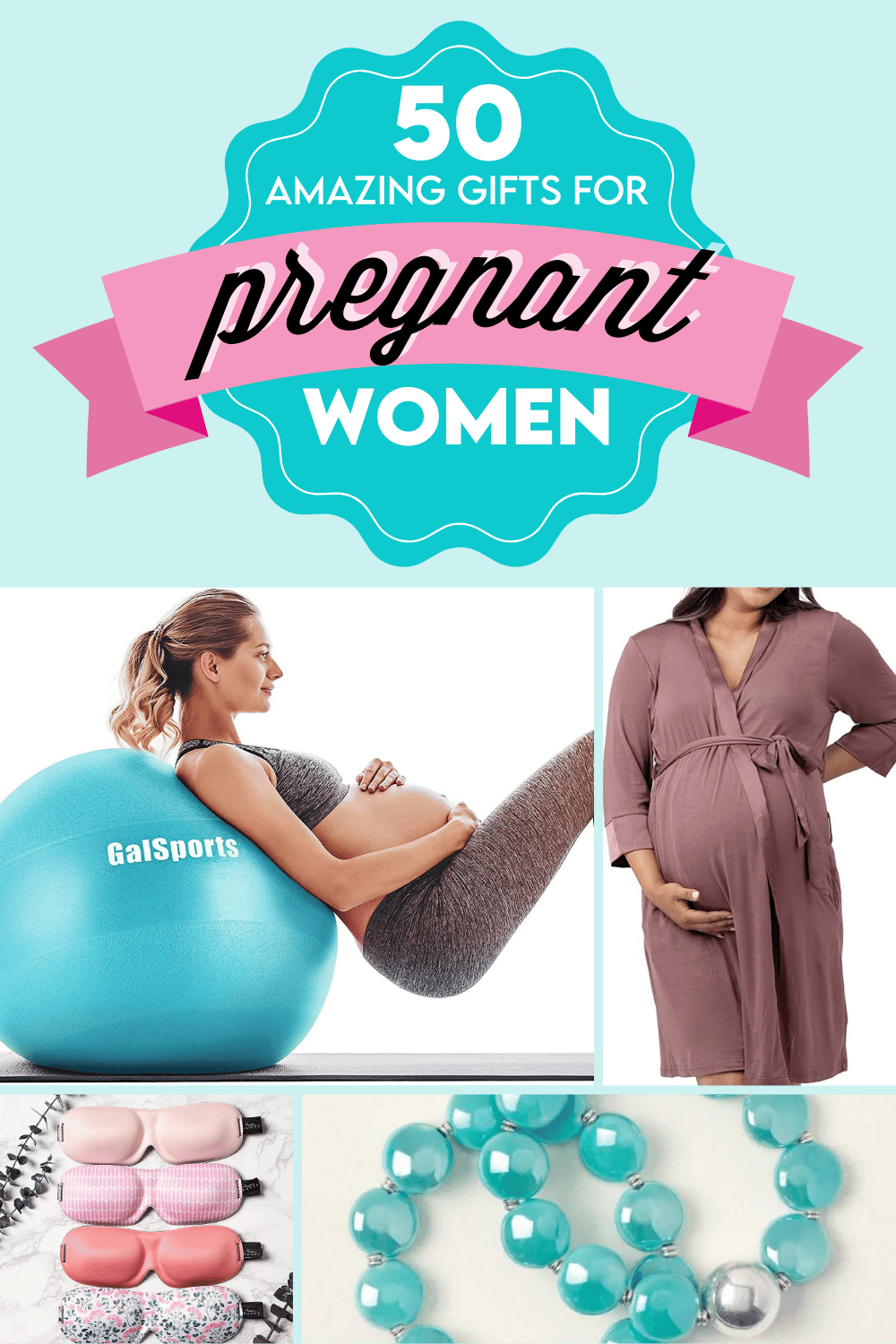 Disclaimer: This post contains affiliate links. To learn more about 'em, click here.
To help you find something amazing for the mama-to-be in your life, we've broken our list down into several different categories, including clothing, self-care, sleep, morning sickness, postpartum, and other unique and helpful gifts. Take a look below!
Table of Contents
Gifts for Pregnant Women: Clothing
1. Soft Knit Jogger Maternity Lounge Set (PinkBlush): When looking for a gift for a pregnant friend, a maternity lounge set is a perfect option, and this soft jogger set is both comfy and cute!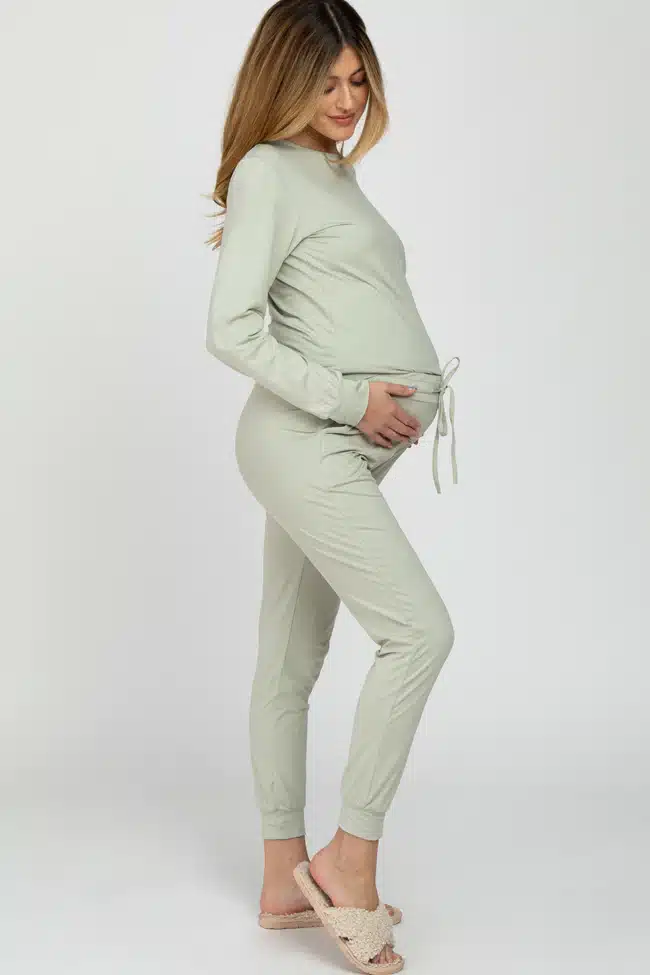 2. Foucome Women's Maternity Lounge Pants (Amazon): Comfortable pants are a must-have! Trust us, she'll live in these pants.

3. Kindred Bravely Emmaline Maternity & Nursing Robe (Amazon): This gorgeous robe has two belt positions, so it can be used through all stages of pregnancy and postpartum.

4. Arizona Essentials EVA Slip-on Sandals (Birkenstock): One of the best gifts for pregnant women, slip-on sandals are ideal for swollen feet. Plus, she doesn't have to bend over to put them on!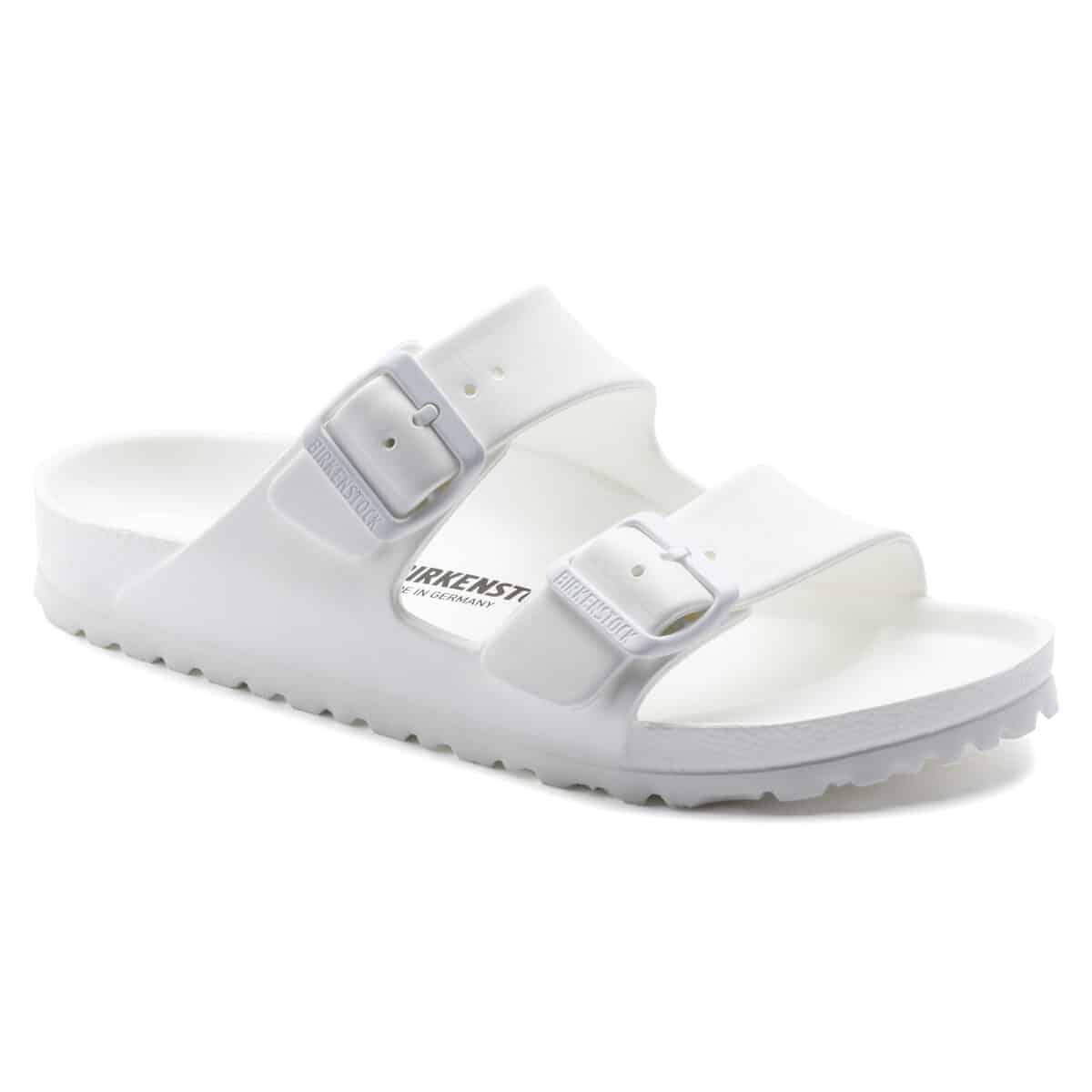 5. Suekaphin Nursing Bras (Amazon): Comfortable and breathable, these nursing bras give just the right amount of support, and they're great to sleep in, too!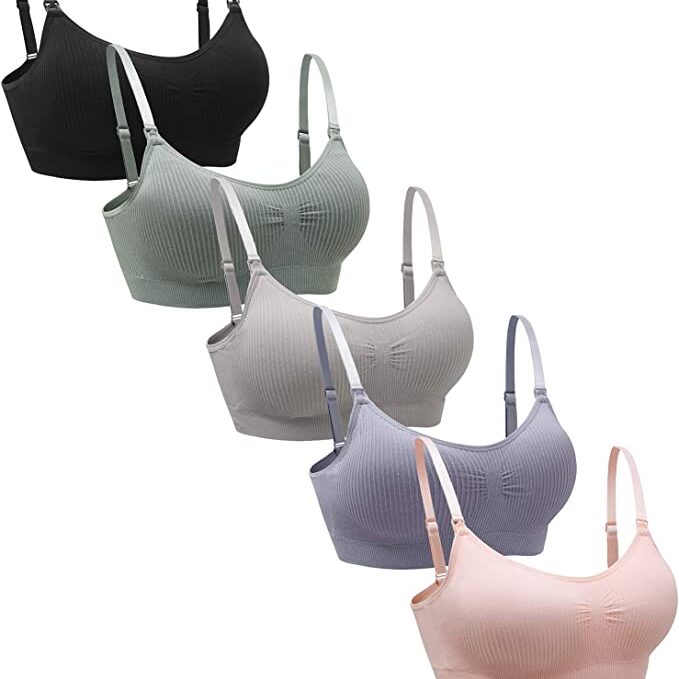 6. Maternity Belly Support Tank Top (Blanqi): Give your pregnant friend a belly lift with this belly support tank top.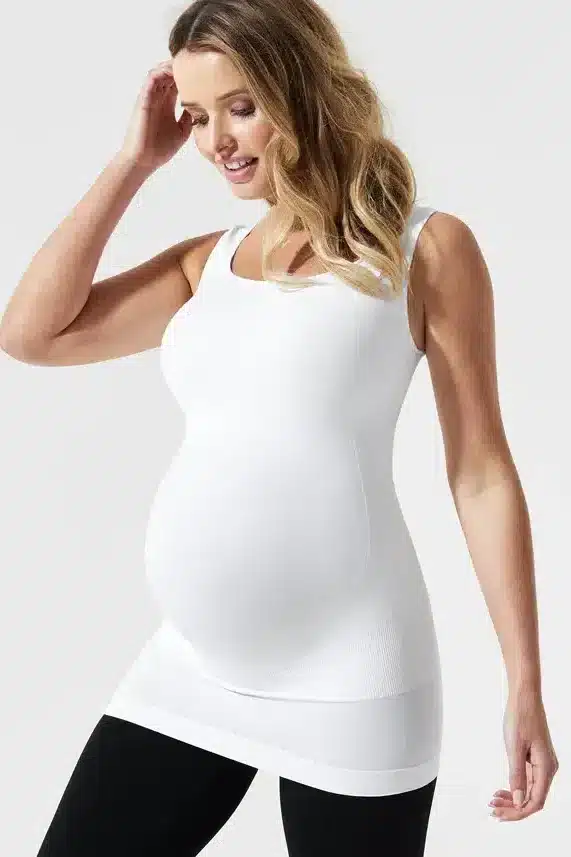 7. Belly Pregnancy Support Band (Belly Bandit): This is a support band that grows with mama's belly, making it perfect for her entire pregnancy!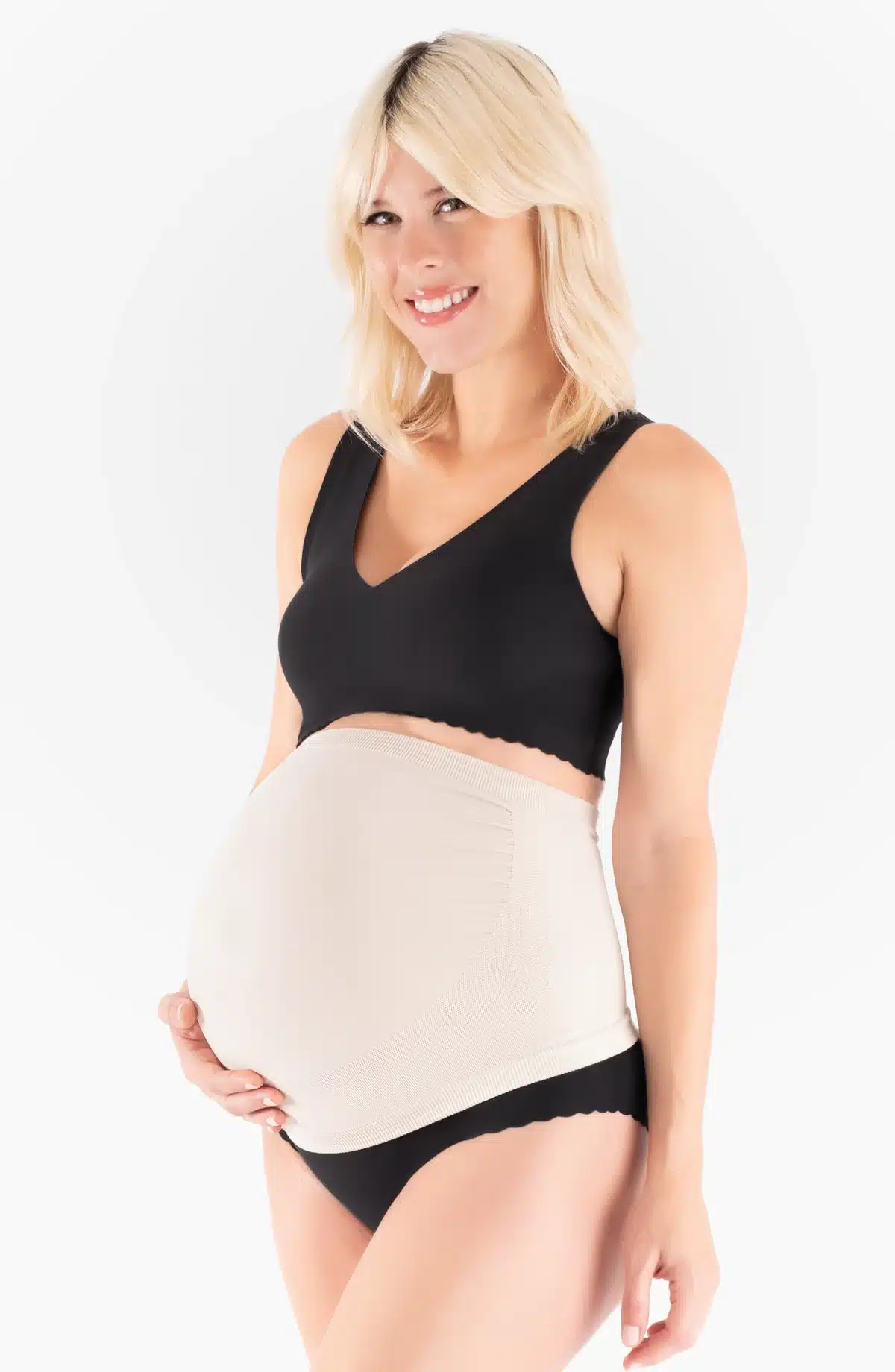 8. Zermatt Shearling Slipper (Birkenstock): Recommended by a podiatrist as the overall best slipper for pregnancy, these slippers would make excellent gifts for pregnant women.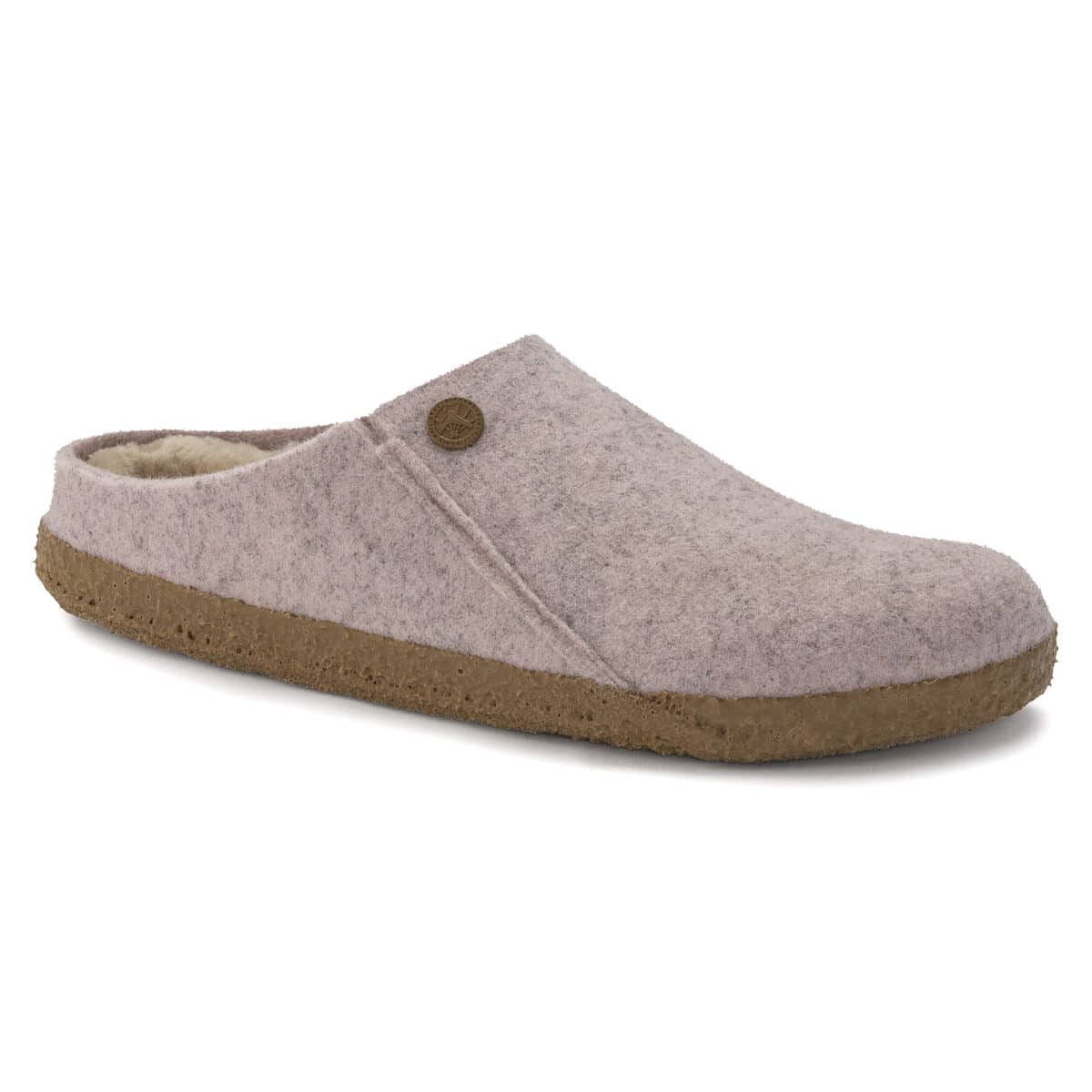 Gifts for Pregnant Women: Self-Care
9. Earth Mama Belly Butter (Amazon): Made with clean ingredients, this vegan belly butter will soothe itchy bellies and increase skin elasticity.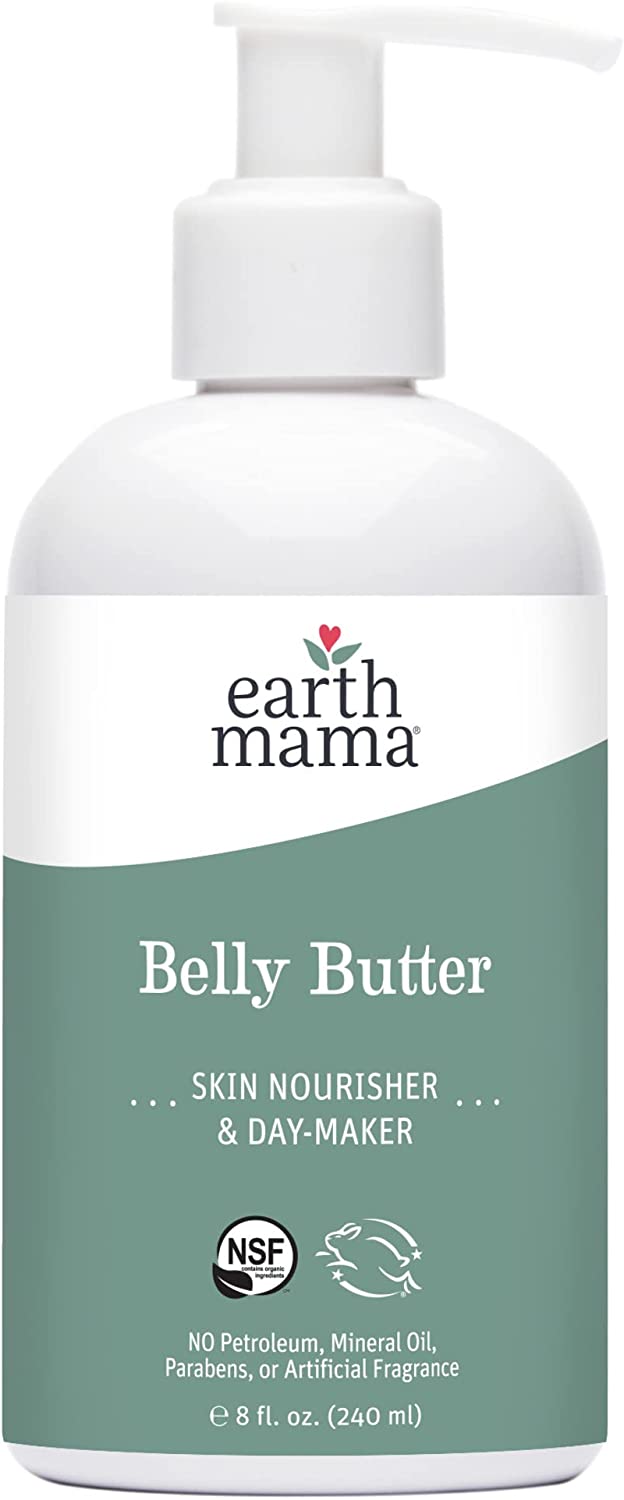 10. Spa Gift Card: Soothe all her aches and pains and treat mama to a relaxing prenatal massage by gifting her a spa gift card.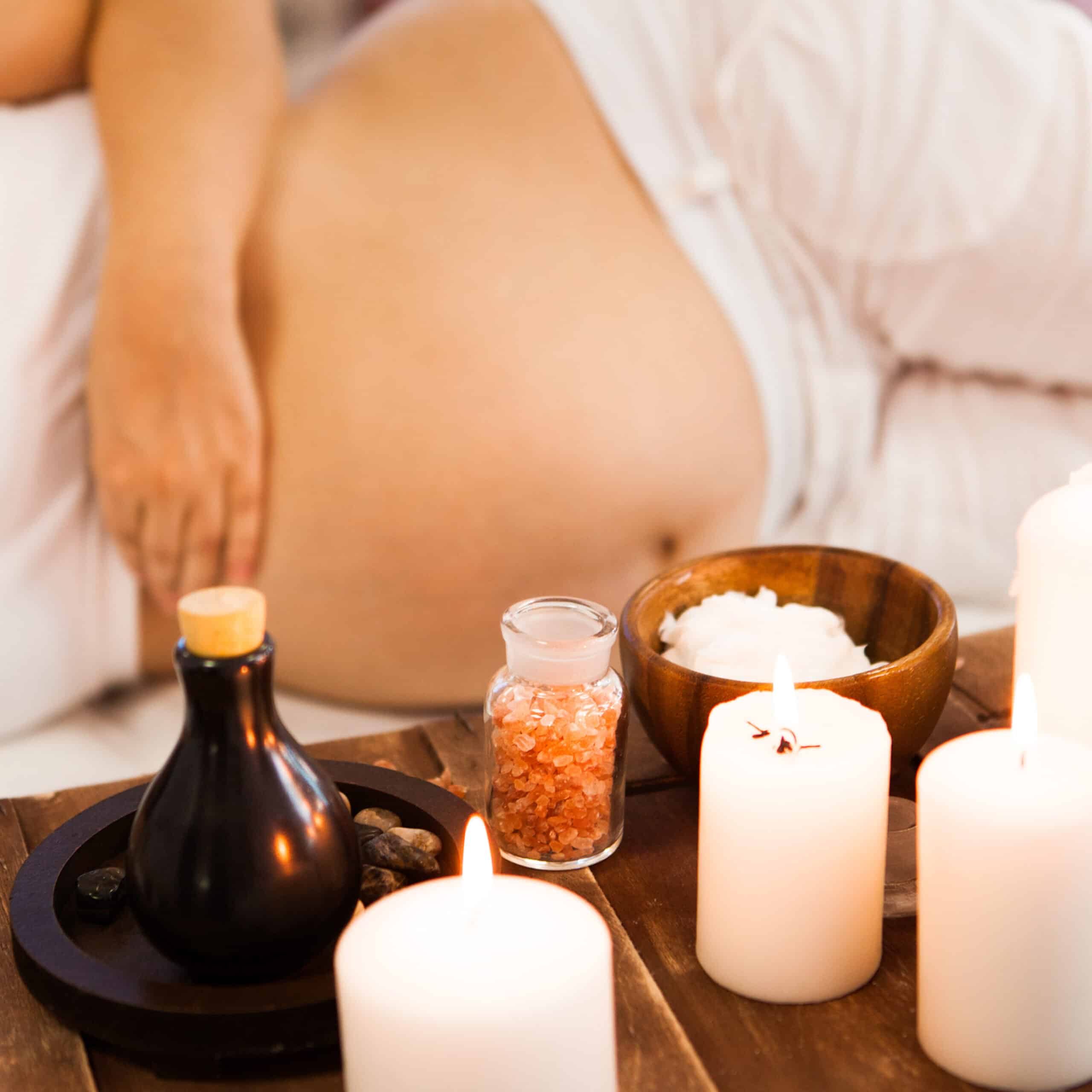 11. Foot Massager (Amazon): Give her barking dogs some relief with her very own portable foot massager!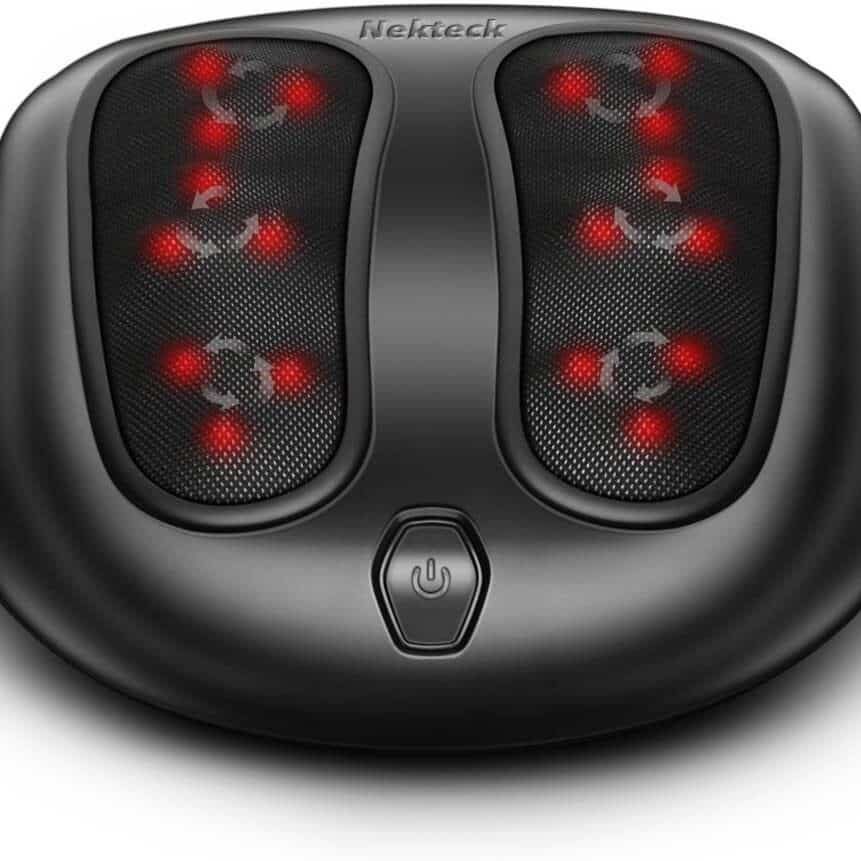 12. Neck and Shoulder Massager (Amazon): Speaking of portable massagers, help alleviate the tension in her neck and shoulders with this deep-kneading shiatsu massager.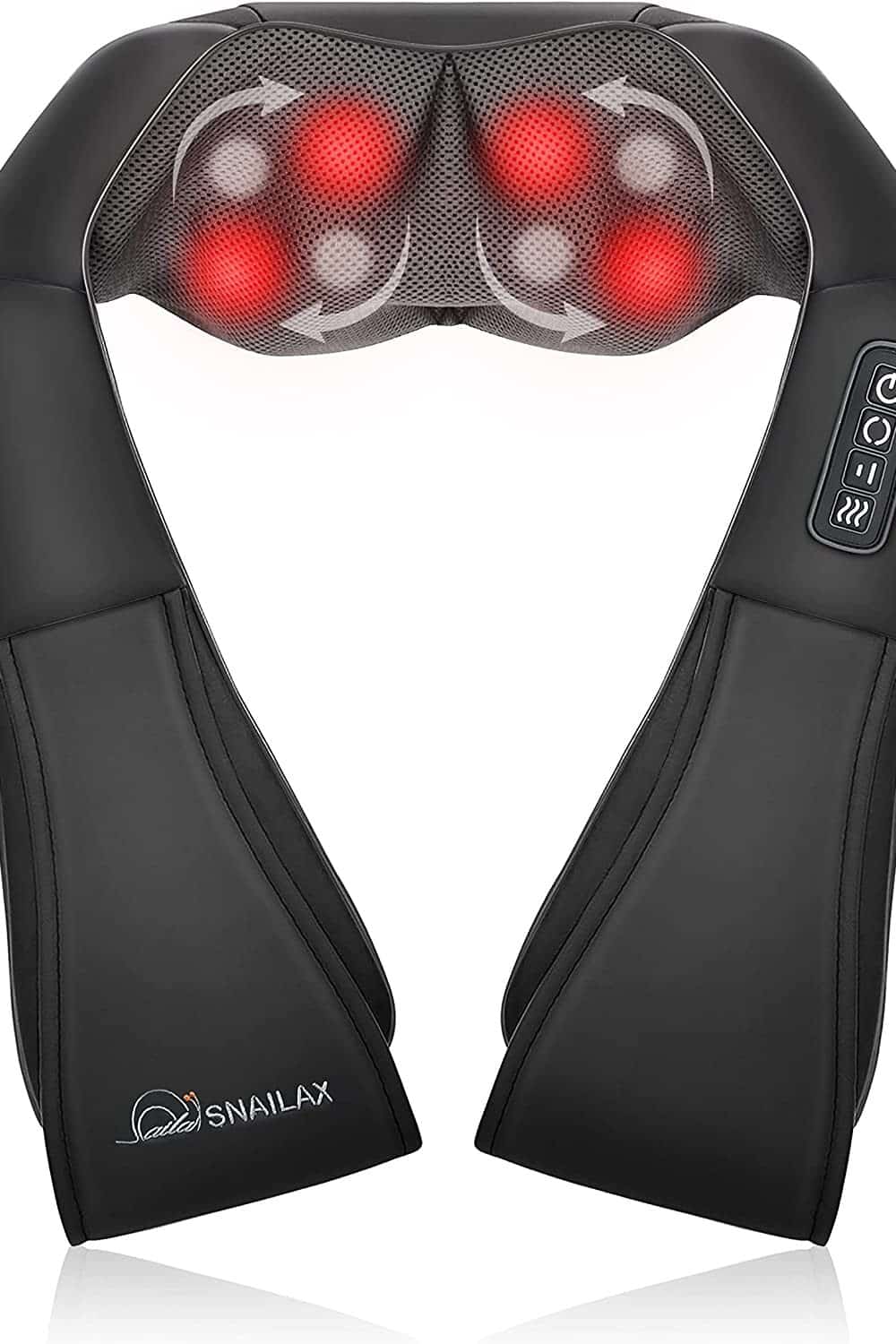 13. Pregnant Pampering Spa Set (Honest): Soaking salts, body oil, and nip balm—oh, my!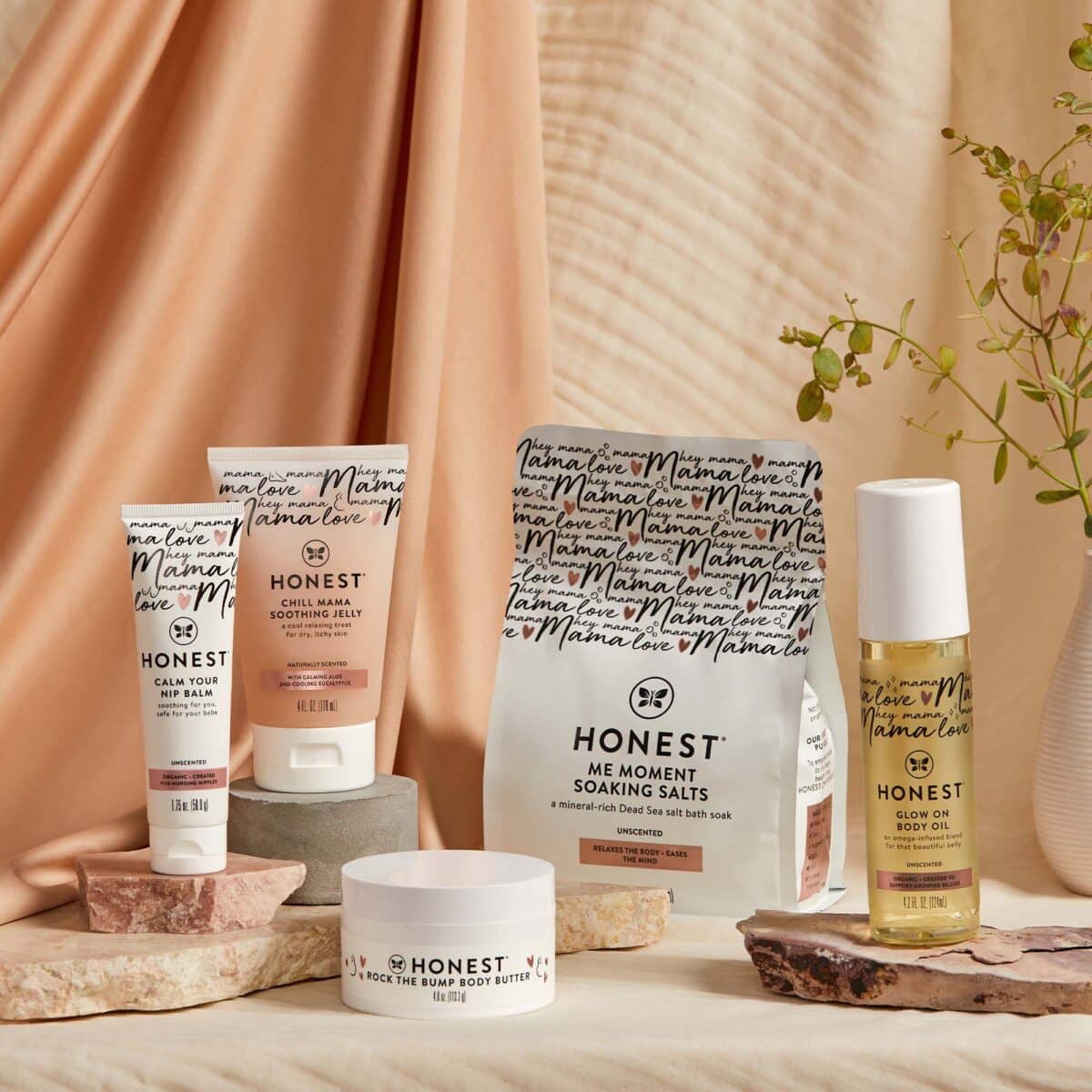 14. Earth Mama "Peaceful Mama" Tea (Amazon): This caffeine-free, citrus chamomile tea will turn a stressed mama into a peaceful mama in no time!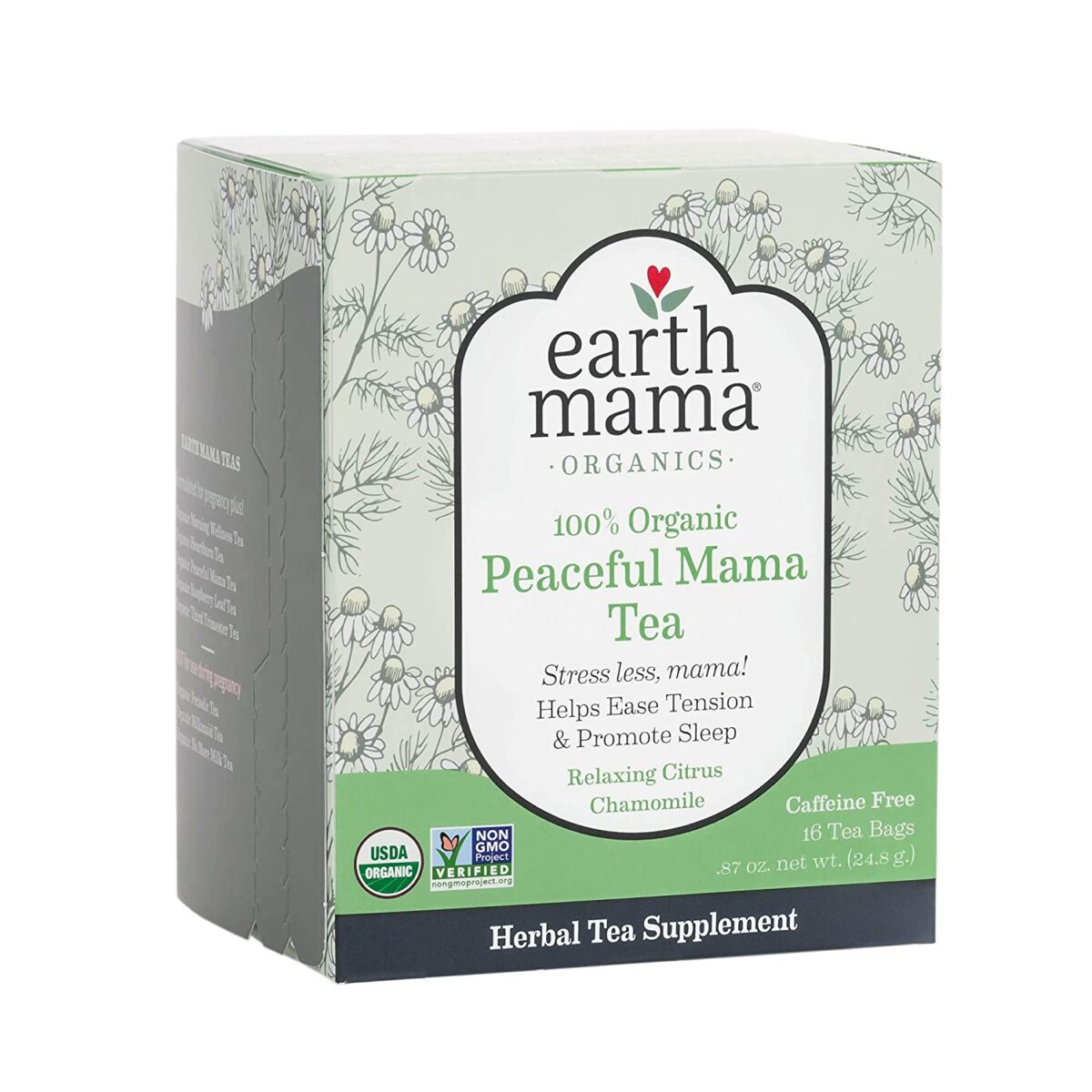 15. GalSports Pregnancy Yoga Ball (Amazon): Perfect for use during pregnancy, labor, and postpartum, this yoga ball is definitely one of the best gifts for pregnant women!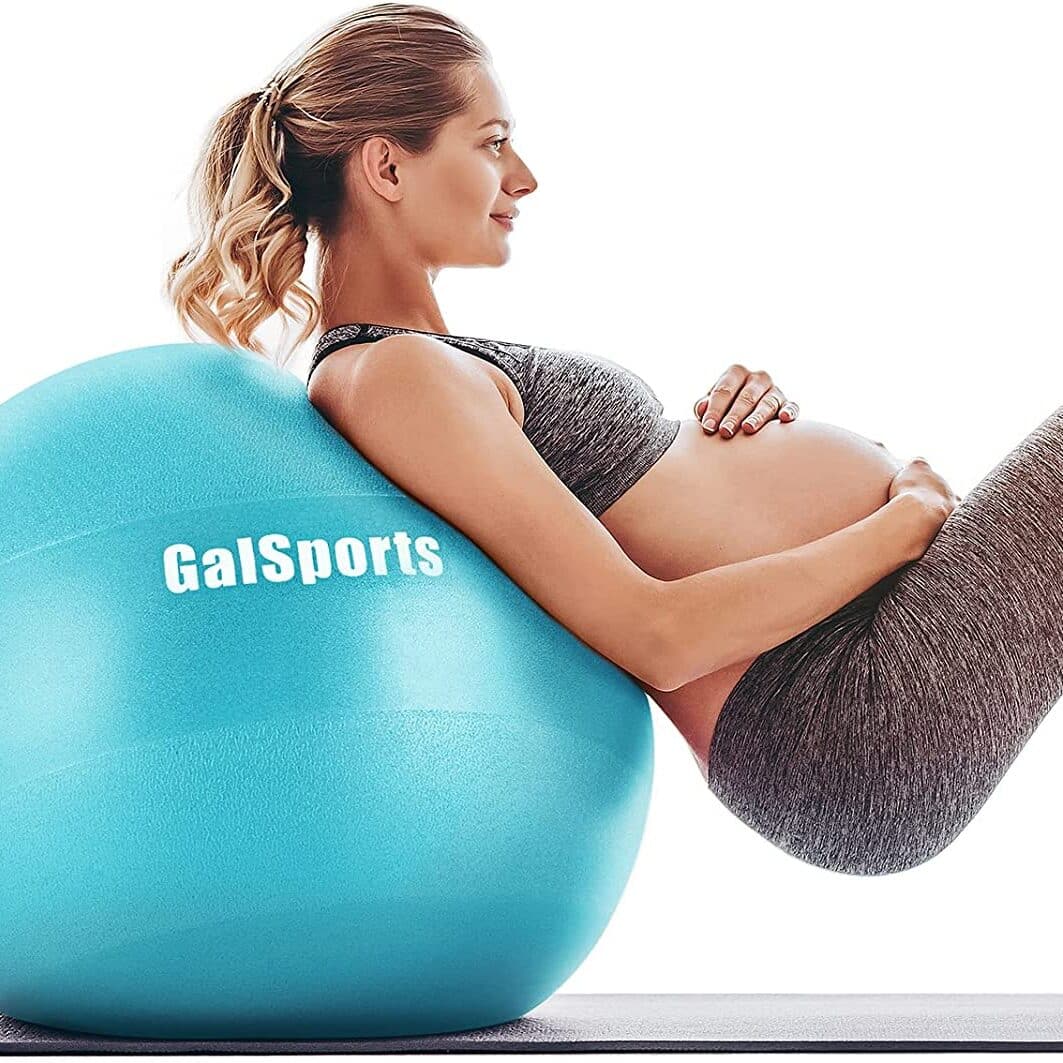 16. Pink Stork Pregnancy Flakes (Pink Stork): Help mama soak her achy body and improve her mood with these 100% Dead Sea salt flakes.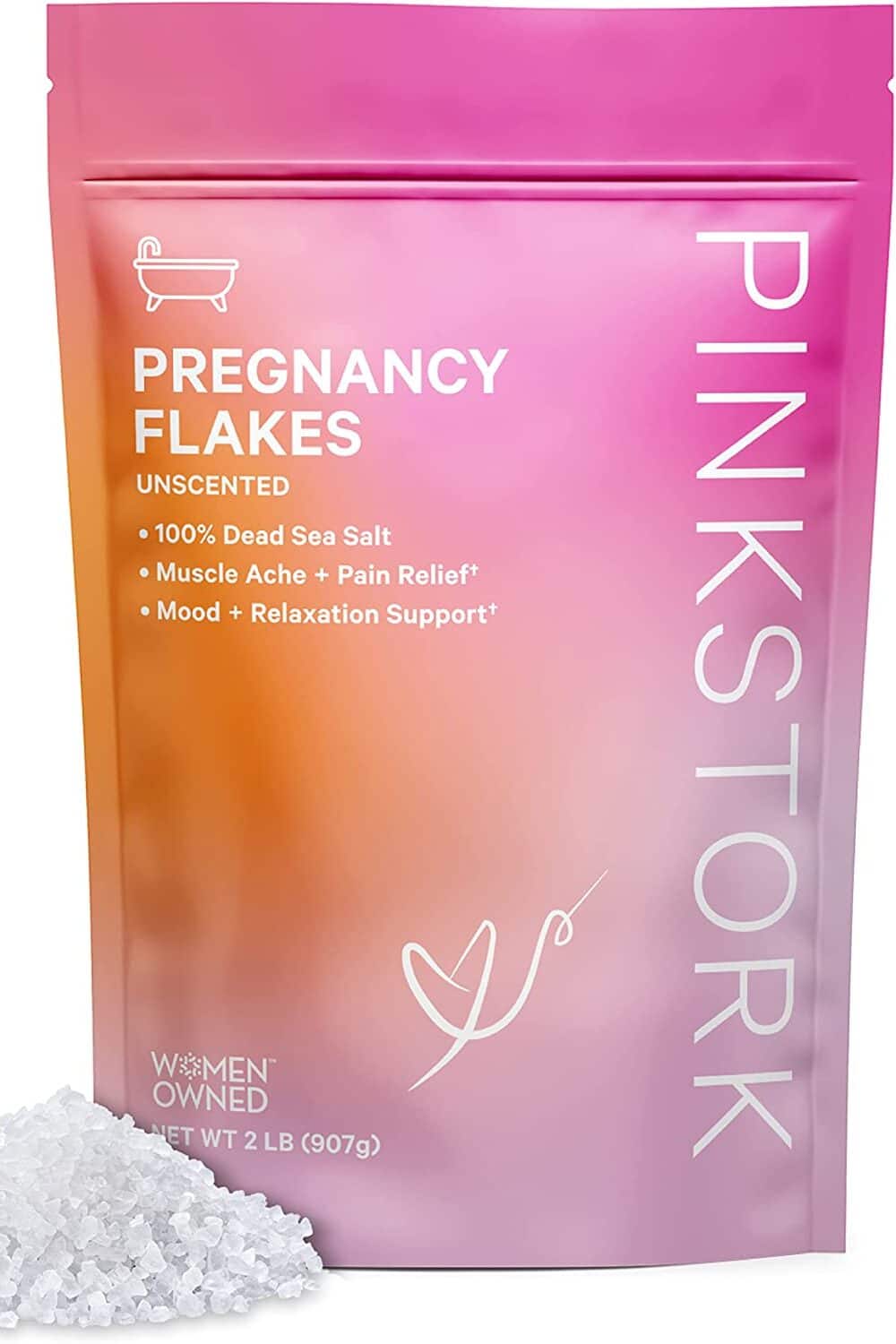 17. Bamboo Bathtub Tray Caddy (Amazon): She'll need a bathtub caddy so she can watch a show or read a book while soaking. Make sure to trade out that wine for a good mocktail, though! We have some amazing mocktail recipes for you to try!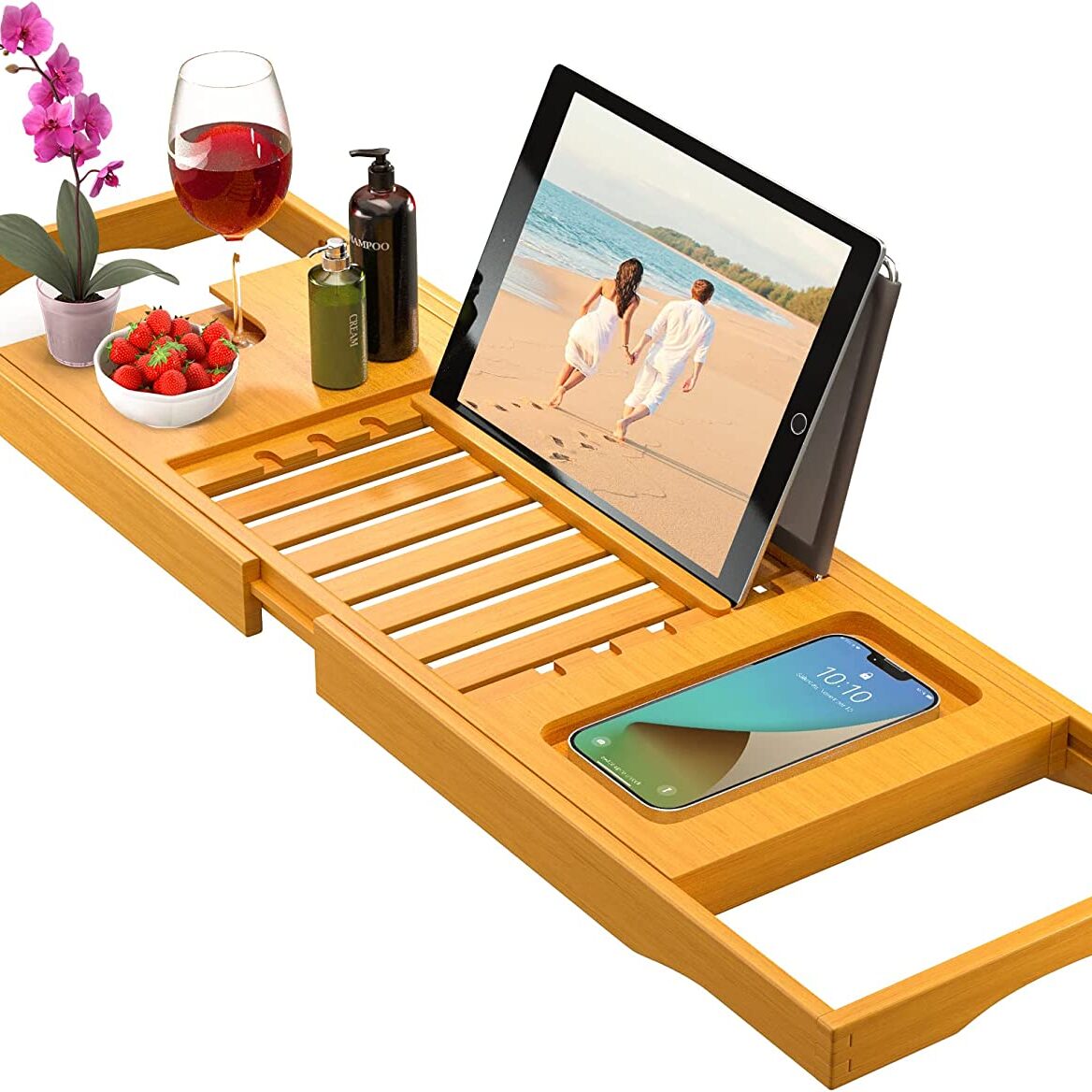 18. Pregnancy Subscription Boxes (Bump Box): Subscription boxes, like Bump Box, are amazing pregnancy gifts for first-time moms and even veteran mamas! Mama-to-be will be so excited to see the new, safe, and healthy products each month.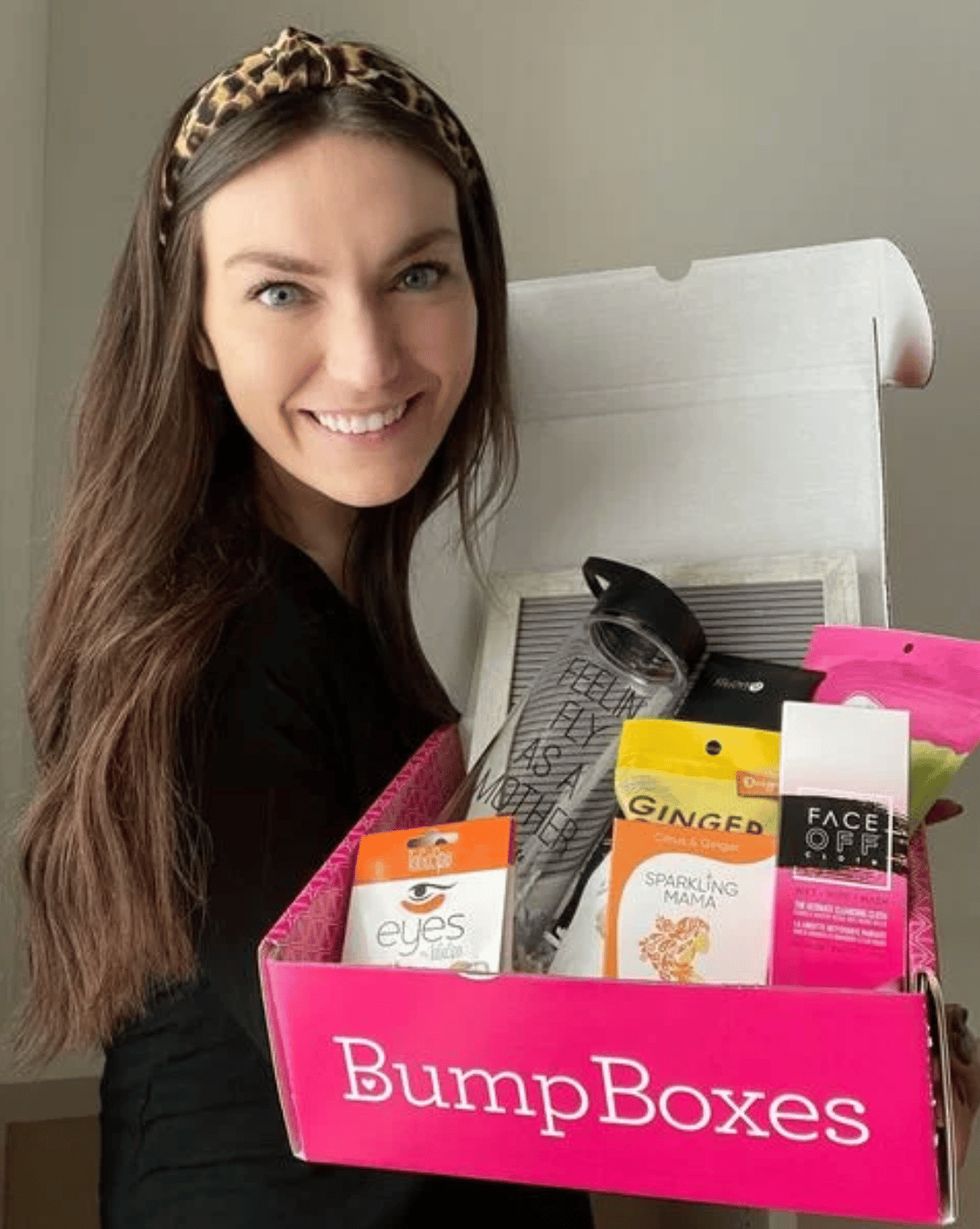 19. doTERRA Family Essentials Kit (doTERRA): Essential oils can help combat nausea and other less-than-appealing pregnancy issues. Make sure to research which oils are safe to use during pregnancy.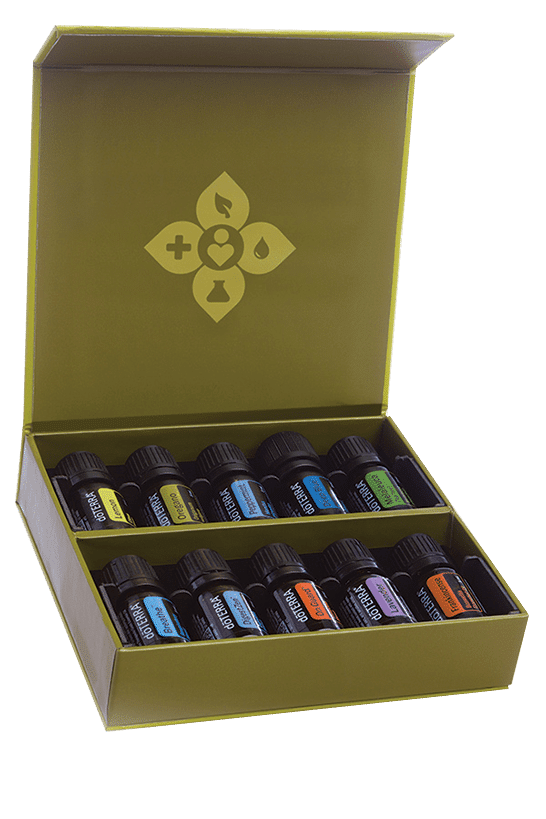 20. Essential Oil Diffuser (Amazon): She'll need a diffuser to go with those essential oils!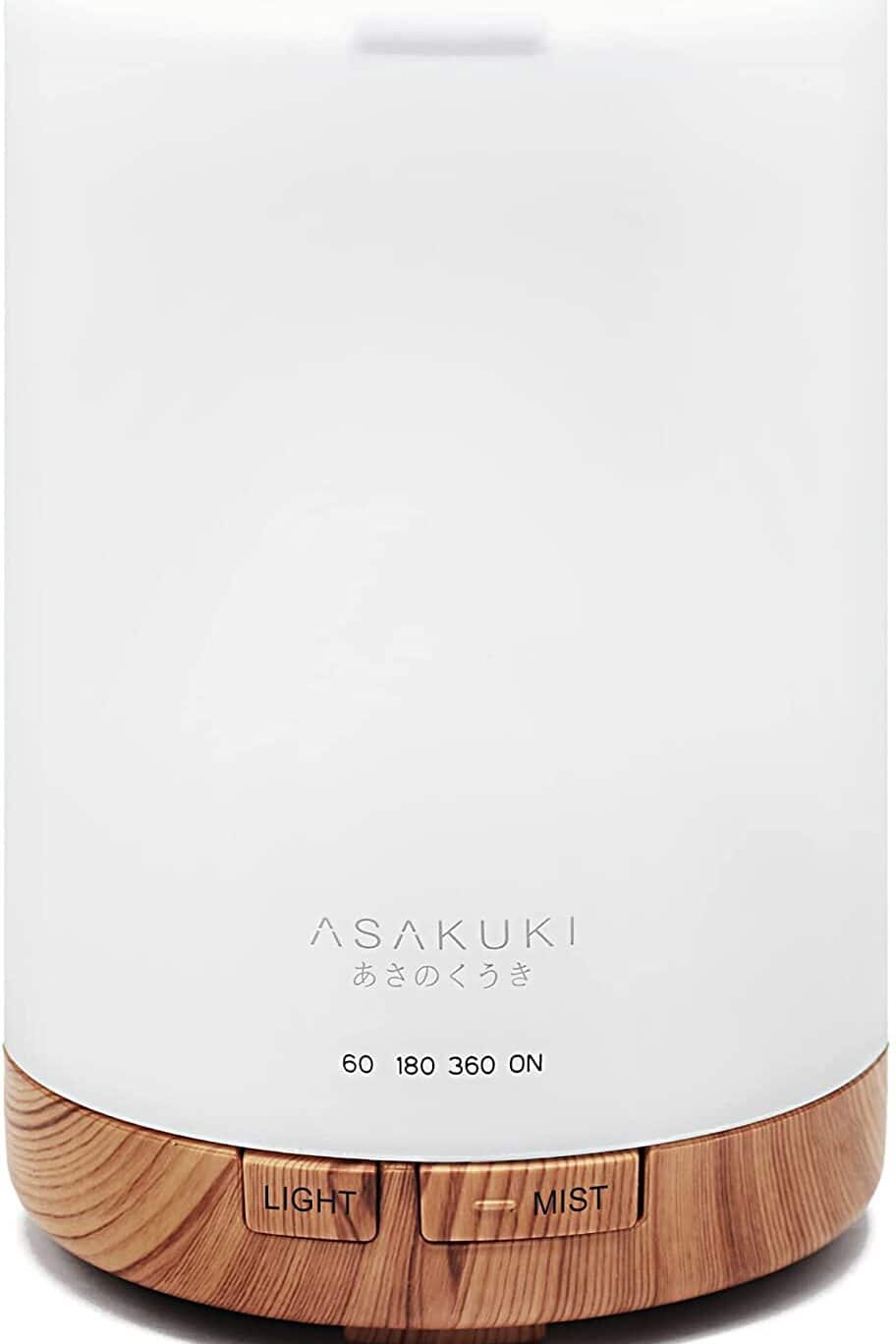 Gifts for Pregnant Women: Sleep
21. Leachco Snoogle Pillow (Amazon): Because sleep is so hard to come by when pregnant, gift your friend a maternity body pillow to support her growing belly and help her get the rest she deserves!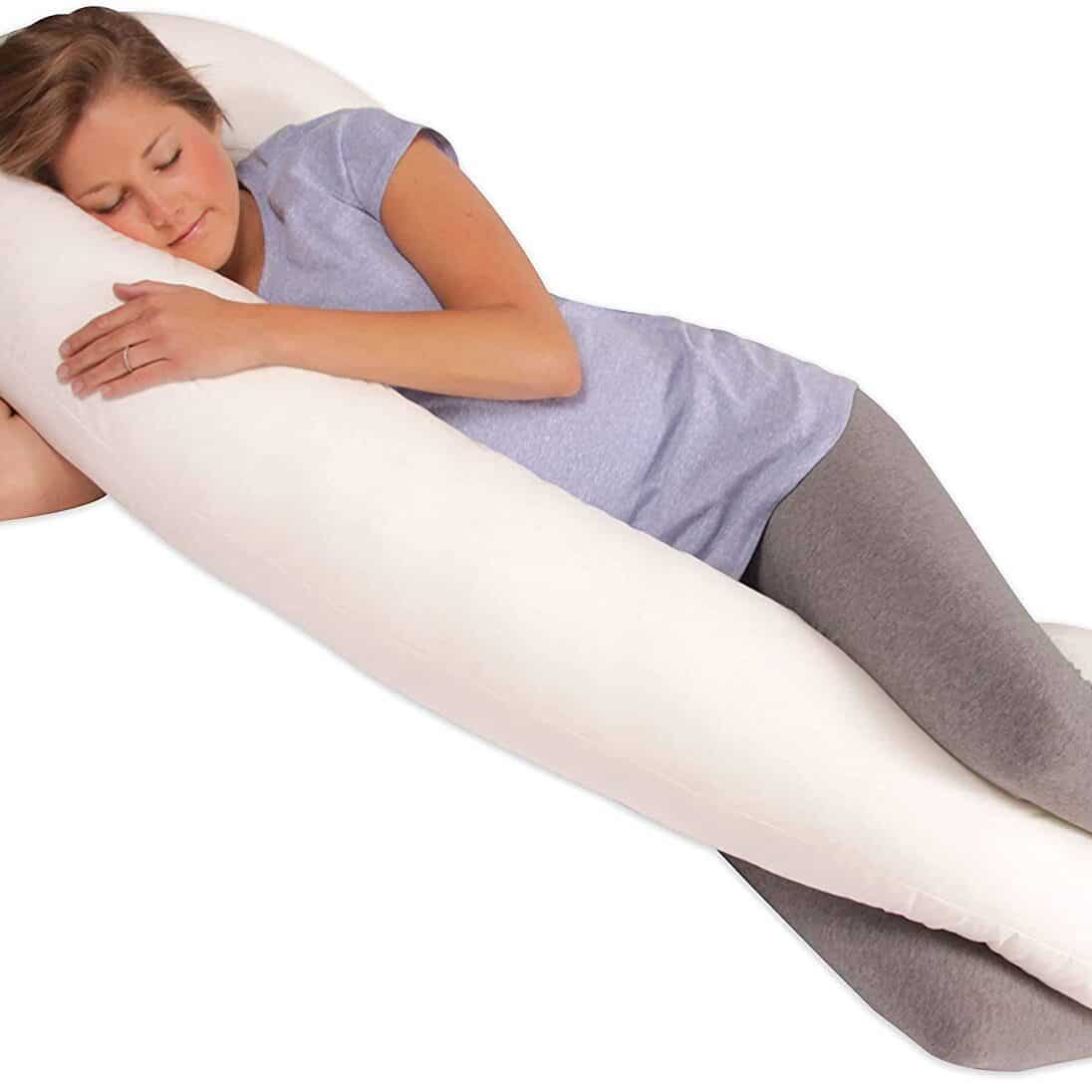 22. Minky Blanket (Minky Couture): Cozy and oh-so-soft, your pregnant friend will love cuddling up in a gorgeously luxurious blanket!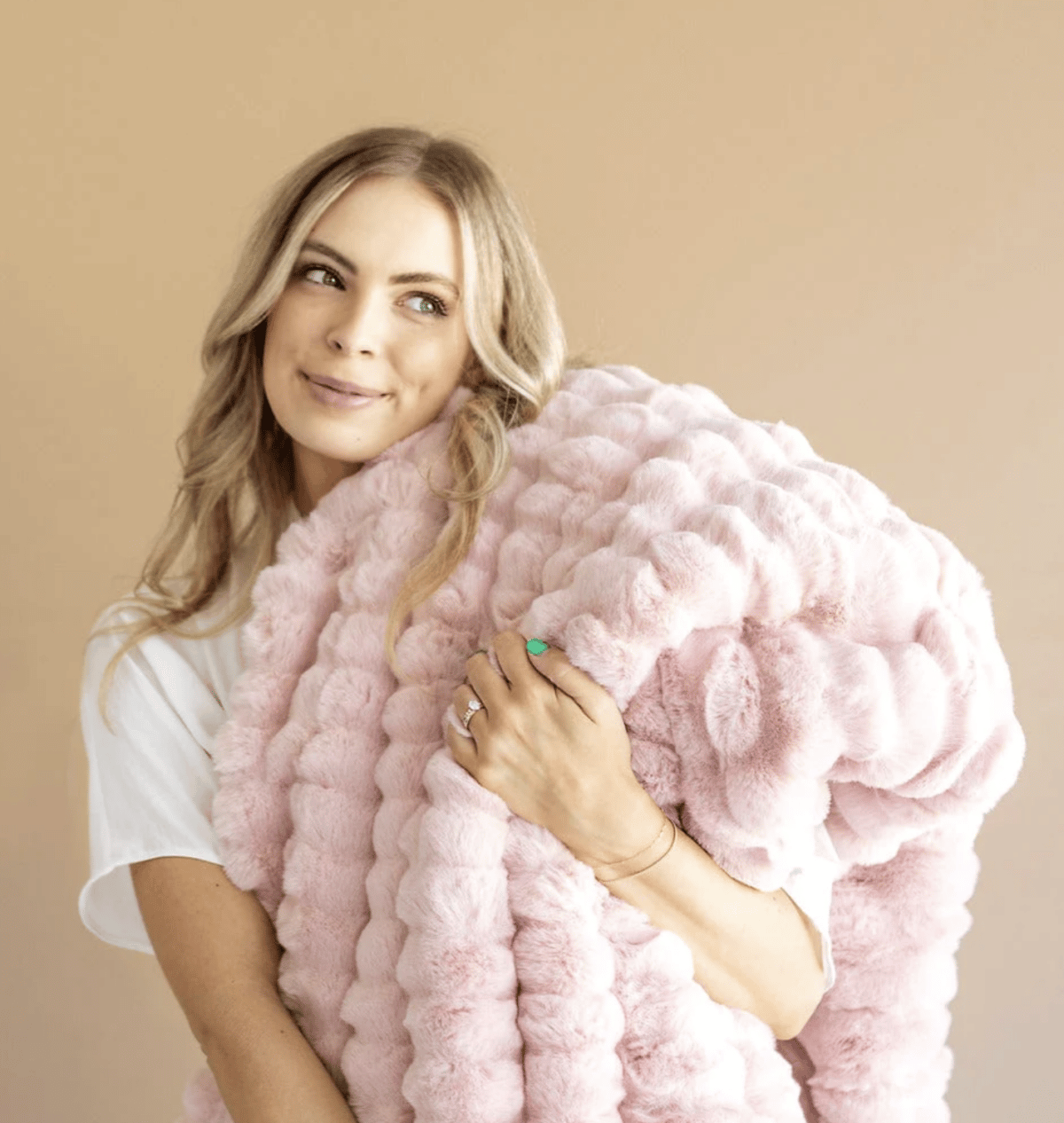 23. Sonoro Kate Cooling Bamboo Sheets (Amazon): Help keep her body cool at night with these cooling bamboo sheets. Check out the link—it has so many amazing reviews!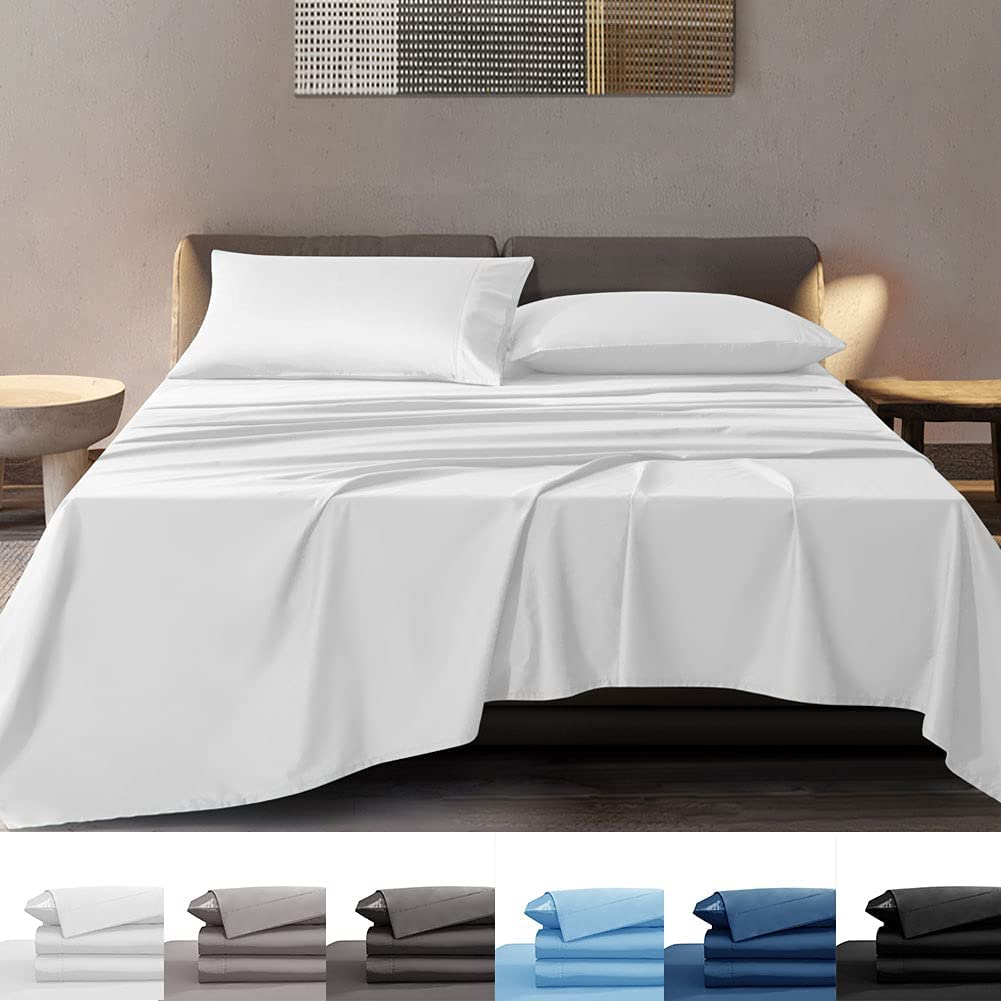 24. Bucky No Pressure Sleep Mask (Amazon): Help her relax and fall asleep swiftly with this pressure-free sleep mask. It will keep the pressure off her eyes, allowing her to blink freely.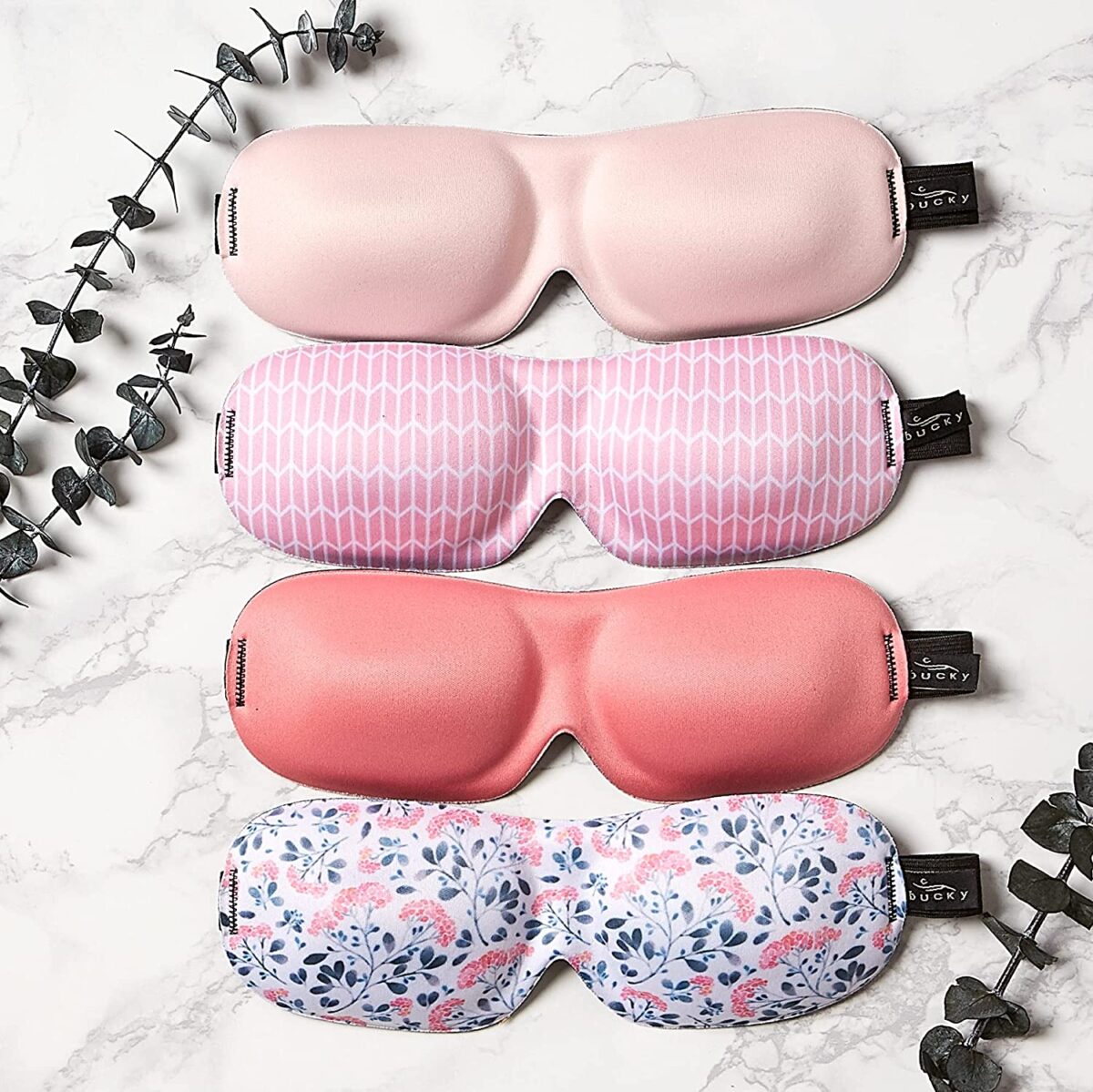 25. Purple Cloud Pillow (Amazon): It's so hard to get a good night's sleep on a bad pillow. Give her neck the support she needs with a good one!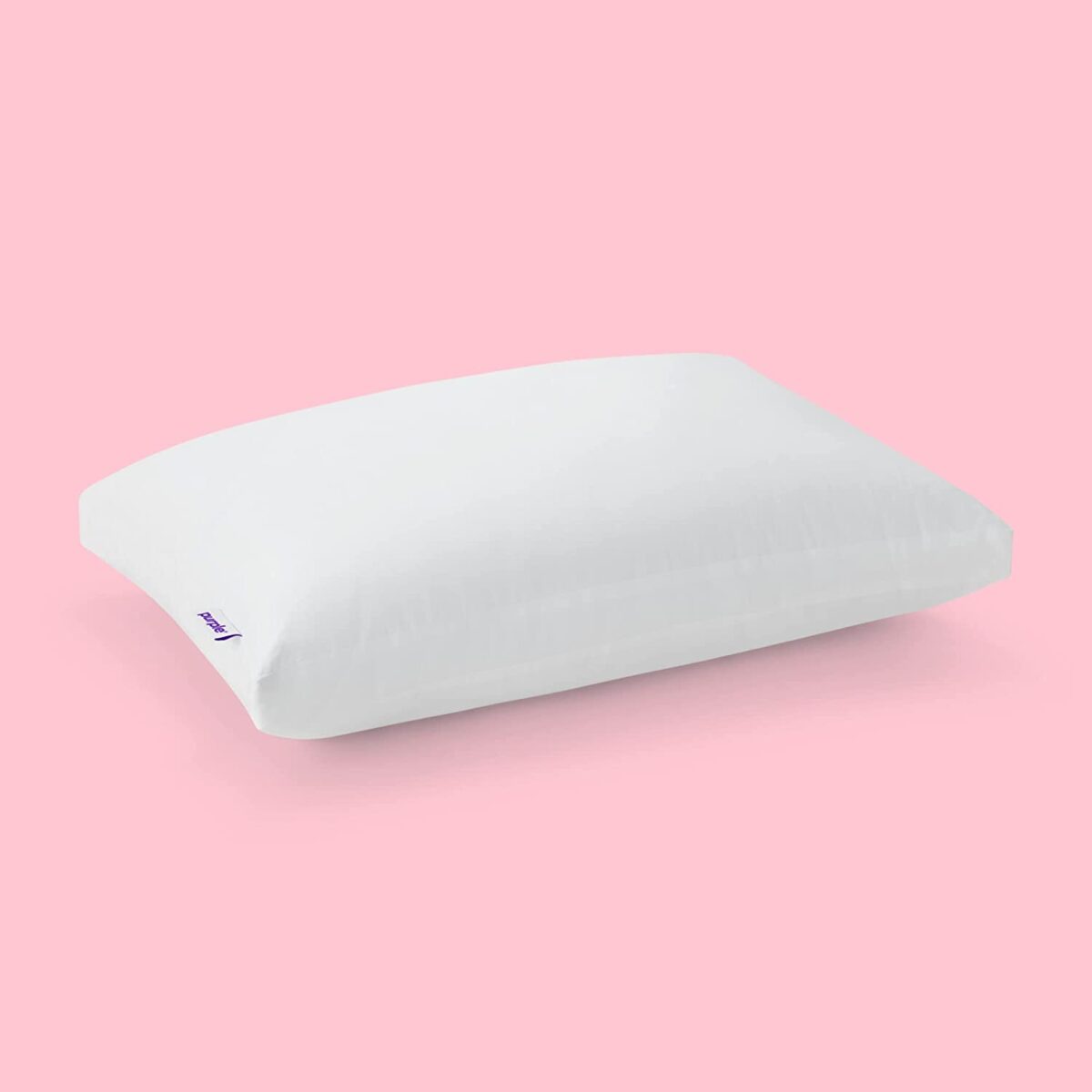 Gifts for Pregnant Women: Morning Sickness
26. Preggie Pop Drops Plus (Amazon): Completely natural, these drops are 100% safe for mama to suck on while combating those months of morning sickness and nausea.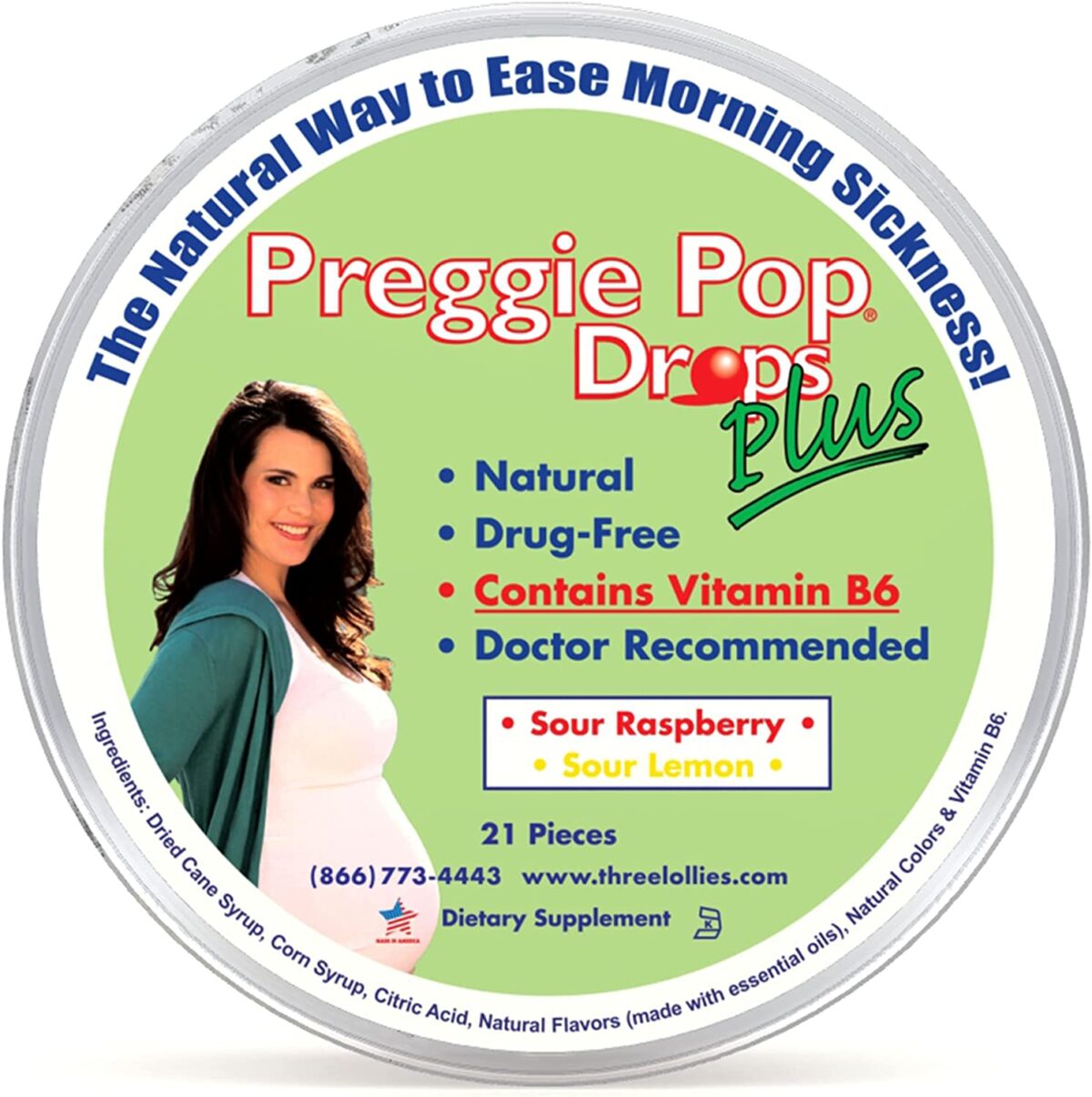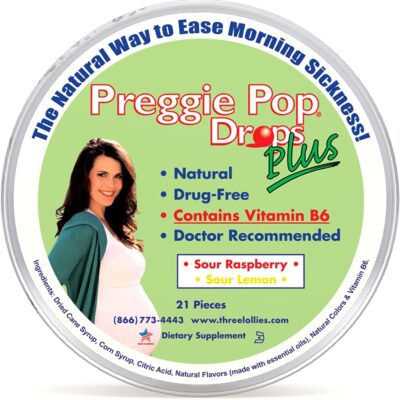 27. Acupressure Nausea Relief Bracelets (Uncommon Goods): Not only are these bracelets pretty and stylish, but they also use acupressure to quell nausea and morning sickness.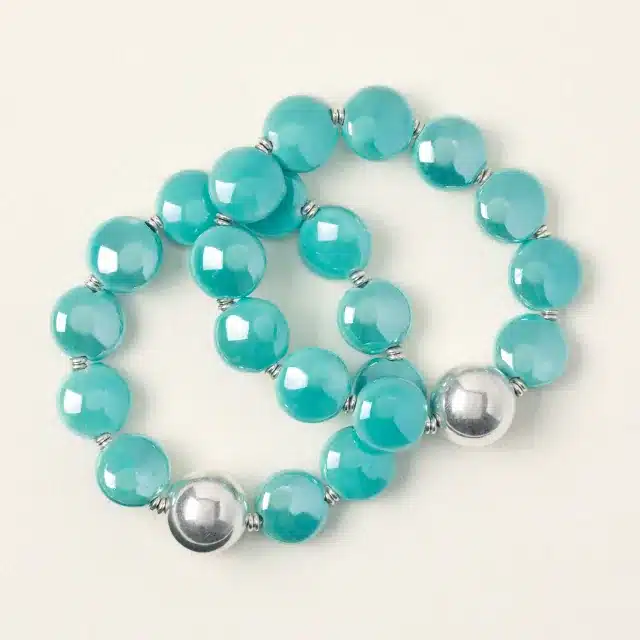 28. Pink Stork Morning Sickness Relief Sweets (Amazon): These discreetly wrapped morning sickness sweets include a powerful combination of ginger, vitamin B6, and digestive enzymes.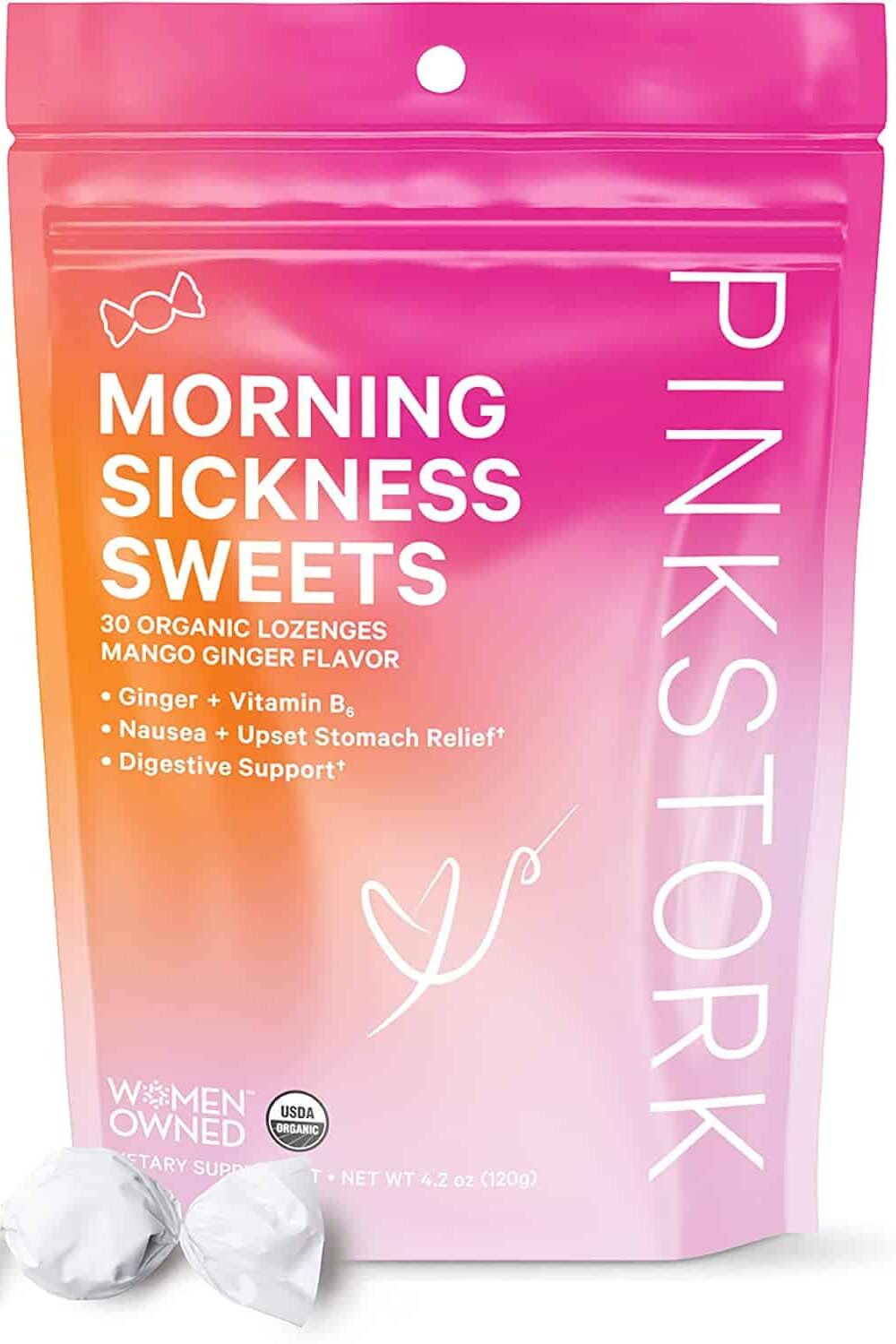 29. Frida Mom Anti-Nausea Band (Amazon): Similar to the beaded bracelet, this anti-nausea band uses acupressure points to relieve symptoms of nausea and morning sickness.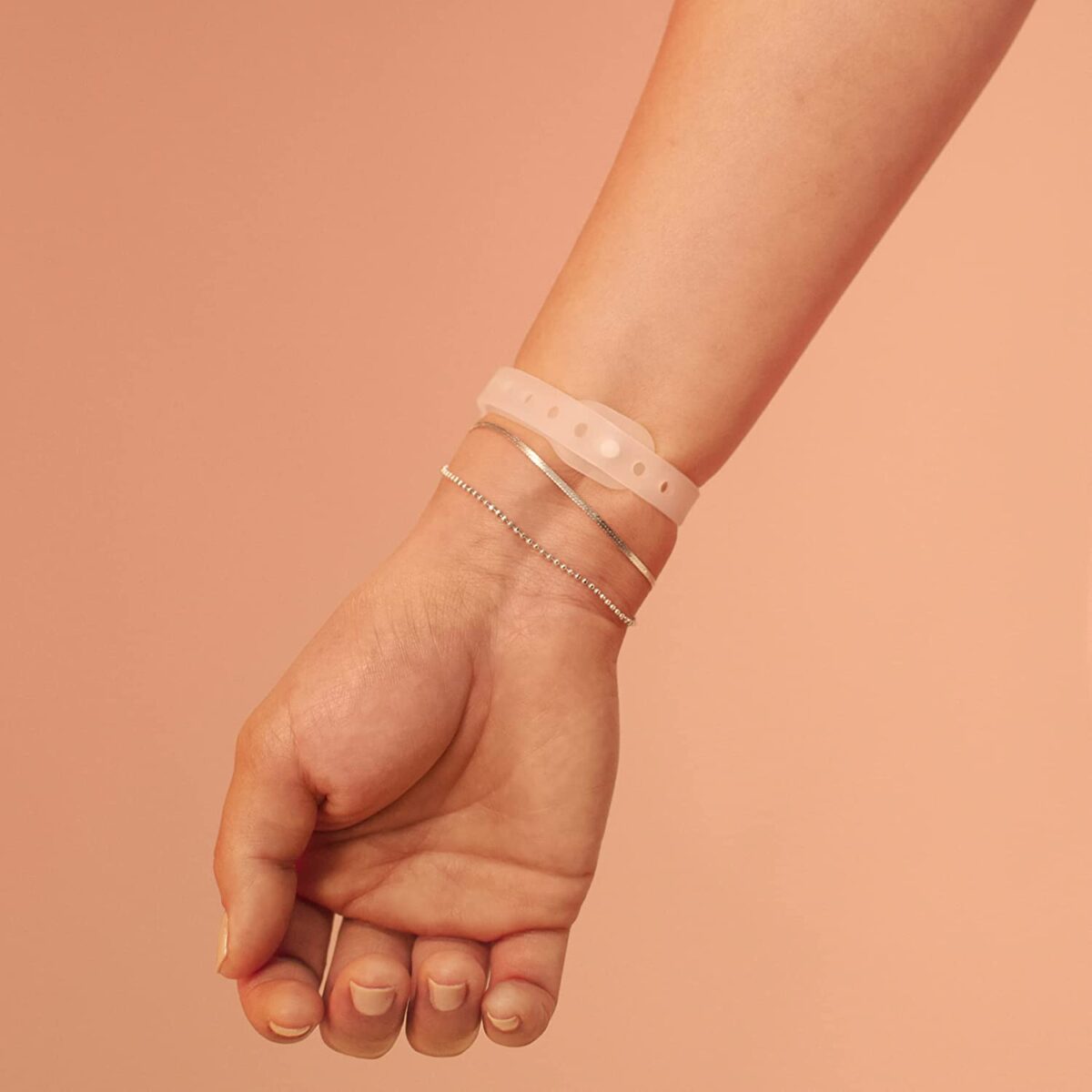 30. Scrunchies (Amazon): If she's spending a lot of time hugging the toilet these days, she definitely needs some fun scrunchies to hold up that beautiful hair of hers!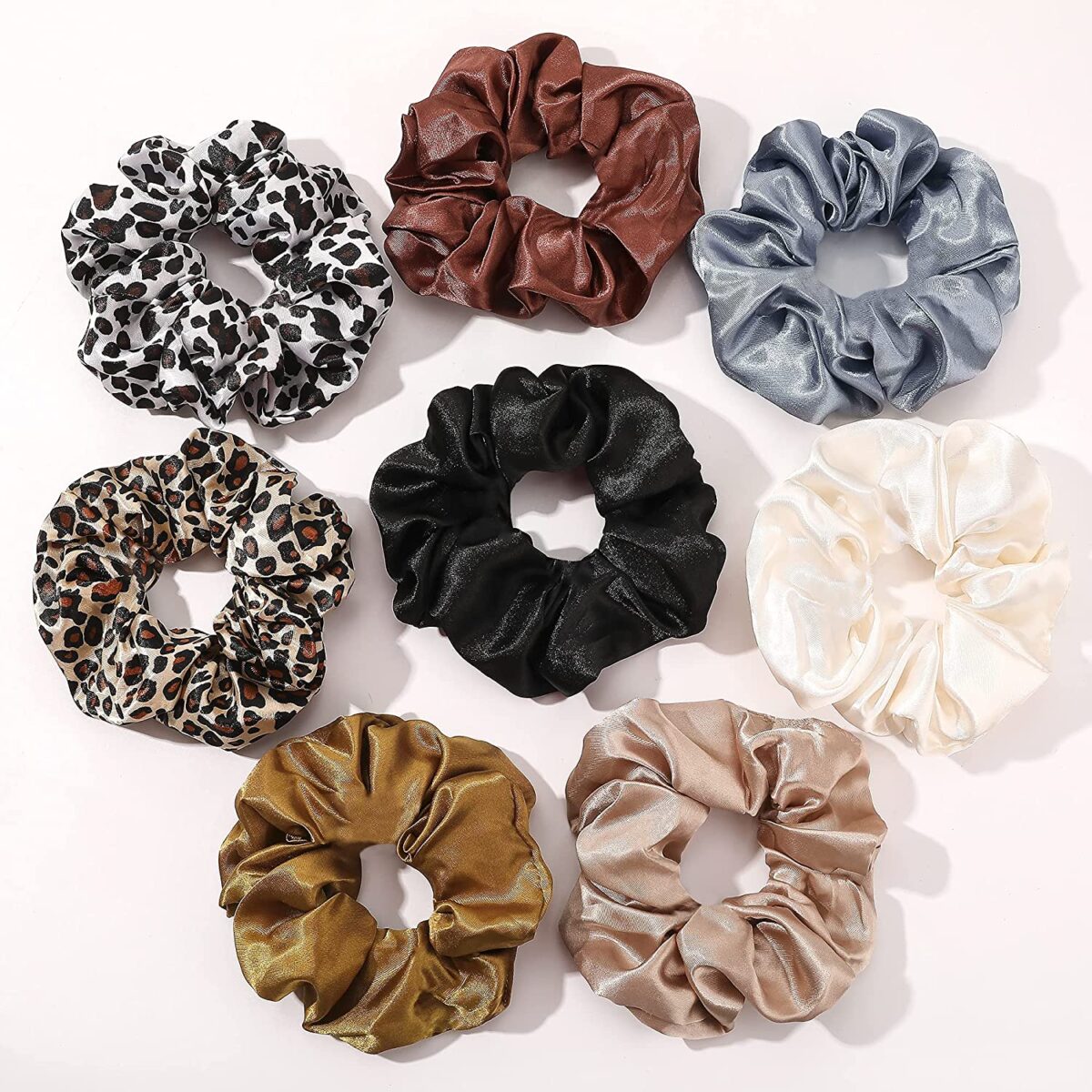 31. Hair Claw Clips (Amazon): Get her some claw clips, too! These are so cute; why not get yourself some clips while you're at it?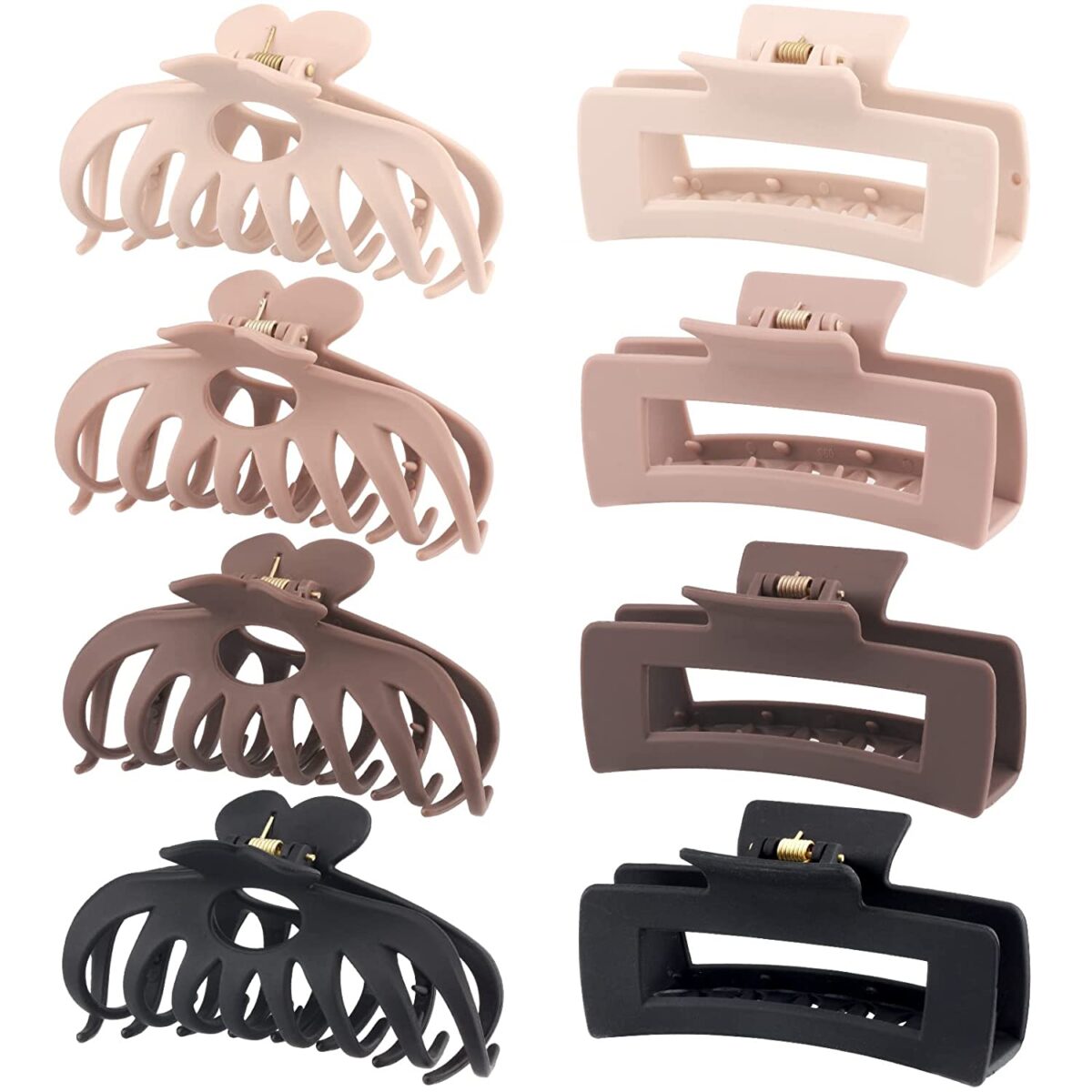 Gifts for Pregnant Women: Postpartum
32. Frida Mom Labor + Delivery Kit (Frida): Frida has some amazing products, and we believe this kit has all the things she needs from her first contractions to beyond delivery.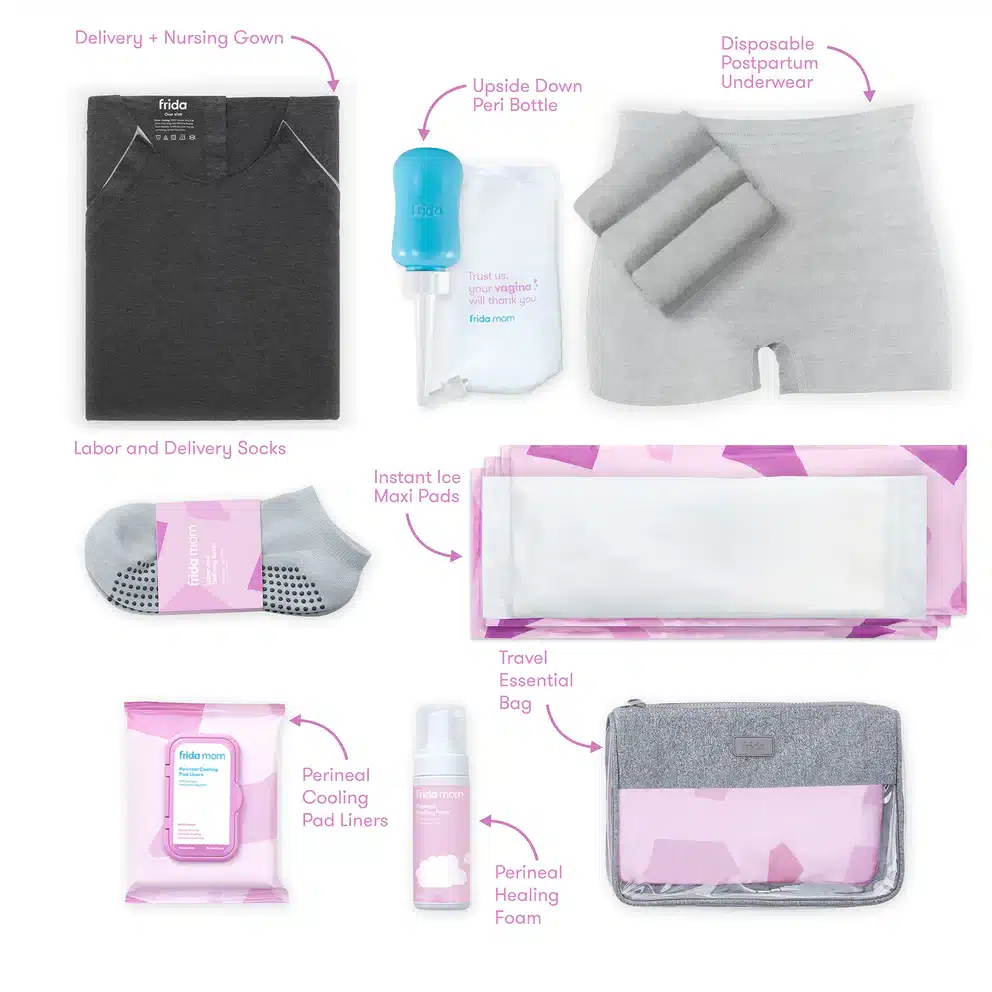 33. Tushy Classic Bidet (Amazon): Hear us out. This may seem like a strange gift for a pregnant friend, but after delivery, this baby will be her new best friend. Gentle and easy to use, a bidet will help her keep things as clean as possible, especially if stitches are involved.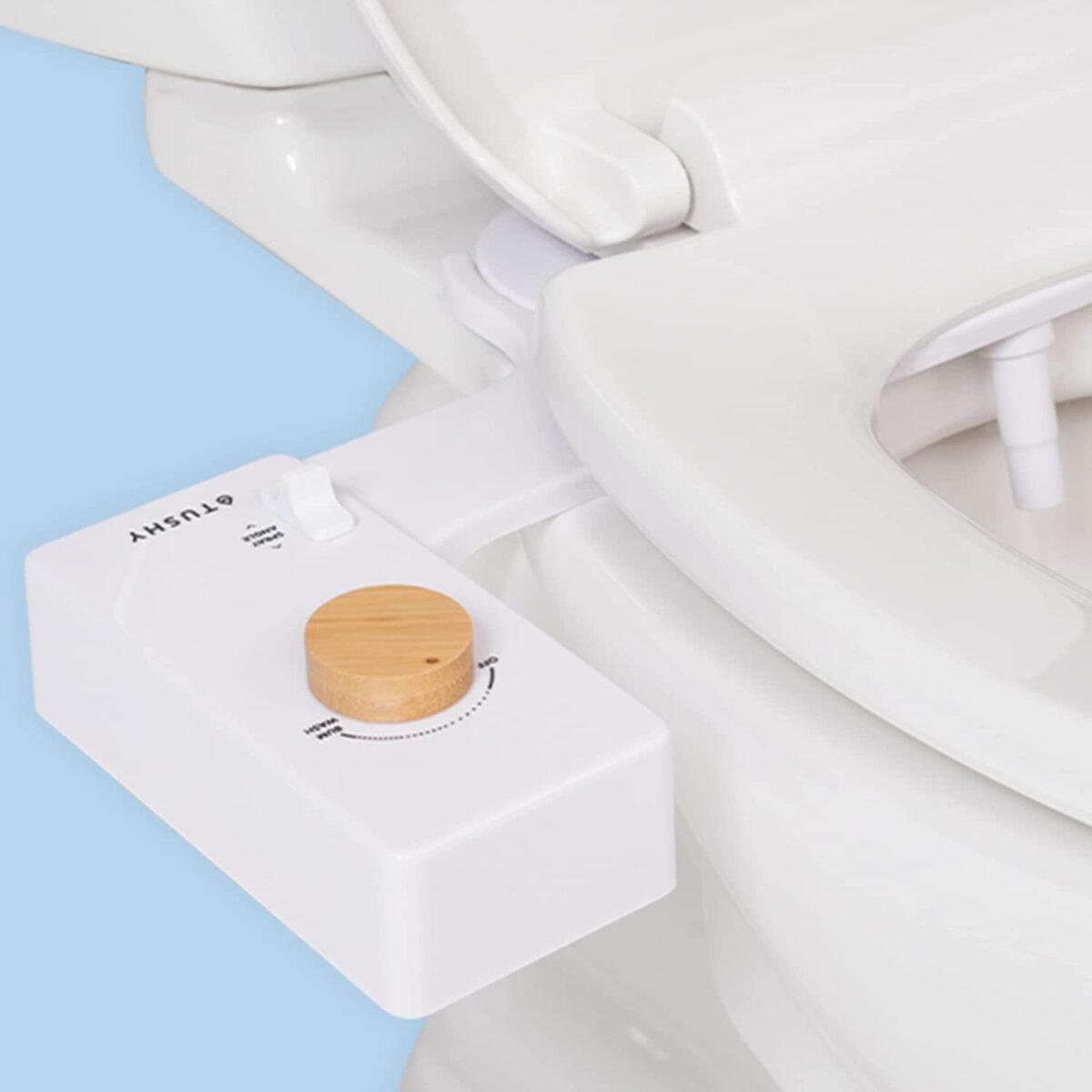 34. Postpartum Belly Support Recovery Wrap (Amazon): This support belt is helpful for stabilizing and restoring core strength as well as aiding in c-section recovery.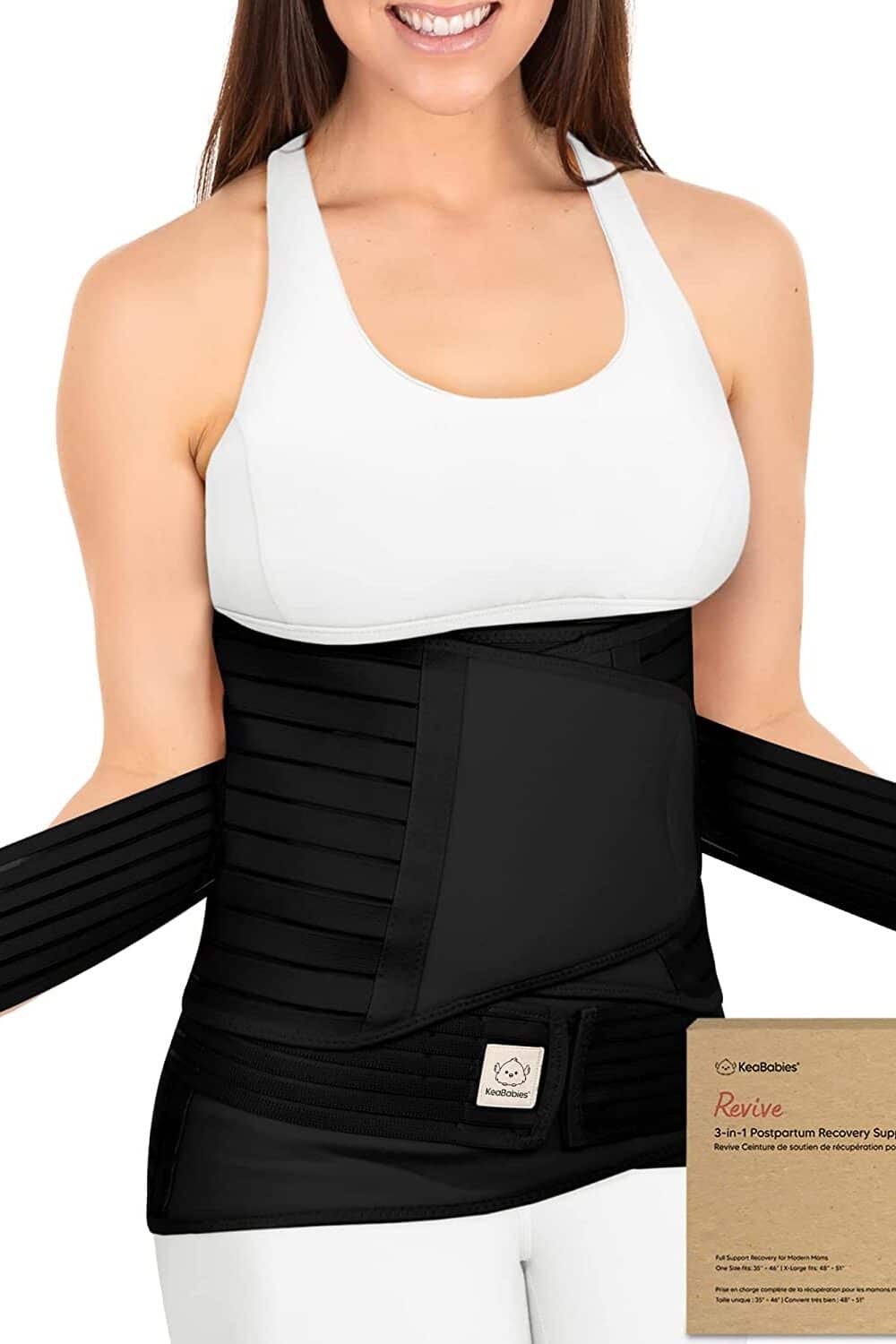 35. New Mama Affirmations (Amazon): Give your friend an encouraging and empowering gift: affirmations to help her have an uplifting postpartum experience.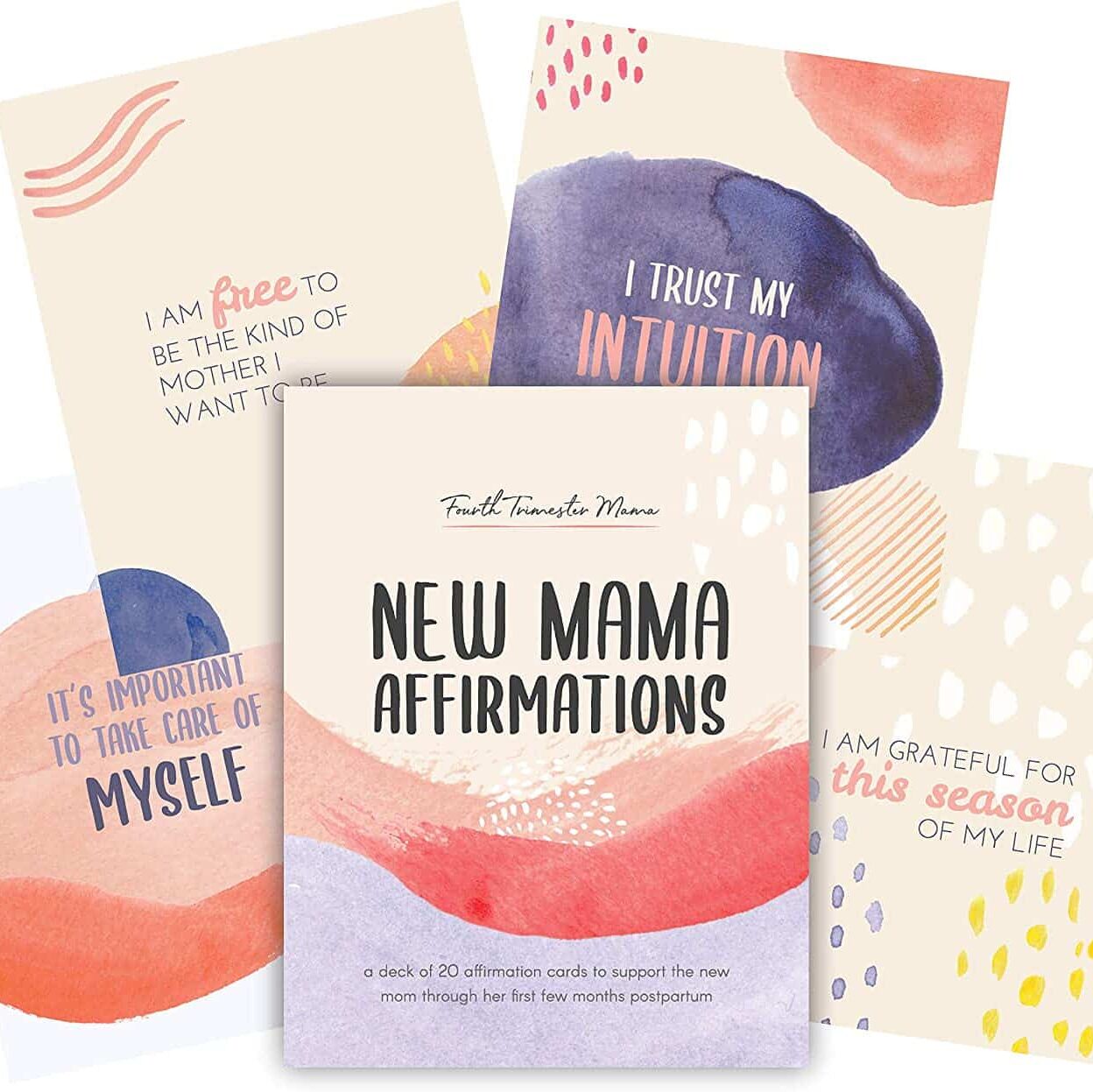 36. Palmer's Cocoa Butter Skin Recovery Set (Amazon): Made with shea butter, collagen, and elastin, this kit is amazing at firming stretched-out skin.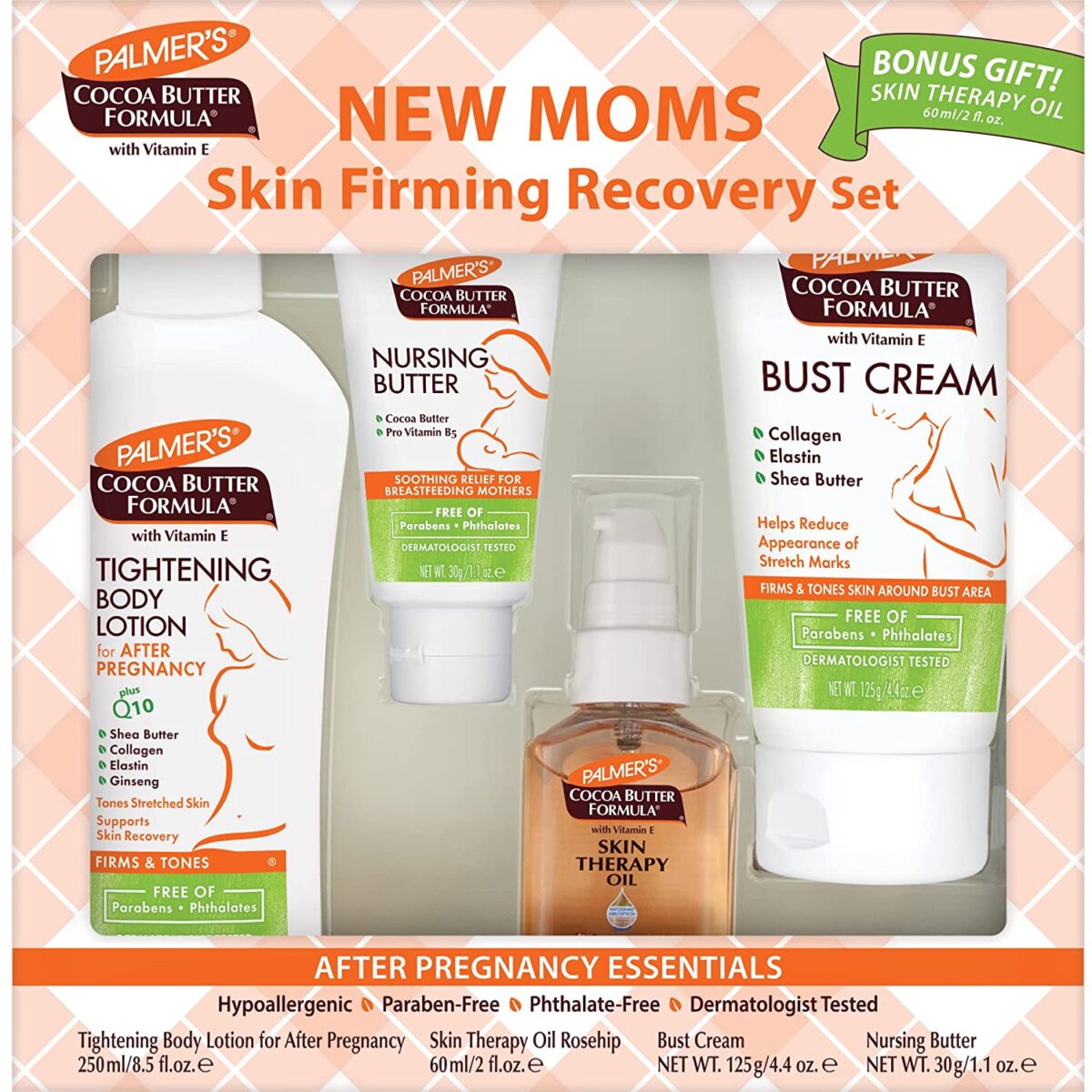 37. My Brest Friend Original Nursing Posture Pillow (Amazon): We love this wrap-around nursing pillow. The back support helps her posture, and the pocket on the side is essential for holding any extra things mama might need!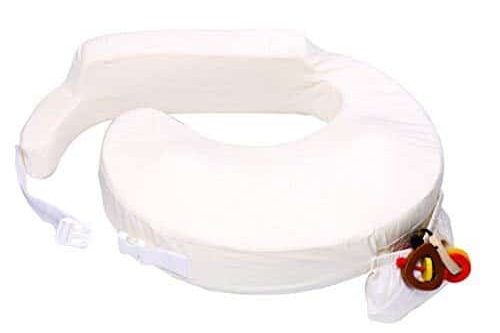 Gifts for Pregnant Women: Nourishment
38. Restaurant Gift Cards: The gift of food is truly one of the best gifts for pregnant women. You definitely don't want her to get prangry (pregnant, hungry, and angry—a deadly combination)! Find a gift card for a local restaurant or take a look at these restaurant gift cards on Amazon.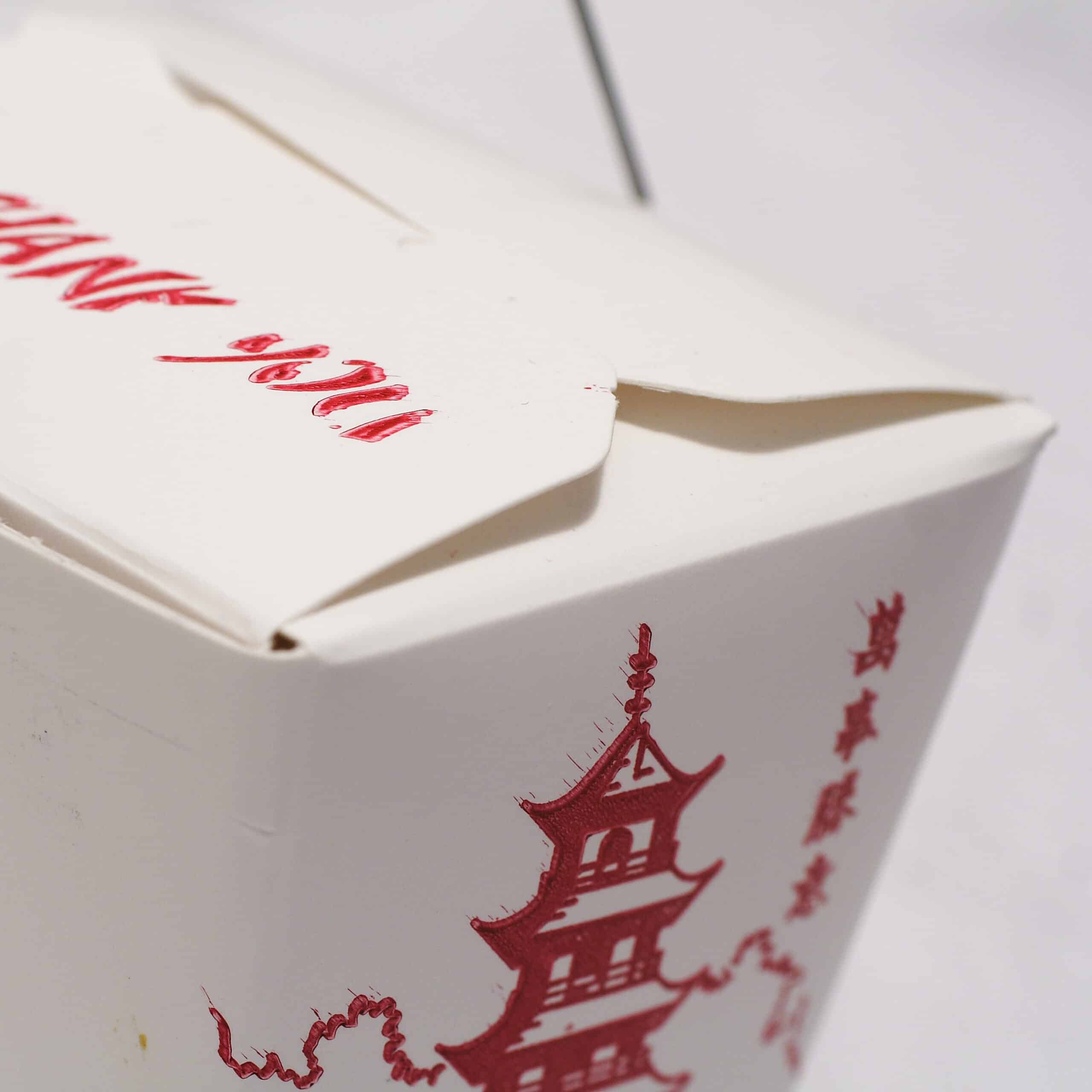 39. Stanley Tumbler (Amazon): Keep mama hydrated during pregnancy and postpartum with a trendy tumbler that will keep her water ice cold all day long!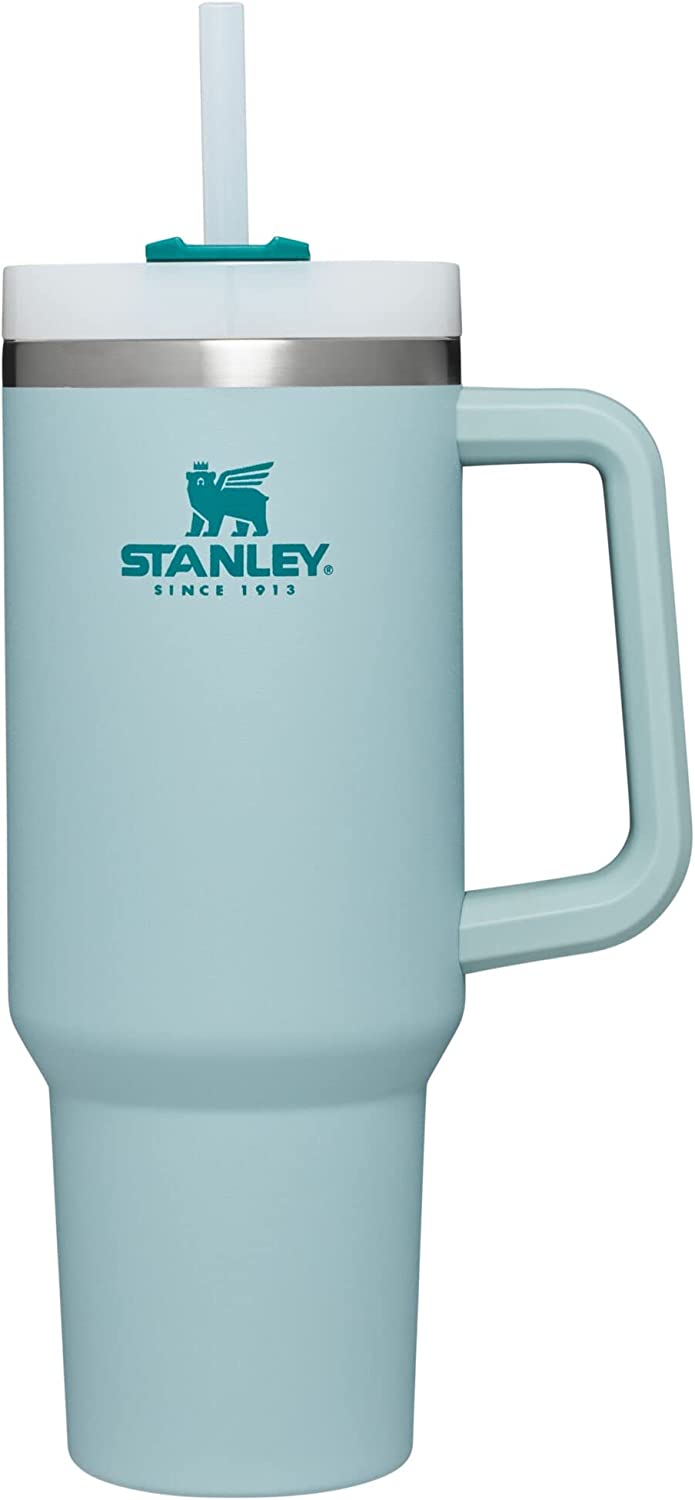 Gifts for Pregnant Women: Unique Gifts
40. Mom's One Line a Day: A Five-Year Memory Journal (Amazon): Moms are busy, but we love this journal because it only requires her to write one small line or milestone a day.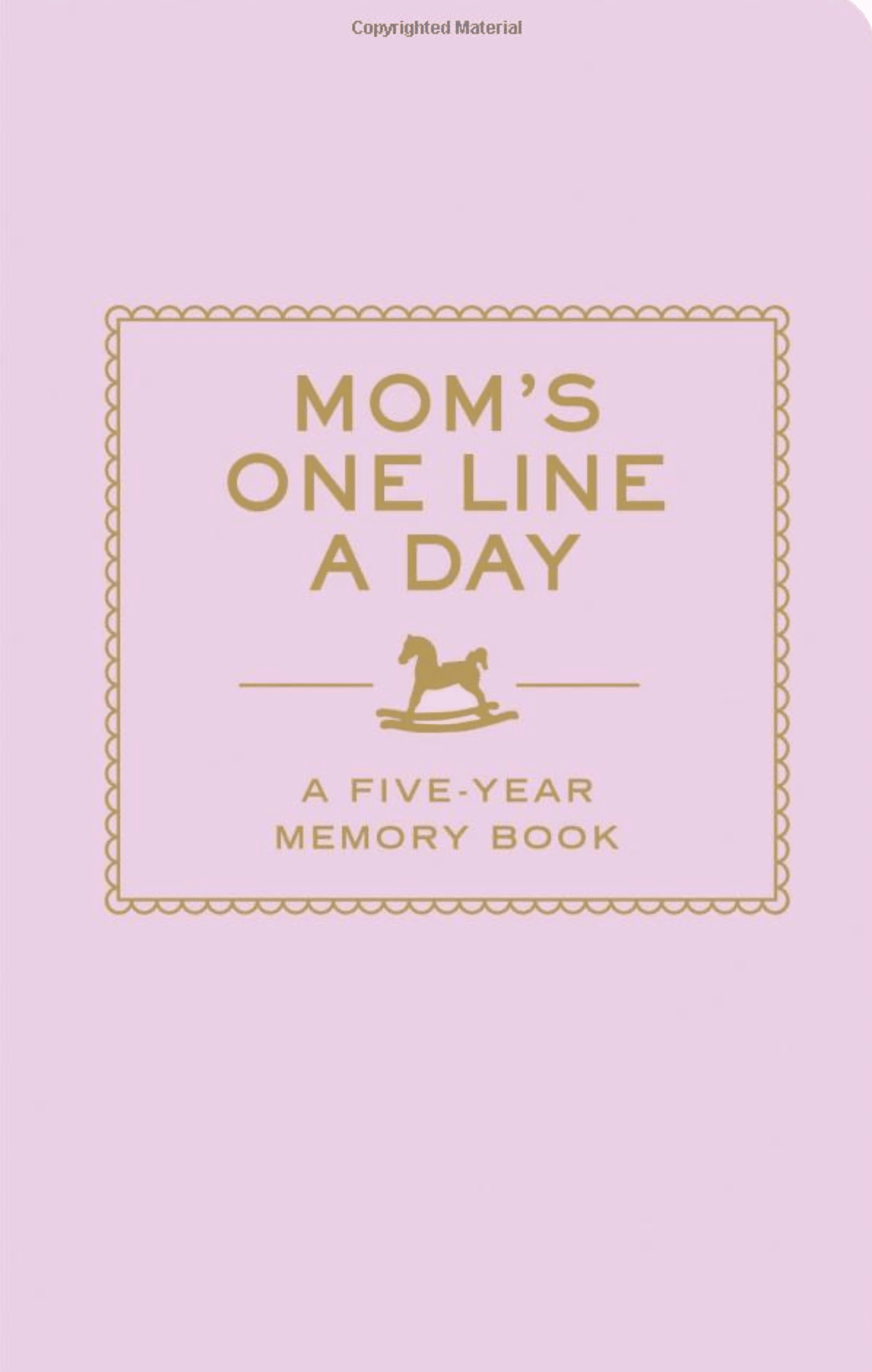 41. Letters to My Baby (Amazon): Help her make a keepsake that she and her baby will treasure forever.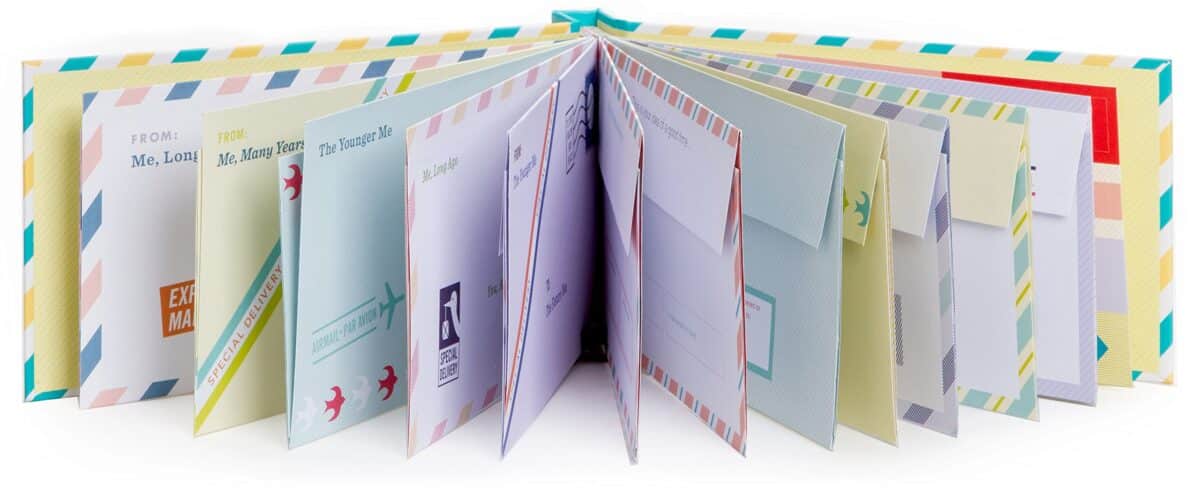 42. Undefining Motherhood Pregnancy Planner (Etsy): Is your pregnant friend an organizer? If so, she will just love this pregnancy and newborn planner!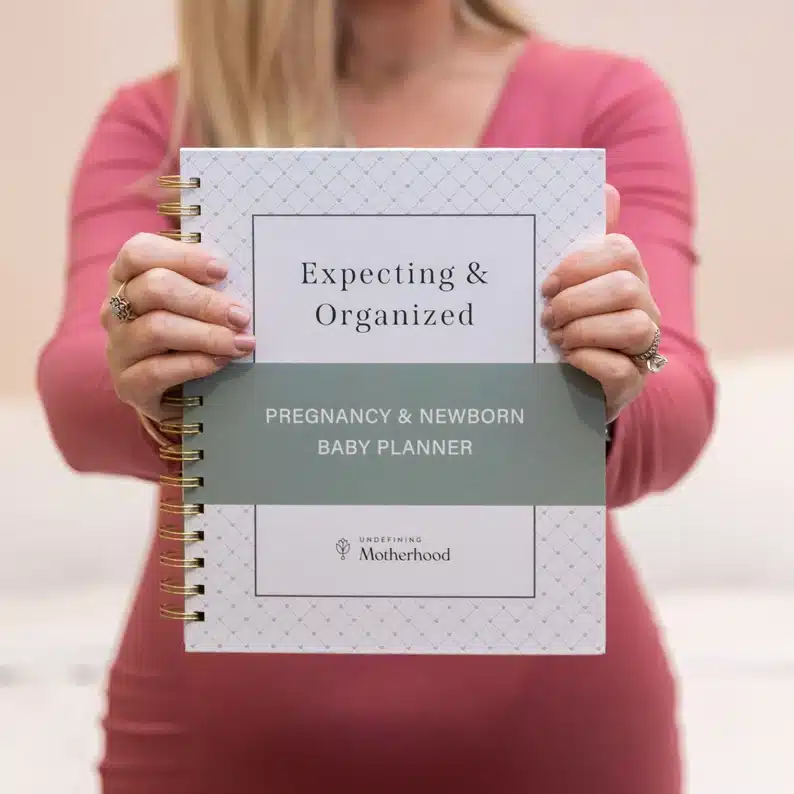 43. Baby Sonogram Picture Frame (Amazon): Looking for pregnancy gifts for first-time moms? This picture frame is perfect!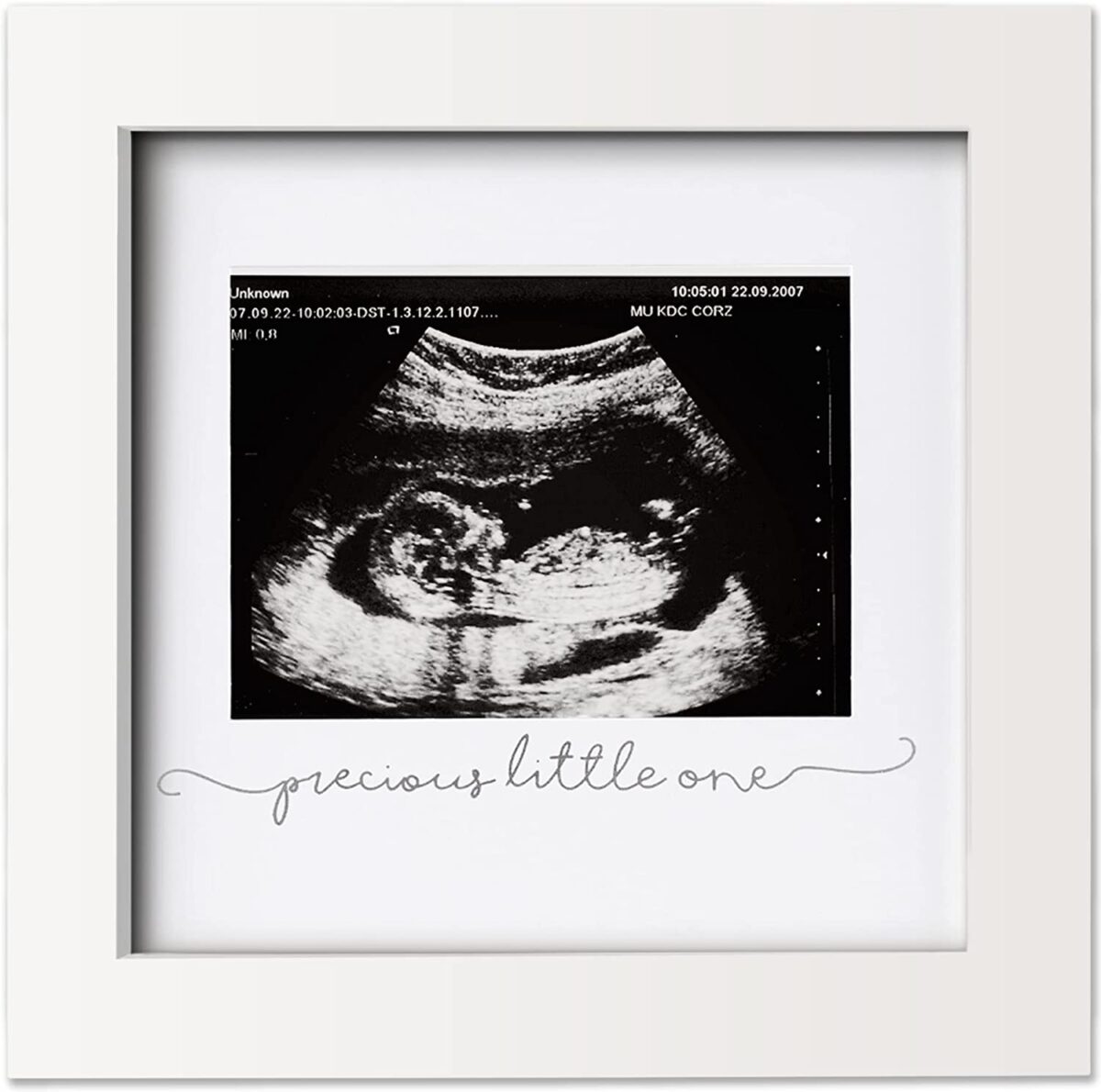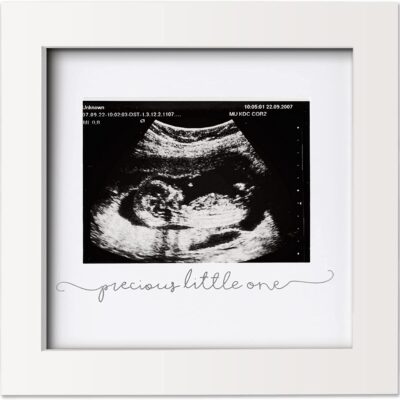 44. The Doula Deck (Uncommon Goods): Created by a doula, these cards have individual ideas and practices to help keep mama calm and connected with her baby throughout pregnancy, birth, and postpartum.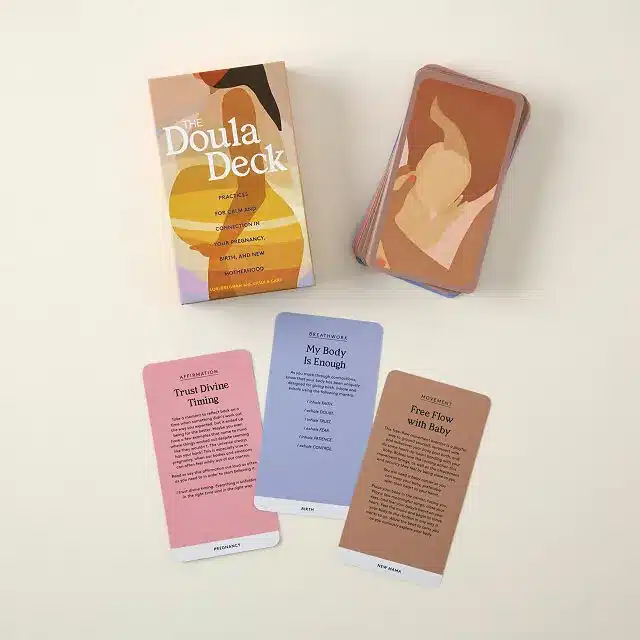 45. Belly Cast Kit (Amazon): If you are looking for a truly unique and memorable keepsake for a pregnant mama, then this is the gift for you!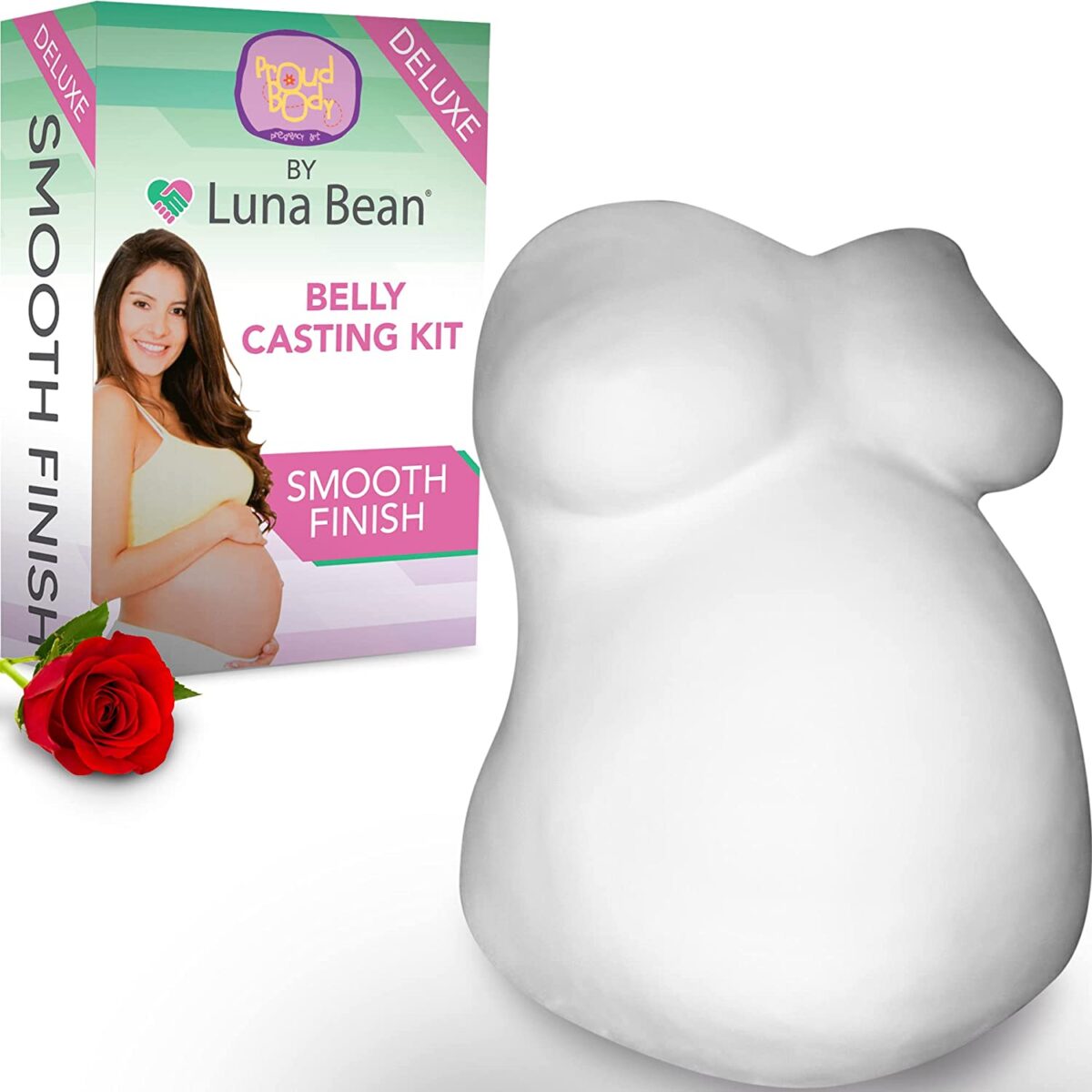 46. Instant Pot (Walmart): Mama doesn't have time to cook (who does?!), and this instant pot will really cut down time in the kitchen.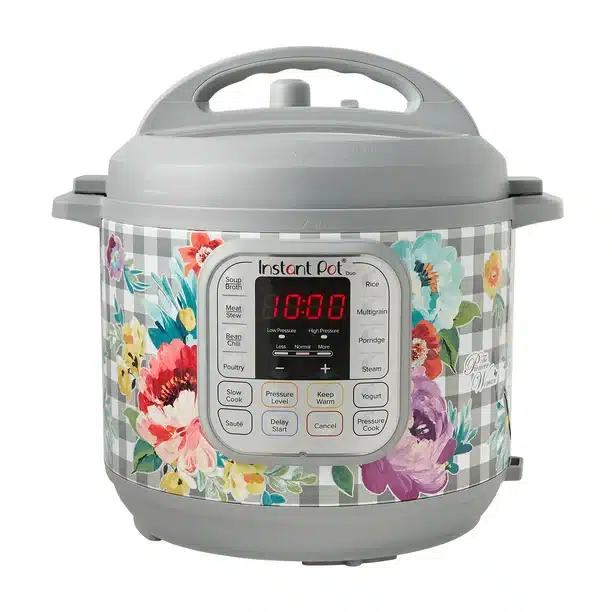 47. Womb Music Bluetooth Belly Speaker (Amazon): Help her play music for her baby in surround sound with this wireless belly speaker. It syncs right up to her phone, so she can play her favorite playlists for baby.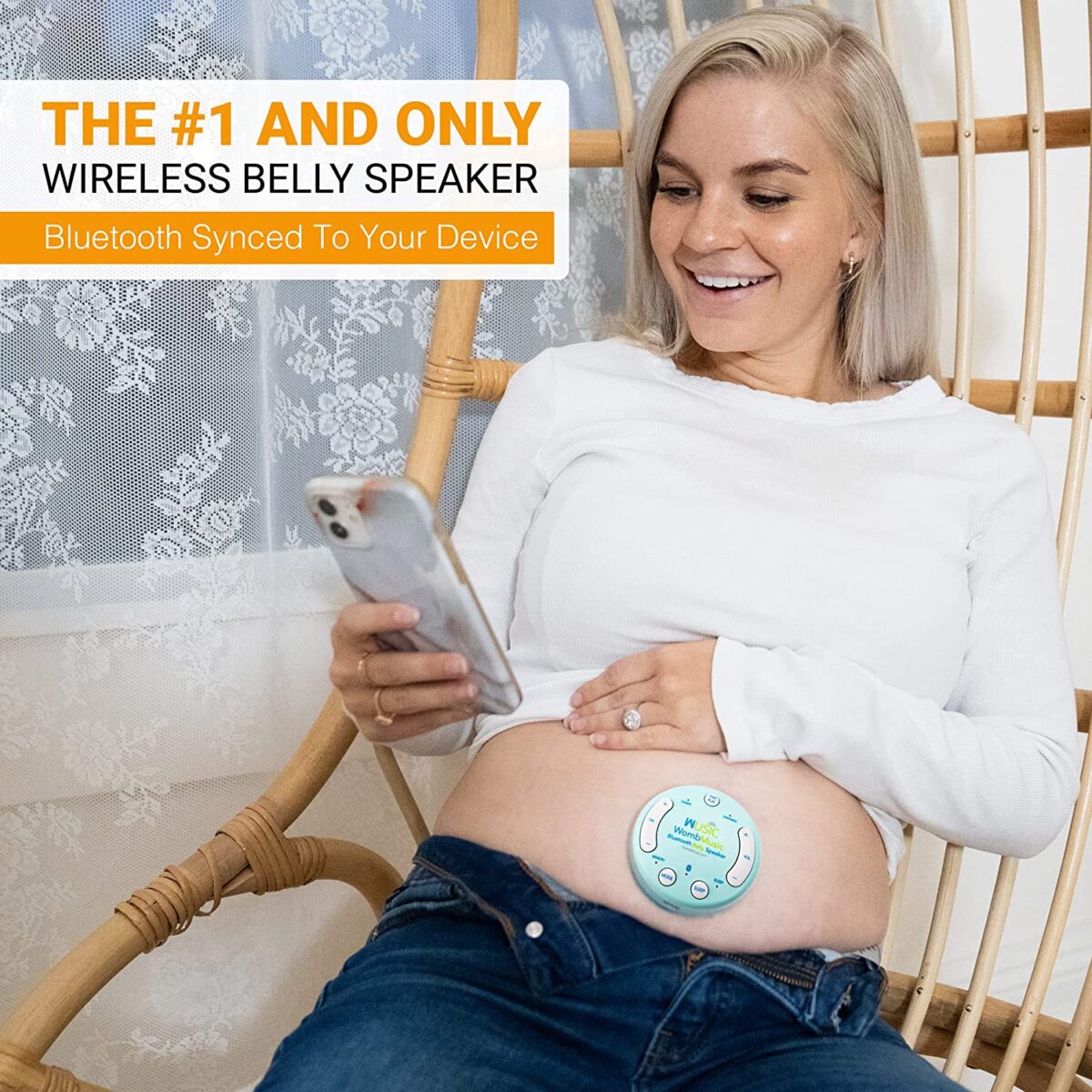 48. House Cleaning Services: Give your friend the gift of relaxation and a clean house by hiring house cleaners to spiffy up her home. Make sure she is comfortable with people coming into her house beforehand, though!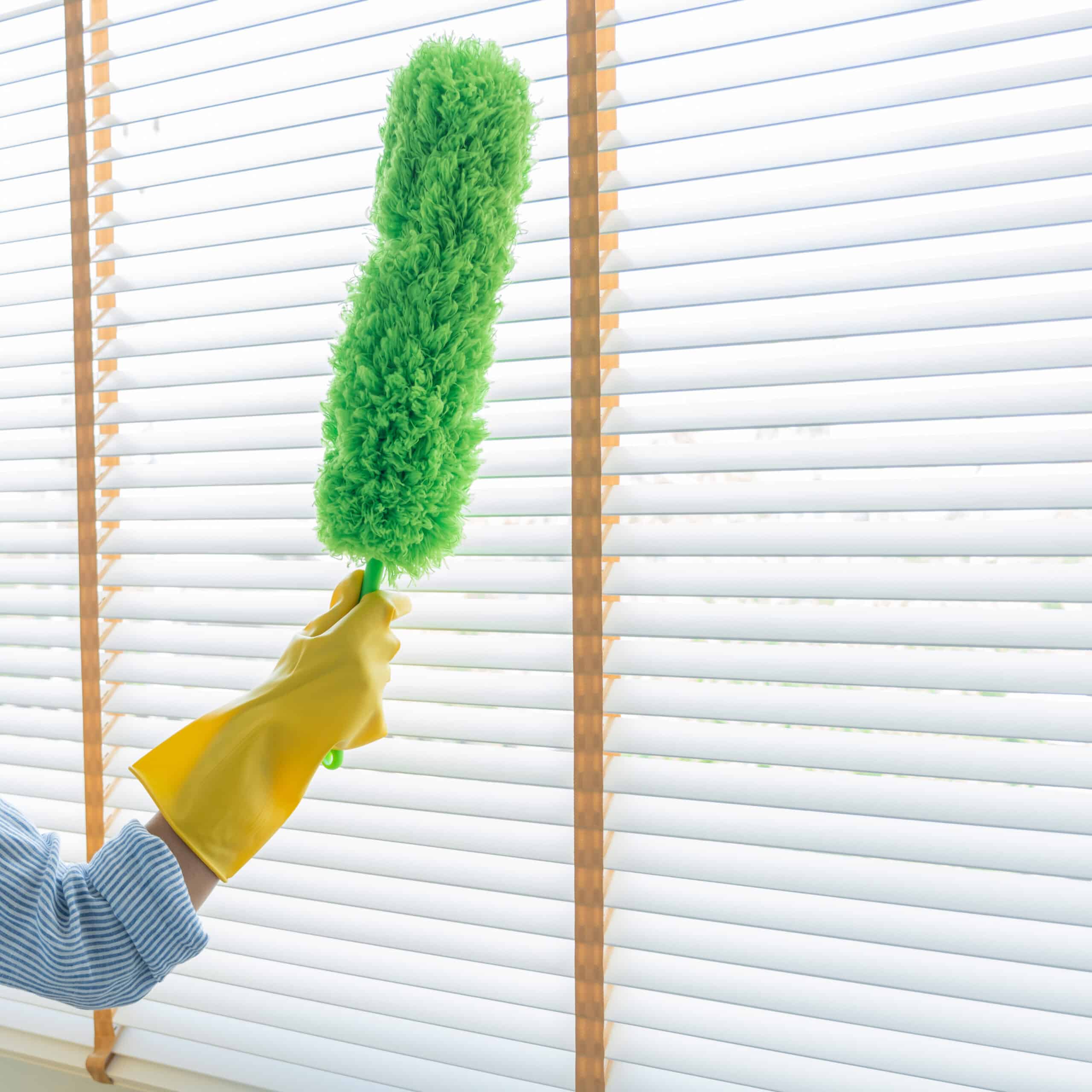 49. Roomba Robot Vacuum Cleaner (Amazon): Vacuuming can be tough while pregnant, so why not give your friend a robot cleaner to do the work for her?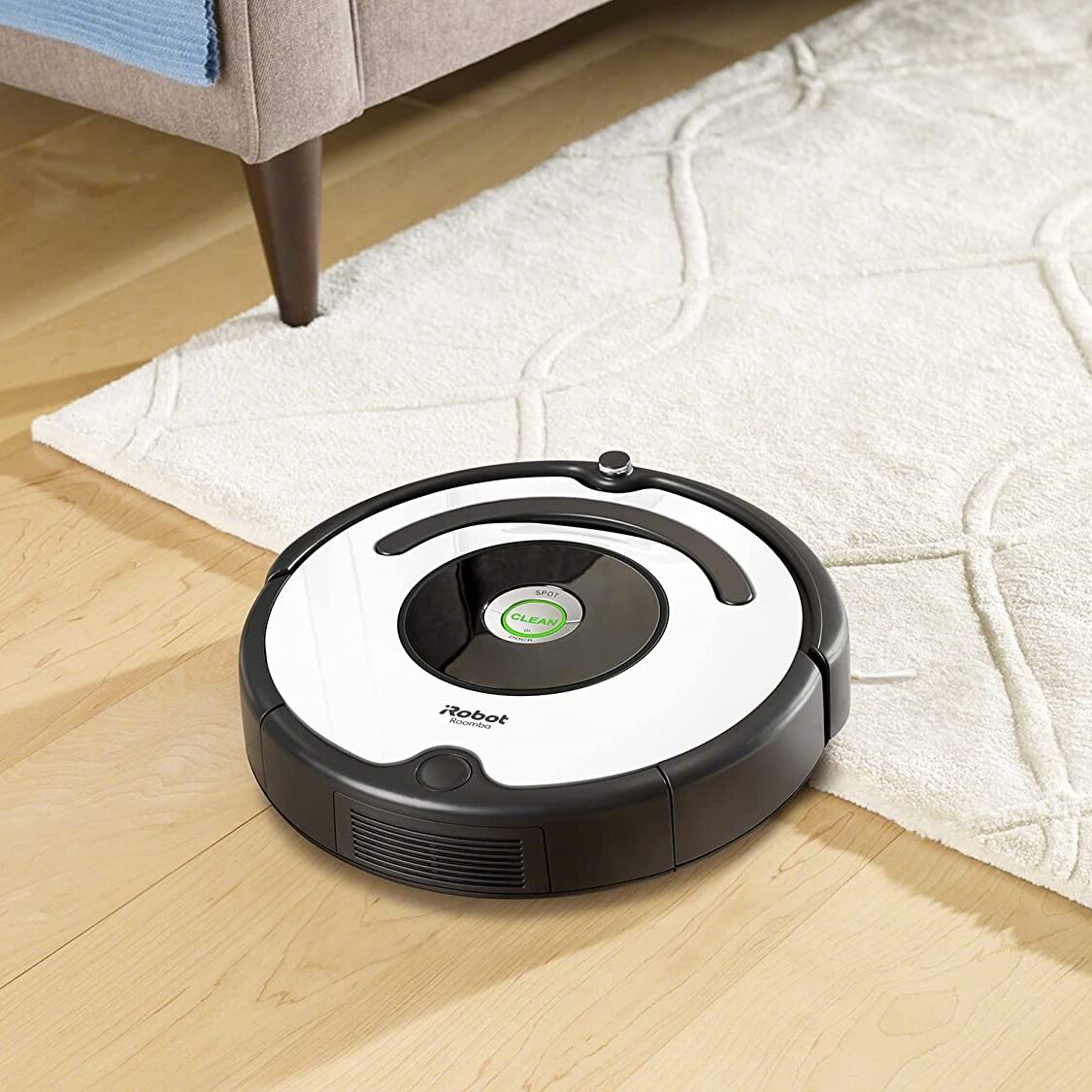 50. Amazon Prime Membership (Amazon): If your friend doesn't already have an Amazon Prime membership, consider giving her the gift of two-day shipping! She can order all of her favorite pregnancy products and cravings and get them shipped right to her door. Plus, after the baby comes, it will be so nice for her to be able to order diapers, wipes, and more!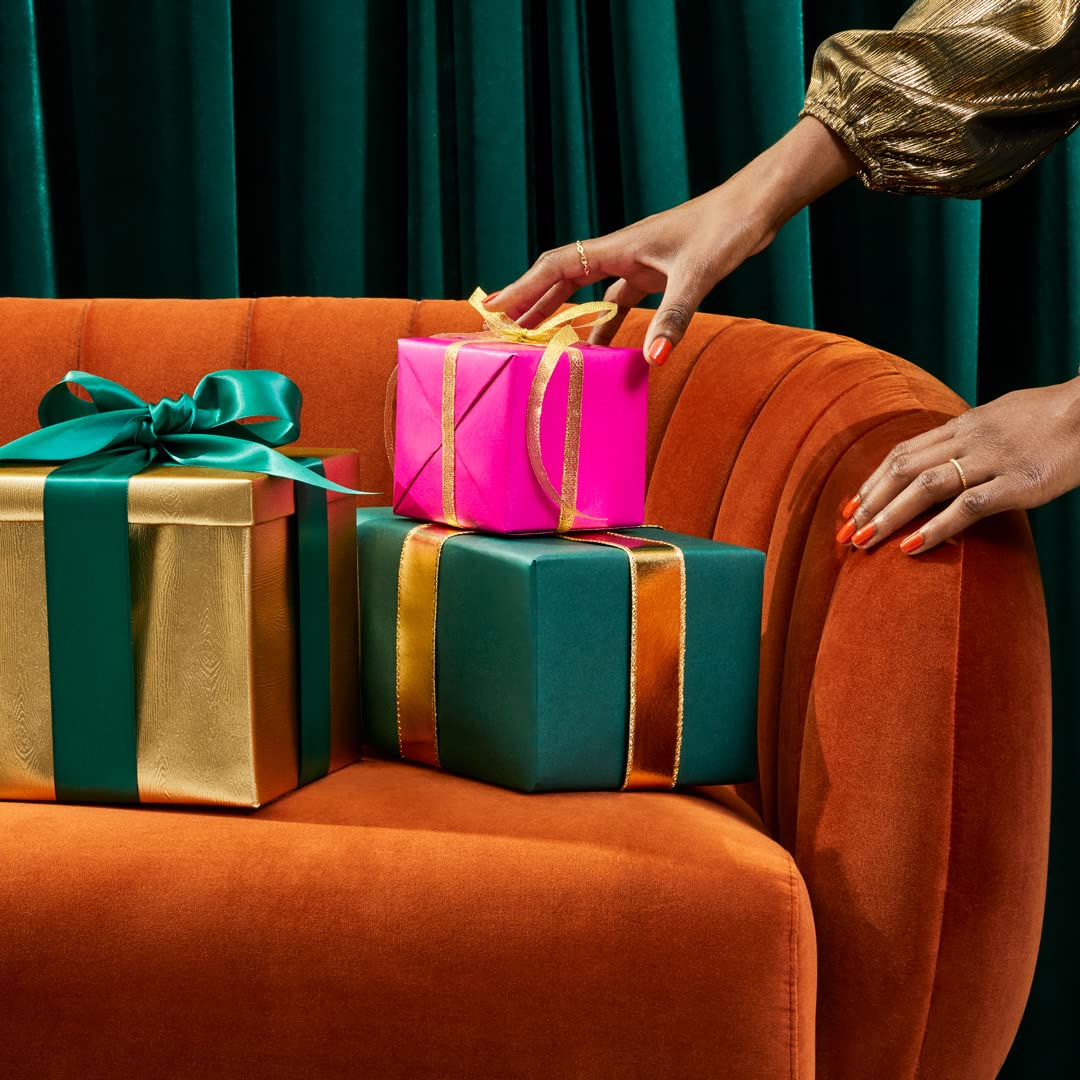 There you go—the best gifts for pregnant women all wrapped up nicely for you in this fun round-up!
If you need more ideas for after the baby comes, check out our huge list of gift ideas for new moms! We also have the best ideas for how to throw an amazing gender reveal party for mama!
Happy gifting!
#Perfect #Gifts #Pregnant #Women