Ah, the holidays often bring out the best—and worst—in people, including relatives and close friends. While most of us look forward to spending extensive time with our families, sometimes, there's someone in that circle who's toxic to you or your spouse. Whether or not you have children, shielding your marriage from toxicity during the holidays is important.
Let's first focus on why a husband and wife should be a united front in this and other matters—because that's how God created marriage. As Genesis 2:24 says, "Therefore a man shall leave his father and his mother and hold fast to his wife, and they shall become one flesh" ESV. You honor God when you're honoring your spouse. God created marriage to be separate from each person's parents and family, so while we're to show love and honor to our parents our entire lives, we're to do so within the context of our marriage being a separate entity.
This can be tricky for newlyweds and even long-time married couples who haven't made the break to forge their own families apart from their families of origin. Even healthy extended family relationships can erode a marriage if allowed to supersede the husband and wife's relationship. Before I give specific ways to shield your marriage from toxicity during the holiday season, let's go over some general guidelines about navigating the holidays with your spouse.
Talk about your plans ahead of time. Schedule your discussion with your spouse well before the holidays and all the emotions that come with family traditions and expectations. We started doing this in regard to Thanksgiving, since both of our families live within easy driving distance from us, by alternating which year we'll be with which family. We inform them in August or September where we'll be spending the day, and that has helped keep emotions at bay.
Lay out your expectations. Start by creating an atmosphere of openness to allow each of you to share your honest feelings. Some questions to ask might include:
-What are you looking forward to about the holidays?
-What are you dreading?
-What traditions do you enjoy?
-Which traditions would you rather not participate in?
-How does my family make you feel?
-How does your family make you feel?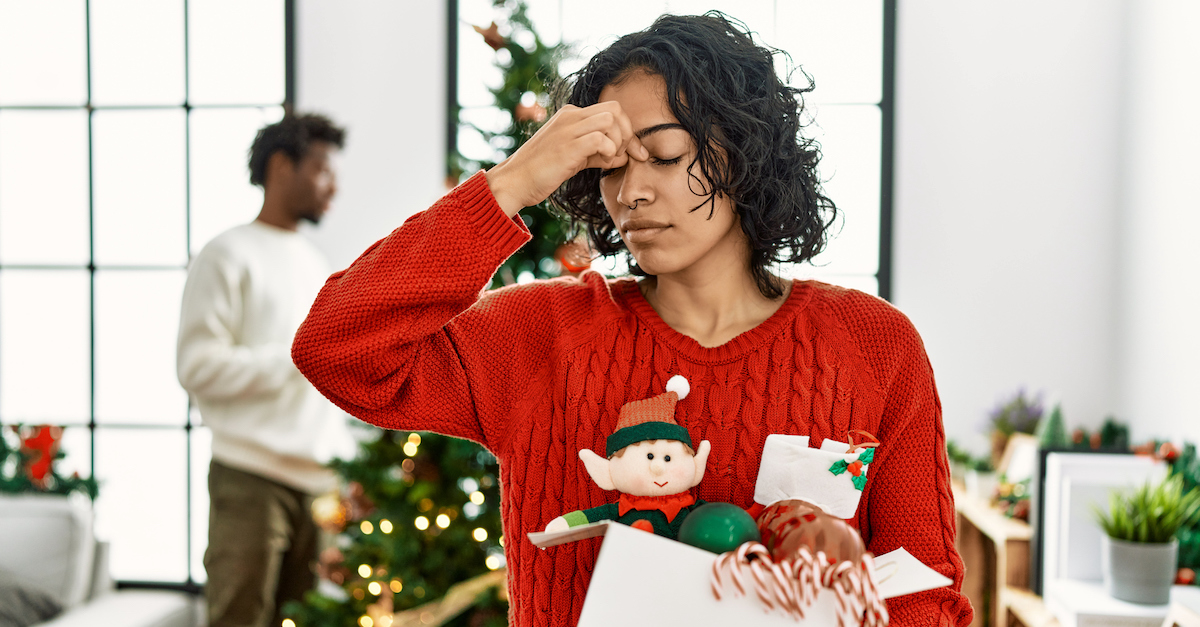 Photo credit: ©GettyImages/Aaron Amat
If you've never discussed these questions, this might take some time, so feel free to table the discussion and revisit it again in a day or two. You'll want to dive deep into uncovering what you both truly want out of the holidays and how to mesh both of your upbringings into your own holiday traditions as a married couple (or as husband, wife, and kids).
Once you've had a chance to discuss the holidays, you're ready for part two—how to adjust your plans to avoid putting either of you into a toxic situation without support. Keep in mind what Jesus had to say about those who are against you as your foundation. "You have heard that it was said, 'You shall love your neighbor and hate your enemy.' But I say to you, Love your enemies and pray for those who persecute you so that you may be sons of your Father who is in heaven. For he makes his sun rise on the evil and on the good and sends rain on the just and on the unjust" (Matthew 5:43-45, ESV).
First up is figuring out solutions to family expectations and obligations. These can include modifying your length of time with the toxic relative by devising an exit strategy ahead of time. Ideas for how to leave a heated gathering include sending your spouse a text or saying a secret word or phrase for "It's time to go now." You could also set a time limit for how long you'll stay before you arrive, such as half an hour. Then, you simply alert the host that you can only stay a short time and stick to it.
Second, have your spouse run interference to mitigate the encounter if it's with someone in the spouse's family. This could be as simple as sticking together throughout the event or ensuring the spouse is not left alone with a particular person. Talk ahead of time about whether or not it would be prudent for the spouse to say something to the offending person, such as: "Aunt Milly, your constant belittling of my husband has gone on long enough. It's not funny, and it never was. If you won't stop, this will be the last holiday gathering we'll attend at your house." Be sure to pray together about whether confronting the person would be in everyone's best interest and strategize on wording to get your point across without escalating the situation. Sometimes, walking away is the best course of action.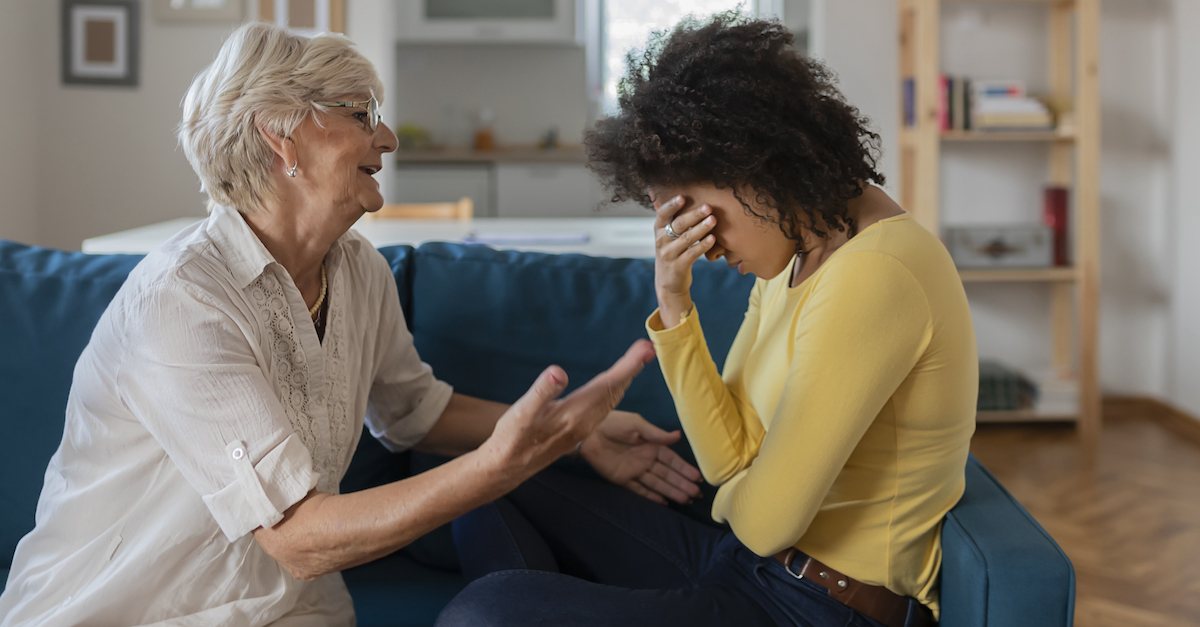 Photo credit: ©GettyImages/PixelsEffect
Third, divide and conquer. Sometimes, the best defense is a split offense with the husband or wife going solo to the event because of potential animosity toward the absent spouse. It can be prudent not to attend gatherings if the chances of unpleasant behavior are high and your return on your investment of attending is at rock bottom. It's okay to not show up to things to avoid having someone verbally vomit all over you.
Fourth, remember you're the only one who can change. While you might wish your mother-in-law liked you, you can't make her. What you can do is change your response to her insults or remove yourself from her line of fire. If she talks about you behind your back, you can't make her change. But you can inform those who tell you what she said to stop reporting her words to you. If she tries to manipulate the grandchildren to "her" side of things, you can remove the kids from her sphere until she acknowledges her hurtful behavior or the children are old enough to see through her machinations.
Fifth, you are not helpless—you have options. Options that include sticking up for your spouse. Leaving the party early. Reminding others you will not tolerate toxic situations. Not letting the mean relative get away with rude behavior by calmly informing them how unacceptable or offensive what they said was. You have words, and while you should be kind and firm, you should also use your words to help others see the harm they're doing while recognizing they will likely not change.
Sixth, schedule lots of self-care during the holidays. You can easily become overwhelmed by difficult family members, so make sure you and your spouse have time away from the madness. Do yoga together. Watch your favorite Christmas movies. Drive around looking at holiday lights. Whatever helps you to unwind and relax together, put those on the calendar and prioritize those outings.
Seventh, go into the party with your guard up. Go over with your spouse various scenarios based on past experiences with the toxic relation or family friend, and rehearse responses (but keep them kind and low-key to avoid ratcheting up the energy). When we're prepared for the worst, we'll be able to handle the situation better. Ask your spouse to help you identify your triggers and figure out different responses, such as not engaging with the cousin who uses passive-aggressive comments to needle you.
Eighth, gather your grounding mechanisms. Figure out what works to lower your stress, such as taking deep breaths, counting to 10, humming a song, repeating a mantra, etc. Practice employing those whenever you feel your stress or anxiety rising.
Photo credit: ©GettyImages/skynesher
While it might be tempting to respond to toxicity with a blast of your own, resist, keeping Proverbs 25:21-22 in mind: "If your enemy is hungry, give him bread to eat, and if he is thirsty, give him water to drink, for you will heap burning coals on his head, and the Lord will reward you." This can be hard to follow, especially when a toxic relative "ruins" Christmas yet again. But remember the admonition of Paul in Romans 12:17–19: "Repay no one evil for evil, but give thought to do what is honorable in the sight of all. If possible, so far as it depends on you, live peaceably with all. Beloved, never avenge yourselves, but leave it to the wrath of God, for it is written, 'Vengeance is mine, I will repay, says the Lord.'"
Photo credit: ©GettyImages/urbazon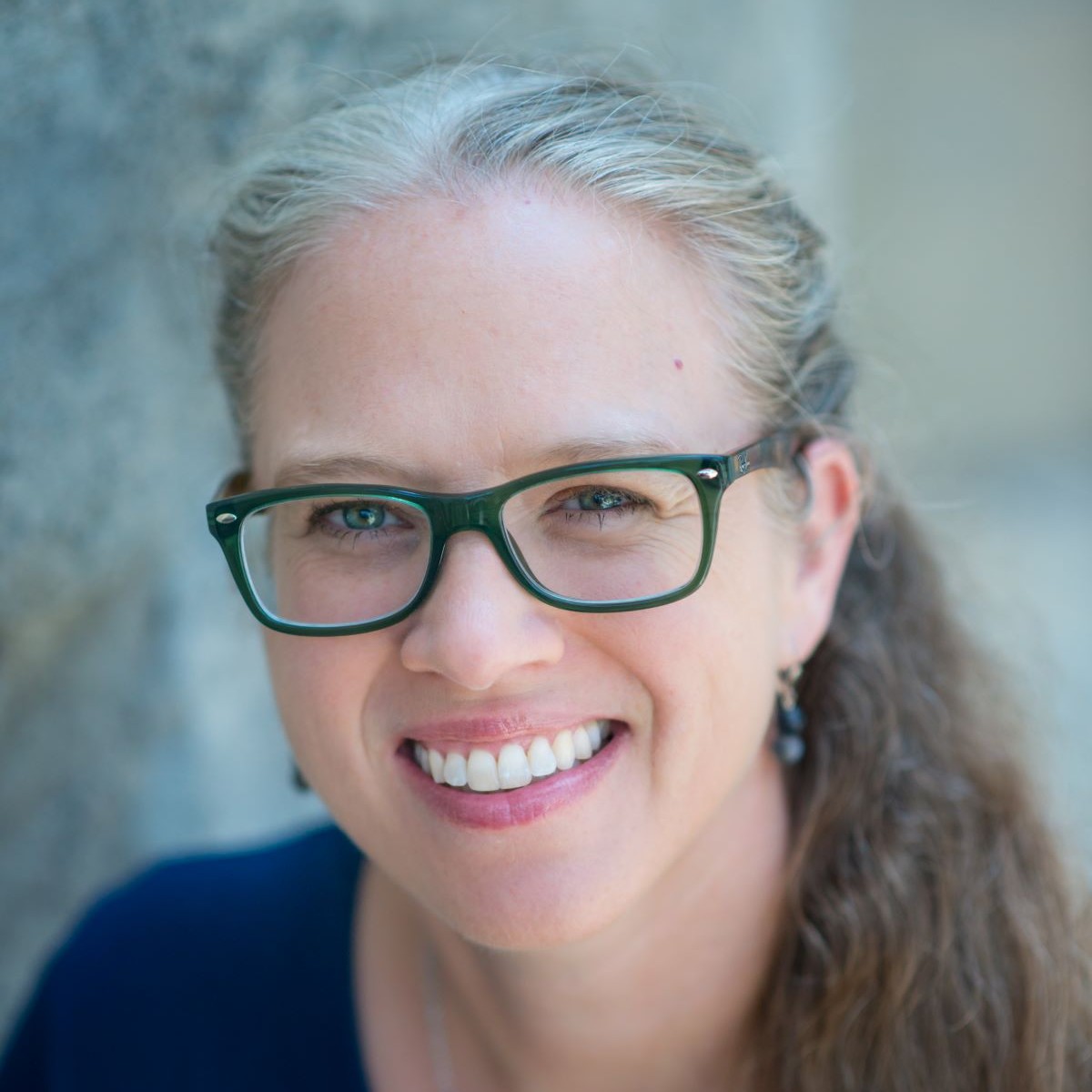 Sarah Hamaker is a national speaker and award-winning author who loves writing romantic suspense books "where the hero and heroine fall in love while running for their lives." She's also a wife, mother of four teenagers, a therapeutic foster mom, a UMFS Foster Parent Ambassador, and podcaster (The Romantic Side of Suspense podcast). She coaches writers, speakers, and parents with an encouraging and commonsense approach. Visit her online at sarahhamakerfiction.com.
LISTEN: Overcoming Fear in Marriage
The views and opinions expressed in this podcast are those of the speakers and do not necessarily reflect the views or positions of Salem Web Network and Salem Media Group.
WATCH: Signs You Married for the Wrong Reasons

#Strategies #Shielding #Marriage #Toxicity #Holidays