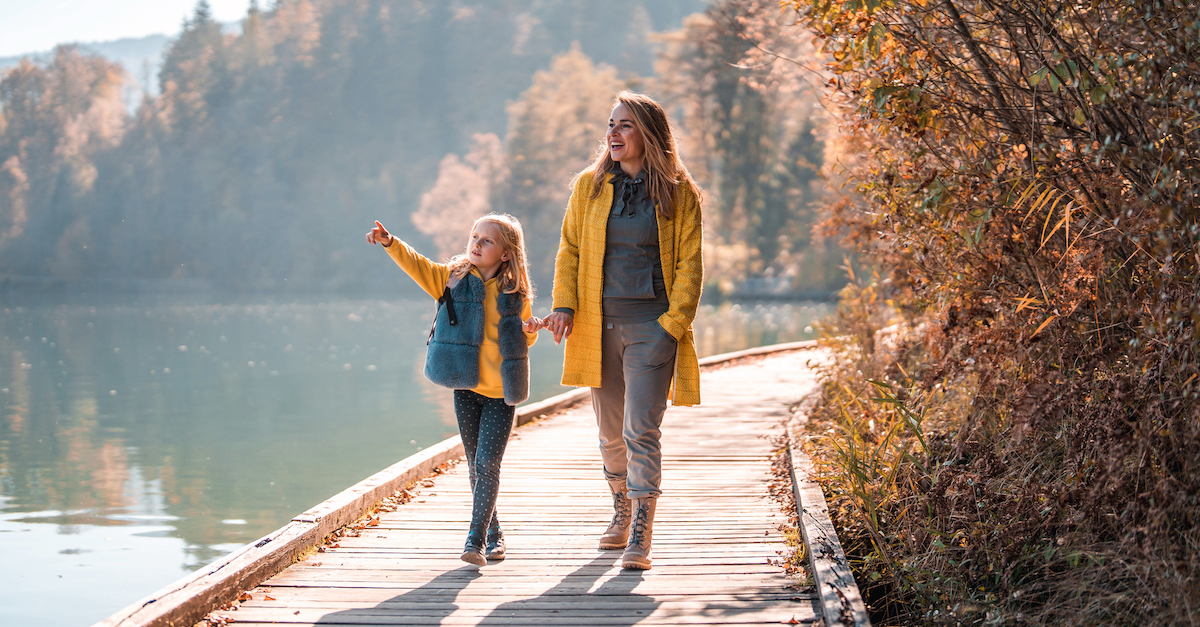 Hey there, are you a girl momma too? Well, welcome to the club! As a mom of three daughters, I am always on the hunt for fun ideas and special ways to spend time with each of my girls. Now that I have two teens, let's just say that this momma has to get a little (or a lot) creative. And let me tell you – I am so thankful it is fall! Bring on the harvest festivals and many mother/daughter date ideas. Yahoo!
Yep, I really do love fall! There is just something truly special about this time of year. It's as if the whisper of the wind and the glow from this sweet season waft in with an open invitation to spend time with those we dearly love! As cute scarecrows and plump pumpkins make their debut once again, they carry a warm welcome that declares, "Come on in, get cozy, and soak it all in – the sights, the smells, and all the fall flavors."
So, maybe, like me, you are ready to relish this season and create some lasting memories with your precious daughter, but you need some ideas. Well, my sweet "girl momma" friend, you have come to the right place. Below, you will find merely a few ideas to get you started. Whether you have a sweet little miss or an adoring adult, there is something to meet every momma and daughter. But let me assure you, nothing is too crazy or costly, as this is more of a means to bond with your sweet girl, keeping it simple yet fun! At the same time, realize that taking some time (even briefly) for a festive fall mother/daughter date will cultivate your relationship and be so worth it!
And now, without further ado, here we go, my friends; let's step into fall together with our dear daughters and enjoy the moments and the glorious gifts this season has to offer!
Photo credit: ©GettyImages/AzmanL

#Creative #MotherDaughter #Date #Ideas #Fall