Make Date Night Easy Again With Products for All Couples to Enjoy
Are you ready for an adventure? If you find yourself in a date night rut, The Adventure Challenge is here to pull you out! Their fun, unique, and surprise-filled date night products are truly one-of-a-kind and designed specifically for you and your spouse…no matter what kind of mood you find yourself in!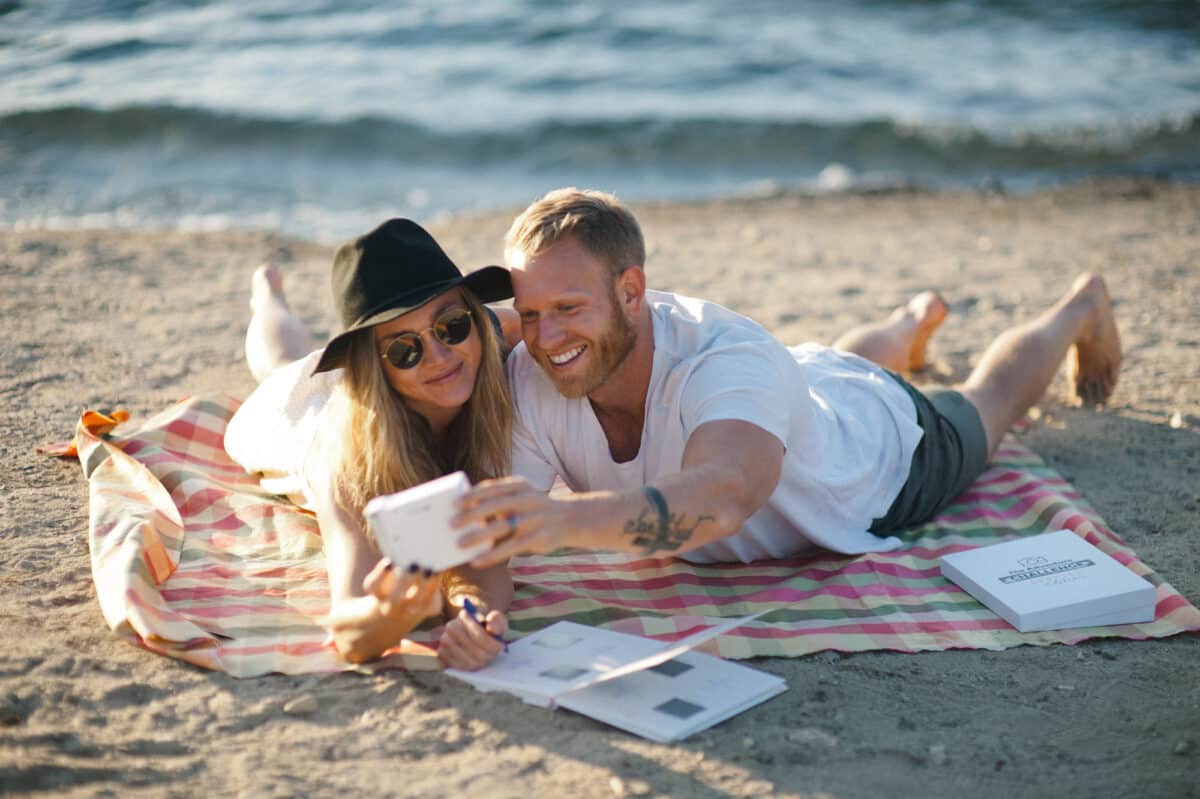 Disclaimer: This post contains affiliate links. To learn more about 'em, click here.
What Is the Adventure Challenge?
Specializing in fun and unique adventures, The Adventure Challenge carries all kinds of products for you to enjoy! They have amazing products that you can do solo, with friends, a partner, or even your family! The best part about the one-of-a-kind products from The Adventure Challenge? The fact that there is always something for everyone!
Peep this award-winning video below! You can check out the sweet and sentimental message behind The Adventure Challenge and see what they're all about.
Date Night Products
The Adventure Challenge has some of the most unique date night products that guarantee a fun and adventurous experience! From long adventures to quick mini dates, sexy bedroom challenges, conversation cards, and much more, The Adventure Challenge has something for every couple to enjoy!
To shop The Adventure Challenge products, CLICK HERE!
You can also get 20% off everything and anything on their site with code: DIVAS20
If you're looking for some recommendations on our all-time favorite date night products from The Adventure Challenge, check out some of our must-haves below!
Couples Edition: The all-time best selling book from The Adventure Challenge! This book allows you and your partner to grow and have fun through adventures and experiences. All while making lasting memories together! Here's how it works: The Couples Edition book contains 50 fun and unique date experiences. The catch? Your adventure is a surprise until you scratch off the challenge. Each date contains little icons to depict what's in store or what's needed. This way, you can choose one that suits your needs. It has things like estimated time, cost, if it involves food, if you'll need a babysitter, etc. Oh! And once you scratch off the challenge, there are no take-backs! After you've completed the challenge, snap a photo of you two and pop it into the book. There's even a place for you to write a quick note on how you liked the date. So, once you've completed all 50 challenges, you'll be left with a beautiful scrapbook of memories!
…In Bed: Same concept as the original Couples Edition, only this one is filled with adventure challenges…for the bedroom! This book contains 50 scratch-off spicy adventures and games for you to explore with your partner. The helpful hints will help you decide which challenge you want to try next. The …In Bed Edition was created to help you enhance the connection between you and your partner. It's also sure to add playfulness, curiosity, and novelty to your sex life!
Connection Cards Bundle: 100 unique question cards to inspire out-of-the-box conversations while enhancing your connection and sex life with your partner. The Couples Connection Cards include 50 cards to inspire connection-based conversations. On the other hand, the …In Bed Connection Cards include 50 cards that will bring you closer, turn you on, or lead you to learn more about each other intimately.
Mini Dates: 30 scratch-off date ideas designed to take 30 minutes or less! Each date idea can be completed at home and the four different date categories will have you enjoying food, games, playful moments, and intentional conversations. Again, the helpful hints and icons will help you choose the mini date that is right for you. Supplies and prep are limited, but the fun and laughter is abundant!
Quickies: The newest product from The Adventure Challenge! 30 sexy scratch-off adventures you can do in 30 minutes or less. These Quickie scratch-off cards allow you and your partner to have a good time intimately, even if you're pressed for time! Get out of your boring routine and explore new sexual adventures in bed!
Aside from these fabulous date night products, The Adventure Challenge also has scratch-off adventure books for solo users, friends, families, and even kids!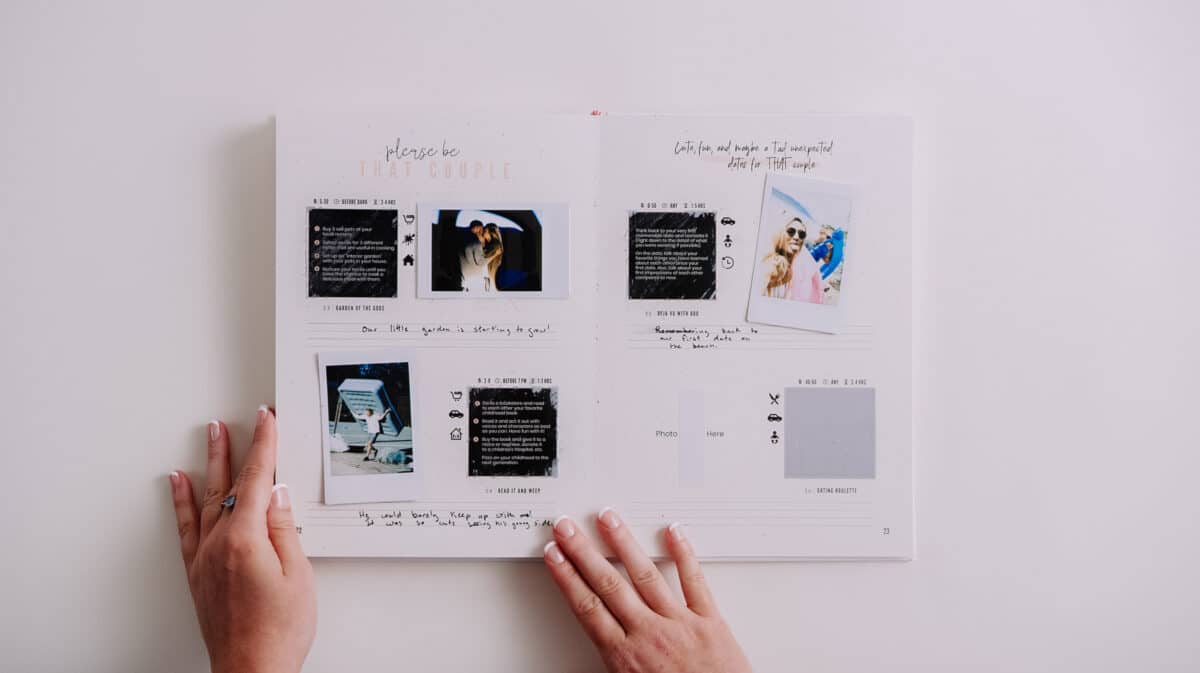 Why We Love Their Products for Date Night
Besides the not-so-obvious reason of instilling a plethora of date night goodness into all kinds of marriages, we have so much love for The Adventure Challenge and the date night products they offer…and for good reason!
All of these incredible date night products take the planning and guesswork out of date night. They are all so unique, contain challenges you've probably never done, and the element of surprise in the scratch-off component is definitely a fun bonus! We love that there are options for any date night scenario and allow you to pick the experience that will suit you best that day!
Whether you are newlyweds, married with young children, or even empty nesters, the beauty of these products is that they were made for YOU! No matter what kind of date night adventure you're looking for, you and your spouse are pretty much guaranteed to find the perfect experience that suits your every need.
We also love the fact that these date night products make for the PERFECT gift idea! You can pick any of our favorites to gift your spouse for their birthday, Christmas, wedding anniversary, or just because! They can also be gifted to your sister or bestie as a bridal shower or bachelorette gift. You can even put a few products together for a darling wedding basket!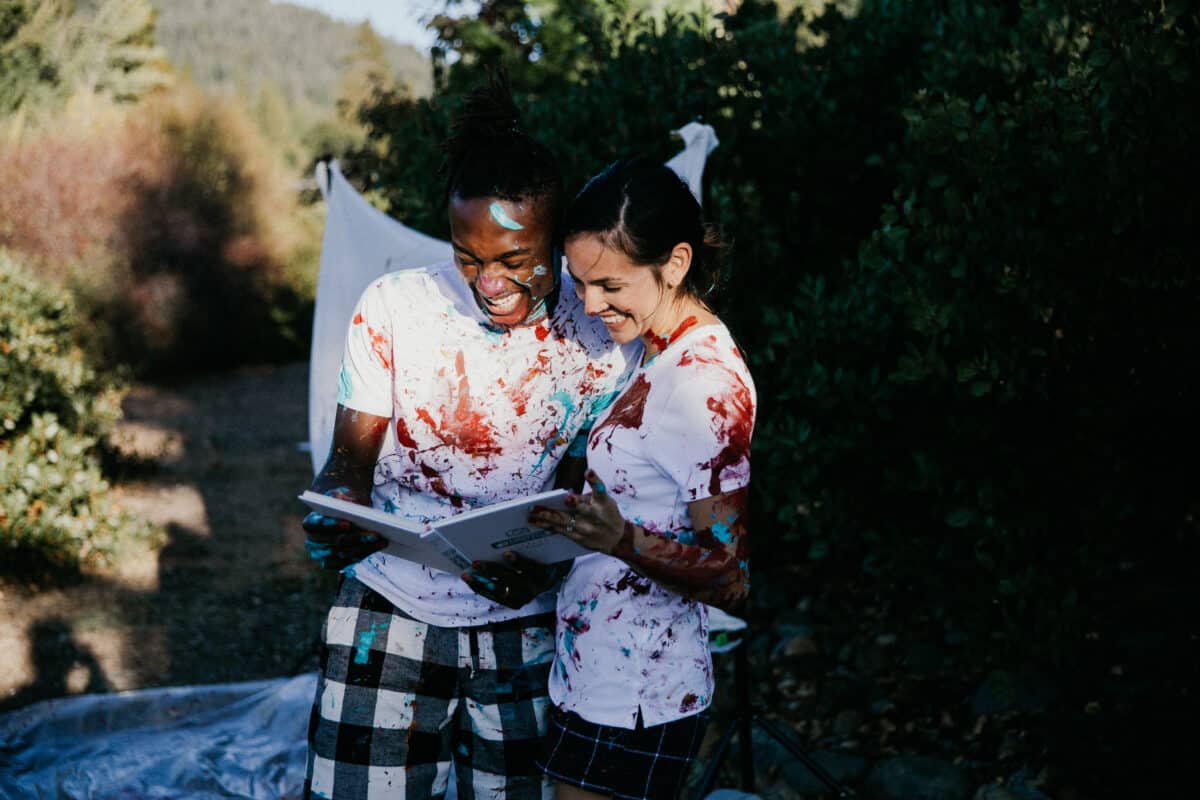 What Everyone Is Saying About the Adventure Challenge
Peep these testimonials below on some of the fan-favorite products and best-sellers from The Adventure Challenge!
It's no secret in our household that my husband is typically not into the "cutesy" or elaborate date night plan. He is a no-muss-no-fuss kind of guy and is usually happiest when we just have a Netflix movie night together. I bought the Couples Edition book for him for Christmas (okay, okay it was more for me haha), and he reluctantly agreed to try it! Well…I am happy to report that we're 3 challenges in and my husband is LOVING it! He won't stop raving about how much fun the dates are and how easy it is to whip out and complete. He keeps asking to do more! WIN WIN WIN! – Couples Edition
My husband and I have a 3-year old daughter and are expecting our second child in a couple of months. As you can imagine, our time and energy levels for elaborate date nights are very limited at the moment! We have been making an effort to pull out one Mini Date each week at random and commit to having intentional time together. I can honestly say that we have had SUCH a blast with these! They are the perfect "quick and easy" date, yet still allow us to have quality time together with practically no planning or prep! – Mini Dates
My family is seriously loving this! I have 4 kids ranging from 9 years old to 16 years old and all of them have enjoyed the activities. The mystery and element of surprise really adds to the fun. When I showed them the journal, they wanted to get started right away. Whenever there's been too much screen time or we have a free night or weekend- we just pull it out and make some family memories. As parents, it's so nice not to have to worry about planning anything- we just get to play with the kids. We only have 2 more years until my oldest leaves home, and I'll know we'll cherish these memories. – Family Edition
We have pulled out both sets of Connection Cards when my wife and I needed a quick "date night" at home and didn't have the time to plan anything crazy. I can't even begin to describe the AMAZING conversation these Couples Connection Cards sparked for us. We were sharing stories and opening up about things we have never discussed in our 10 years together. Not to mention, the In Bed Connection Cards allowed us to discuss things about our sex life andddd may have even led to some unplanned bedroom time together! – Connection Cards Bundle
My kids are 6 and 9. When I handed them the Kids edition book, they ran into their room and I didn't see them for the rest of the day. They've done several of the activities in the book completely independently and some of the activities they've done more than once. My kids aren't usually self-starters, they want a lot of direction from me when trying to find something to do that ISN'T on a screen so this is definitely a winner! 10/10 – Kids Edition
So, what are you waiting for? Start your challenges today and see where these adventures take you!
Reminder: You can get 20% off everything and anything on The Adventure Challenge site with code: DIVAS20
#Date #Night #Products #Adventure #Challenge