"I no longer call you servants, because a servant does not know his master's business. Instead, I have called you friends, for everything that I learned from my Father I have made known to you." John 15:15
My pillowcase was wet again from tears. Middle school felt harder than it should have been. If I did not have to go "get an education," I would not step foot back into that hallway of seventh grade again. What would tomorrow hold? What would the girls whisper about me then? What part of my physical appearance or personality would get laughed at this time? If only someone would be a true friend. 
Some of these girls had claimed to be my friends in years past, but all of a sudden, the tables turned. Even if they did not directly pick at me, their silence in the moments of humiliation spoke loud and clear to me. "God, thank you that You are my friend." I would cry out to Him. "Jesus, even though no one is my true friend, thank You that You are." I would beg, "Help me to have at least one good friend who loves you." 
I couldn't understand all of the ins and outs of hormones, comparison, and competition back then. To this day I feel for the genuine struggles and difficulties young people face when it comes to bullying and mistreatment. They are just trying to get through their studies to get an education, and it can be so hard. Now, they have social media on top of it all. 
Jesus Provides God-honoring Friendships
Two years after my prayers, God answered in full. Along came Avery. I met her in 9th grade. We couldn't be more different. Avery loved reading, but I loved music. Avery was introverted, and I was extroverted. Avery loved soccer, but I loved cheerleading. However, the two of us realized that we shared that same Jesus and both had the same prayer request of a true friend years before meeting. 
Fast-forward to 16 years later of friendship. We went through high school together, ended up choosing the same college and rooming together, were in each other's weddings, and stay in touch regularly now while living on other ends of the country. We work at friendship like ours. We value the trust and the depth. We thank God for each other's viewpoints and wisdom in our life struggles. We do not have to put on a show or perform; we are fully ourselves. We pray for one another and share in the good things and the hard things. We both learned early on that Jesus was the model friend, and by His grace, we would learn from Him and desire to live by His example in our friendship. 
The truth is that I have not always been a perfect friend to others. I too have been the "mean girl," the gossip, the bully, or the selfish one. However, what Jesus has taught me is that He is the true friend we are all seeking. People will fail us, and every friend we make on this earth will let us down at some point or another (and we will them). However, Christ never fails us. He taught me from a young age that He was the one I was looking for to fulfill my deepest desire for a true friend. 
Navigating Adult Friendships
In adulthood, this looks different. No, we may not be going to school anymore, but clicks form around socio-economic groups, common interests, careers, parenting methods, fashion styles, and more. Maybe you have moved to a new town and are praying for just one good friend. God hears this. We can actively trust Him by praying and taking the kind of steps to be a good friend in hopes to build relationships with others that honor Christ and bless people around us. 
Jesus could have easily put us on the level of servants. We are, in fact, His servants. However, He calls us friends. He has shared all of Himself and held nothing back from us. He is the real deal. There is no two-faced Jesus. There is nothing chameleon-like about Him. What you see is what you get. He tells the truth 100%. What a gift of a friend! He is trustworthy every time. He is fully loving and fully dependable. 
In seasons when we feel as if no one is there for us, we can be reminded that we do, indeed, have the best friend anyone could ever want in life. Jesus is a friend to all believers. We can celebrate this today by praying to live by His Spirit to be a friend like Him. 
Jesus, thank You for being our true friend. Thank You for loving us well. Please forgive us when we fall short as friends to You and others. Help us to identify ways that we can live by Your Spirit to be better friends to those around us. Give us eyes to seek out friendship with others like You have sought us. Help us to praise You for the sweet friendships that You have entrusted to us. Amen. 
Photo Credit: ©iStock/Getty Images Plus/SeventyFour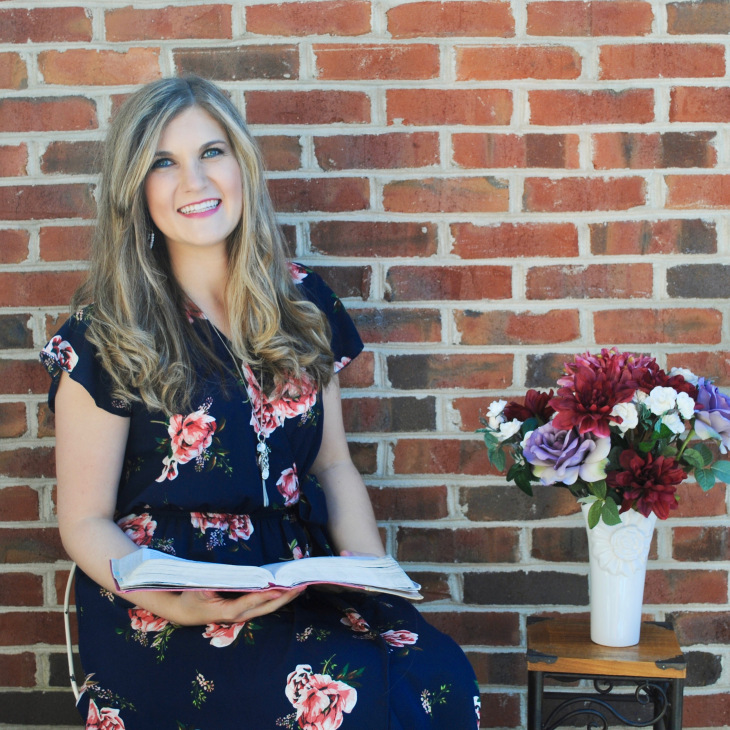 Emma Danzey's mission in life stems from Ephesians 3:20-21, inspiring young women to embrace the extraordinary. One of her greatest joys is to journey with the Lord in His Scriptures. She is wife to Drew for over two years and mom to baby Graham. Drew and Emma serve with Upstate CRU college ministry in South Carolina. Emma is an avid writer for Salem Web Network and provides articles on the Bible, life questions, and on the Christian lifestyle. Her article on Interracial Marriage was the number 1 viewed article on Crosswalk for the year 2021. All the glory to the Lord! She had the joy of hosting Her Many Hats podcast where she explored the many roles that women play while serving One God. Most recently, Emma has released her first Bible Study Book, Wildflower: Blooming Through Singleness.
Emma enjoys singing/songwriting, fitness classes, trying new recipes, home makeover shows, and drinking tea! During her ministry career, Emma recorded two worship EP albums, founded and led Polished Conference Ministries, ran the Refined Magazine, and served in music education for early childhood. Emma also had the privilege of having been a national spokesperson for Mukti Mission based out of India. Mukti has been working to restore shattered lives in India for over 120 years. You can view her articles through her blog at emmadanzey.wordpress.com and check out her Bible Study videos on Instagram @Emmadanzey.

#Jesus #True #Friend