Proverbs 27:9 tells us there is nothing quite like a sweet friendship. They can refresh our souls and draw us closer to the Lord. Wow! What a blessing it is to have a God who designed us for this special kind of fellowship with other "sisters." 
We all need friends. The kind of friend Proverbs lays out for us! The beloved friend you can rely on for just about anything. The sister that builds you up and encourages you, pushing you beyond your limits – in a good way. The woman that helps you become a better version of yourself while gently pointing out your blind spots. The one that walks beside you cheering you on during your greatest victories and crying with you in the deepest, most sorrowful times. Due to the seasons of life and busy schedules, she may not always physically be there, but you never have to wonder where you stand with her. You are free to be yourself and know that even with your many faults and quirkiness, there is no judgment with her. Your friendship is based on love and wrapped in grace and forgiveness. You feel the honor of sharing your heart and pouring it into her as well.
Many of our friends may be silently facing battles. It's important to connect with friends intentionally, extending the love of Jesus as the opportunity arises. The beautiful thing about friendship is what we learn about them, ourselves, and how loving our God is. Lifting up these crucial relationships in prayer allows us to soften our hearts and gives way for us to be the loving friends we are called to be and wield our greatest weapon against the enemy. When a sweet friend is laid upon your heart, pause, and pray. As you meet with a friend for lunch, pause and pray. As you hear of trials a friend is facing, pause and pray. We have so many precious opportunities to place our hearts at the feet of Jesus and bring our friendships before Him. If words seem to fail you as you come before Him, you are not alone – take heart, friend. There is no need to say the right prayer or have the perfect words. Thankfully, God knows the nature of our hearts. 
Below you will find seven simple (but powerful) pocket prayers alongside a verse of Scripture. Pray and recite the verses over your friends, personalizing them to meet their needs and requests. 
Pray for Her Faith.
Heavenly Father, I humbly come before You with an open heart. I sincerely ask that You step in and boldly proclaim Your unfailing and unwavering love over my dear friend. Open her eyes to see Your wonders and soak in Your goodness. Reignite her faith and give her a passion and zeal to see You in her life. Amen. 
"For we live by faith, not by sight." – 2 Corinthians 5:7
Pray for Her Family.
God, Your design for the family unit is indeed good. I pray that you dwell in the heart of my sweet friend's home. Speak love and life into her marriage. Give her wisdom and strength to be the mom You are calling her to be and restore fragile relationships that need Your gracious mending. Amen.
"A wife of noble character who can find? She is worth far more than rubies." – Proverbs 31:10
Pray for Her Career.
Lord, we are so grateful for all the beautiful roles You have blessed us with as Your daughters. I lift my precious friend up to You and pray that as she encounters career shifts, she can find a healthy work/life balance. Please ignite her passions and use the gifts You have given her to do great things. Amen.
"Whatever you do, work at it with all your heart, as working for the Lord, not for human masters." – Colossians 3:23
Pray for Her Heart.
Faithful Father, You are a God calling after our own hearts. You long for a deep relationship with us and draw us in through sacred moments. Thank you for Your faithfulness. I pray for my friend to have intimate encounters where she can be still before You. Let it prompt her to rejoice and delight in You, God. Amen. 
"Jesus replied: 'Love the Lord your God with all your heart and with all your soul and with all your mind.'" – Matthew 22:37
Pray for Her Strength.
Jesus, You are our source of strength, and we thank You for covering us in Your mighty power in our weakness. With a grateful heart, I ask that You intercede on behalf of my sweet friend, who desperately needs Your grace, mercy, and wisdom. When she feels forsaken, discouraged, or alone, please come alongside her and give her the comfort she needs to rely on You. Amen. 
"You are my strength, I watch for you; you, God, are my fortress." –  Psalm 59:9
Pray for Her Hardships.
O Lord, You tell us that we will encounter trials and hardships in this life. However, in the midst of trying times, it can be difficult to see the light through the thick fog of pain. So, with a heart that longs to console my precious friend, I ask that You give me discernment on how to bring her comfort. I pray that You draw near and provide rest for her restless heart and peace to her soul. Amen.
"I have told you these things so that in me you may have peace. In this world, you will have trouble. But take heart! I have overcome the world." – John 16:33
Pray for Her Hope and Healing.
Faithful Father, as your daughters, we long to cling to Your promises and glean from the hope You provide within the pages of Your Word. Please help us submit to Your will and ways, and forgive us where we may fail You. As my friend yearns for hope and needs healing, I pray that You restore the fragile parts of her heart and mend her from within as only You can. Provide her a pathway forward and allow me to encourage her in ways that draw her back to You, Lord. I pray this in Your precious name. Amen.
"And the prayer of faith will save the one who is sick, and the Lord will raise him up. And if he has committed sins, he will be forgiven." – James 5:15
My Prayer for You.
Lord, I lift up the sweet sister reading this and striving to lift up and cover her friends in prayer and shower them in Scripture. I pray You capture her heart and remind her of Your incredible love for her, first and foremost. Bless her friendships, drawing them closer together while allowing them to draw closer to You. Place sweet friends in her life that grow her faith, enrich her family, and encourage her to use her gifts to glorify You. If she finds herself in a season of loneliness, equip her to use that time to rely solely on You and develop a deeper and more meaningful relationship with her spouse, children, or close family. We are so thankful. You provide us with friends we can do this life with. You are such a good Father. May we aim to please You in our sweet friendships. Amen.
Photo Credit: ©Getty Images/Zorica Nastasic
For more verses on healing, click here.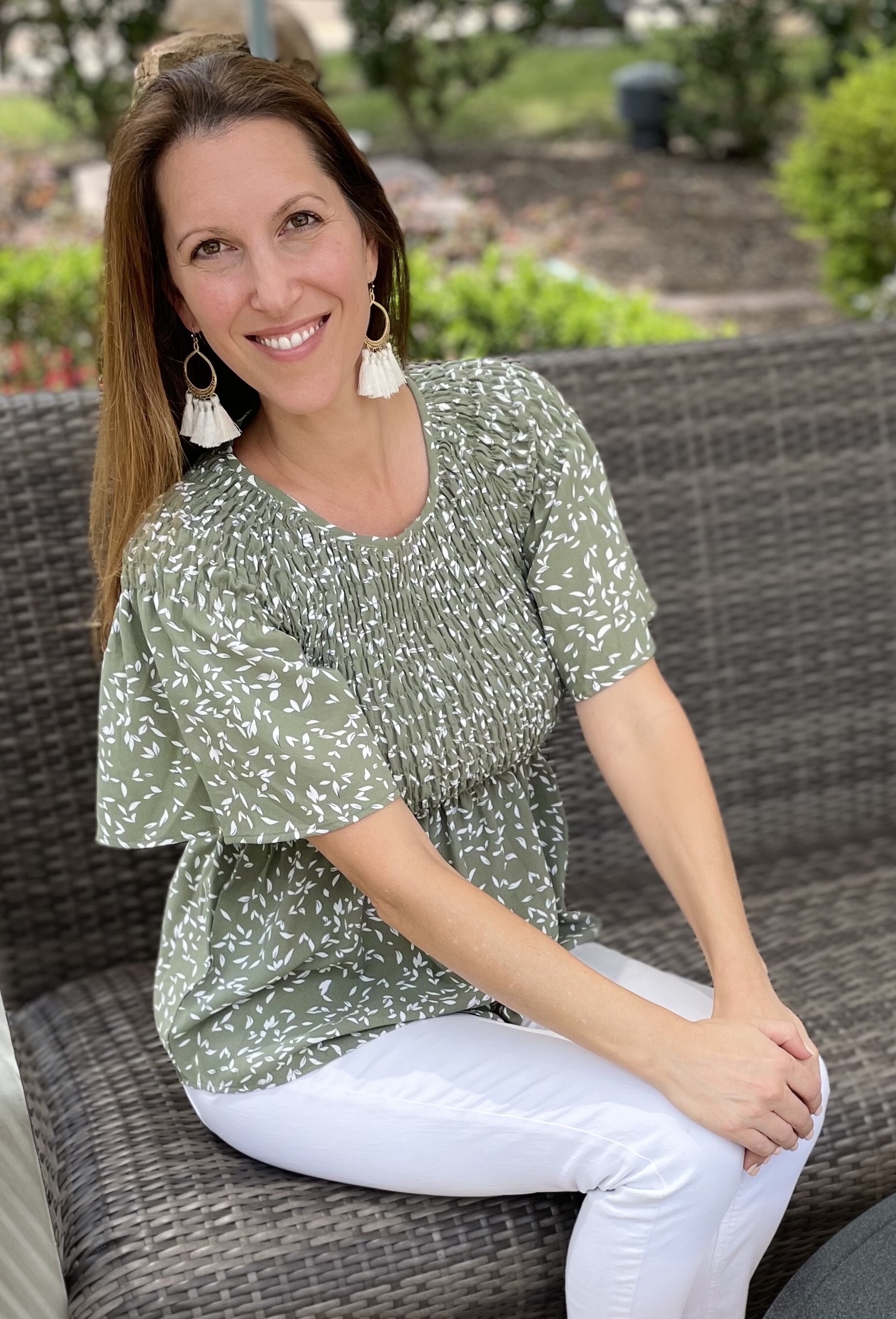 Alicia Searl is a devotional author, blogger, and speaker that is passionate about pouring out her heart and pointing ladies of all ages back to Jesus. She has an education background and master's in literacy.  Her favorite people call her Mom, which is why much of her time is spent cheering them on at a softball game or dance class. She is married to her heartthrob (a tall, spiky-haired blond) who can whip up a mean latte. She sips that goodness while writing her heart on a page while her puppy licks her feet. Visit her website at aliciasearl.com and connect with her on Instagram and Facebook.

#Pocket #Prayers #Pray #Friends